Finally in Houston TX AutoX
---
Today, we had our Houston, TX AutoX runs.
And though the GoPro wasn't recording for my run:
I was able to pull ahead at the end in front of those civics ... FINALLY!!!
I was surprised and happy all at the same time.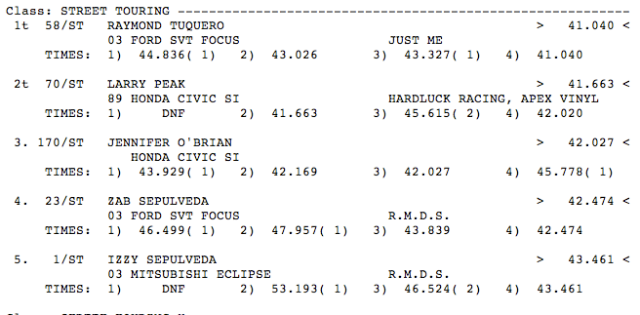 -Ray-
__________________
Hatch Nation Member: #147

R.I.P - FELLOW FF MEMBER, IZZY, BLK2k3GTS, will always be remembered. We will compete on a different course again one day.