I want to recover the seats so i thought ide start with the passanger seat that way i could still drive it around while i take time to redo it.
How do i bypass all the switches and stuff? or will it be ok just leaving it unhooked?
2 leads from the buckle, a 2 wire and a 3 wire. The 2 wire goes over to the large plug going to the ECU i think. The second set goes into the brown plug which runs into the pressure switch under the cushion.
This is the 2 wires which look like they go into the latch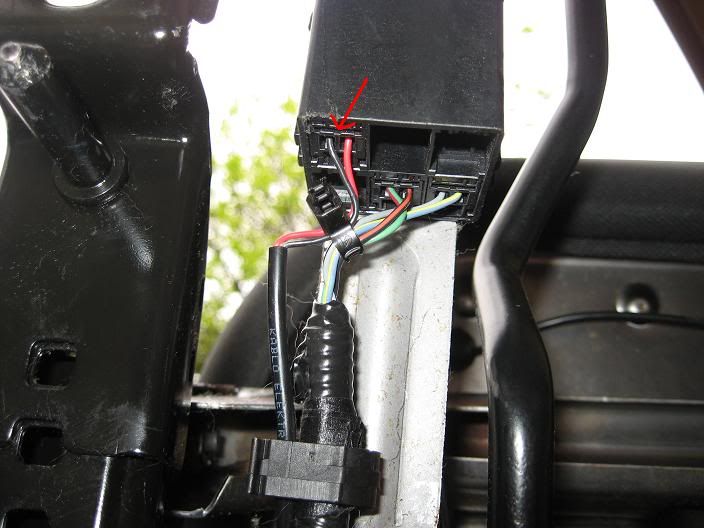 WHy the other set runs into the latch i dont quite understand. It looks as if its connected to the belt which the latch is strapped to.