Well ... a good run. One of the guys has the GoPro I had on my car ... so hopefully he will post up the videos soon.
Here is a photo and our times:
We got better at the end ... and I am getting use to my tires now.
Their limits are great. I have a feeling the next regional is going to be much much more competitive and I will be able to catch up to those Civics.
Was a great day to break in my Hankooks and test them fully.
Proud of my results. ... Because I know it's just going to get better.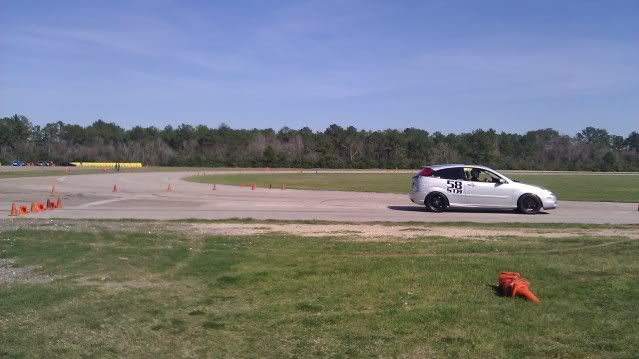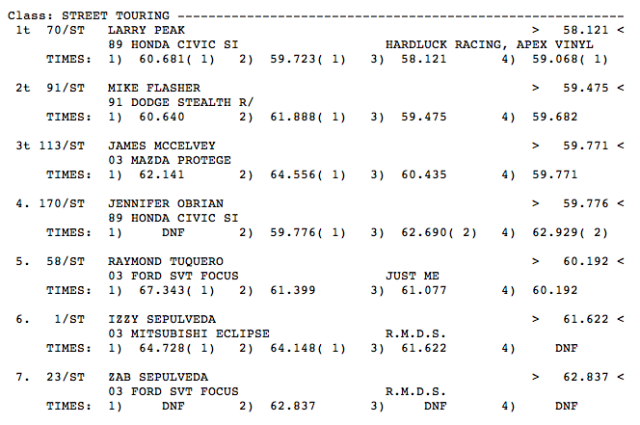 -Ray-