My buddy got orders to Guam, so he had to parts out his project car. He sold me his suspension set up and his rollcage tubing.
With his suspension, he had bought these Maxspeed Coilovers but never got a chance to install them on though, I went to their site but couldn't find the exact ones that I have, I'm going to call them tomorrow but I still wanted to know what you focus sabies knew about these? too stiff? adjustability? only racing? or streetable?
here are the pics,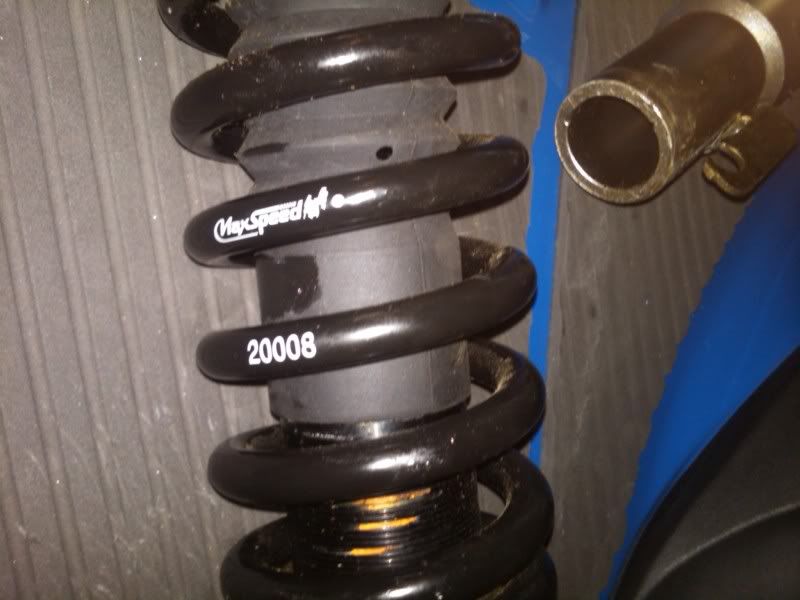 Thanks
Rich
__________________
Sit down, hold on, and shut up!
Boosted Crew member # 20
One-off Crew member #1