i nominate myself i served active duty military for a year honorable discharge for medical reasons still wish i was in everyday.
but here is my 3rd focus a 2002 svt that was in sad shape when i got her but ive be working and rebuild her and im still making more progress as we speak i fitted a rs collection front bumper today.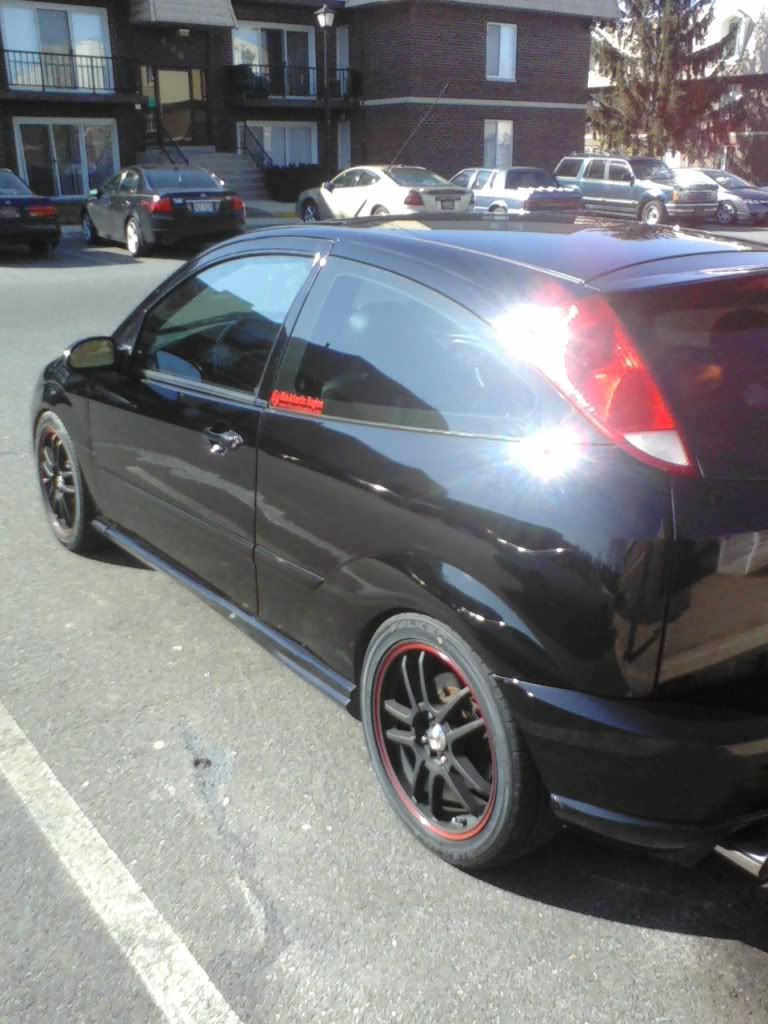 and this last pic is to show how sad of shape this svt was when i picked it up and brought it home and yes the puddle under the car was a coolant leak but its is fixed now.
This svt has been through alot since ive gotten in january of this year 2 days after i got it i was rear ended. So while in the shop the car received new headlights and front grill had both front a rear bumpers repainted, had the front tag mount shaved. When I got the car all four of the original rims were bent and then spray painted gloss black to cover up the curbing they recieved. The air intake was constructed of Lowes plumbing connections now replaced with a aem polished cai. Also installed is a cfm orp, truebendz unresonated borla catback 2.5" stainless, eibach sportline springs, cfm short throw shifter. Also about a month after driving the car around the pressure plate broke found out the car never had the tsb done. and the prior owner apparently broke the shifter cables which made it even more fun getting a new clutch and flywheel install. I have repalced the broken factory 6 disc with a pioneer avh 4100 dvd. i purchased new rims and tires matte black 5 spokes with redline lips wrapped in falken 912 tires. there are a few people on here who saw the car when i first got it and only one has seen how far the progress has gotten on the car.
__________________
United States Army Honorable Discharge
Attending UTI and driving a pos beater mopar