Demand for our Signature caps has been excellent. We did however limit ourselves to the "screw in" mounting style found only on a few very specific model years and valve cover types. We have now released this new "half turn" style that is indeed found on MOST Foci, and quite a few other Ford applications!!!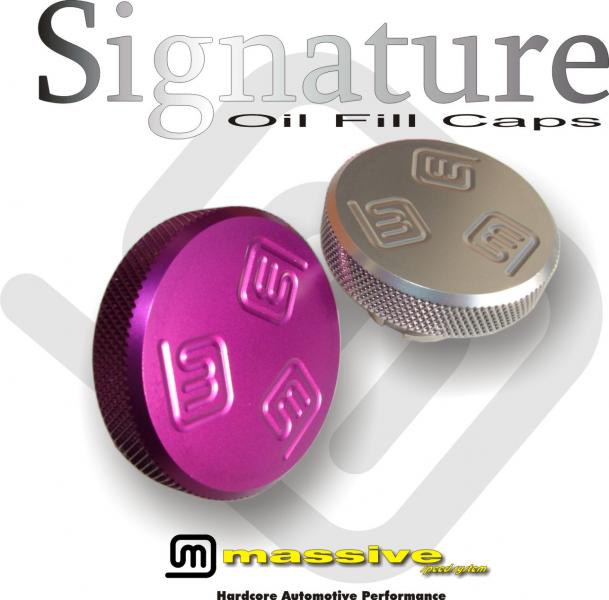 So you fine folks with 00-04 Zetecs and 03-10 Duratecs with half turn oil caps - this is for YOU!!!
Our fine description of these beauties:
Finish off your motor with some style. Massive's newly redesigned oil caps are made of top quality 6061 aluminum and offer a low profile for handsome good looks. Uses OE - identical half turn mounting type. Includes Hydrogenated Nitrile Butadiene Rubber (HNBR) O-Ring, which is characterised by its high strength and property retention after exposure to heat, oil and chemicals. CNC machined in house at Massive in the USA. Bright anodized in your choice of clear or purple. BE SURE TO CHECK YOUR CAP MOUNTING STYLE BEFORE ORDERING!!!
Just
$38.97!!!
find them and the original screw in style
Here