Premium US Made power products DIRECT from the manufacturer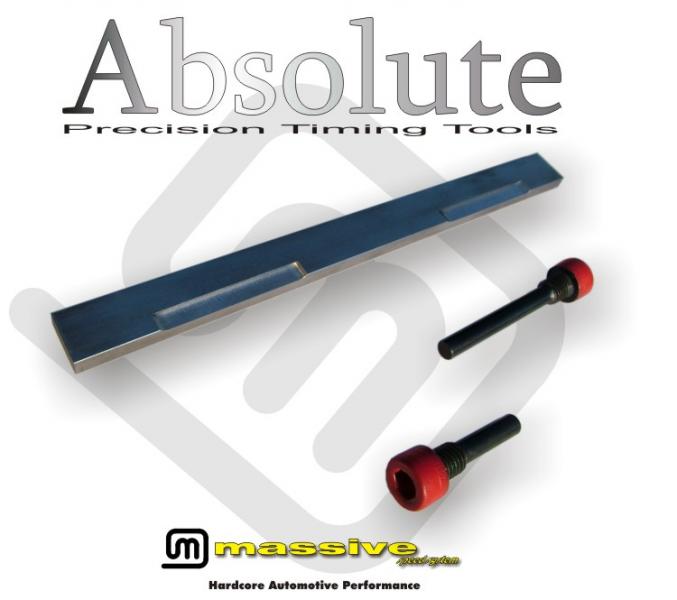 A MUST for cam swaps, timing belt/chain jobs or your hardcore engine build. Another Massive exclusive!!!
Ford 2.0 Zetec and 2.0 2.3 Duratec Engines found in your
Focus Escape ZX2 Escort SVT S/R Mariner Contour Mondeo Cougar Fusion Ranger Locost Caterham Birkin 7 LS 40
A true cut above in quality and accuracy! You'll need these tools to positively hold your crank and cams in place whilst timing your motor. Several manufacturers have discontinued their tools. None offered the level of precision found here. 3 piece kit covers all Zetec and Duratec motors.
This high quality kit features both the cam lock gage, and 2 crank stop TDC pins
(One for Zetec, one Duratec! This kit covers both!)
. Using both of these will allow you to be 100% certain your cam install results in proper timing - failing to do so can have very disastrous results - bent valves, smashed pistons, etc.
Gage is much more than simply a piece of bar stock like others have produced - it is a much thicker (and hence stronger) bar that features 2 machined reliefs offering a TIGHT +/- .001" fit. A much more accurate means of locking your cams, resulting in less need for cam degreeing post install.
Pins are super tolerance drill rod machined for an exact fit. Thumb knob is rubber coated in high vis red for ease of install and its bright coloring will help to remind user of removal (seen folks leave it in - NOT good!). Black oxide treated for corrosion resistance. Electrically engraved so you'll know the difference between the 2 pin styles.
Quality made IN HOUSE right here in the USA!!!
Just $32.45. Find it
Here