Well, the time has come.
After getting my novice SCCA license earlier this year in a friend's RX7, the mods to my former daily driver are being completed this week, and I'm bringing my "virgin" Focus to it's first event @ Summit Point, WV (main course) this weekend.
(actually 2 races over the same weekend)
Here's a few pics of the car, I'll take some more over the weekend and give everyone an update on how things went.
I added some contrasting graphics now that it's not a daily driver, but I still have to get the car numbers and class lettering added.
Here's a few of the roll cage that's about 80% complete. I'll be picking up the car tomorrow night after the remainder of the work is done. I'll just need to bolt on the tow hooks, and install the fuel test port when I get her back.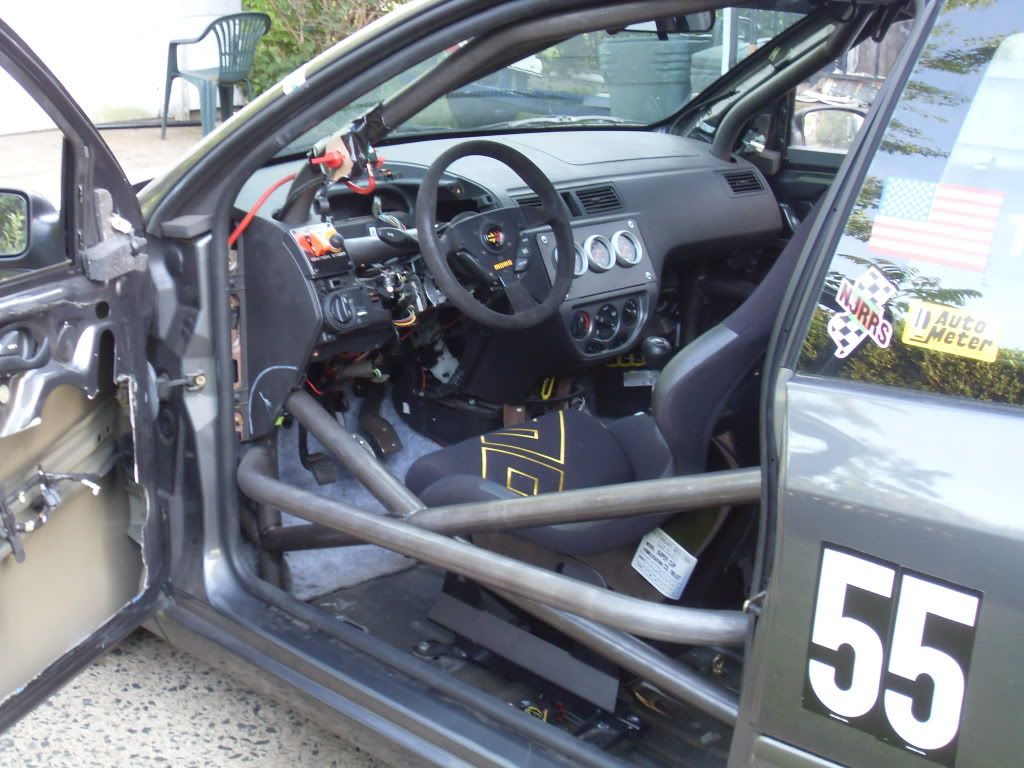 __________________
213 whp / 160 wtq
D23 NA with stock intake and TB.
Inventor of "The $0 Thunder Throttle" & "Focuzdax-7" brake swap.
I like the same qualities in women and pistons; Lightweight, fast, and with the smallest skirts possible...