I have the remaining stainless Ford Racing valve cover, covers for the Zetec engine. I bought these when Ford Racing cleared them out and, in turn, means that you guys get these alot cheaper now. These listed for $64.99 before and i have them now for $33 each plus shipping. These are very highly polished stainless and have the FRPP logo laser cut into them. Some of you guys that are creative, may be able to fabricate some brackets to cover that unsightly Duratec engine cover.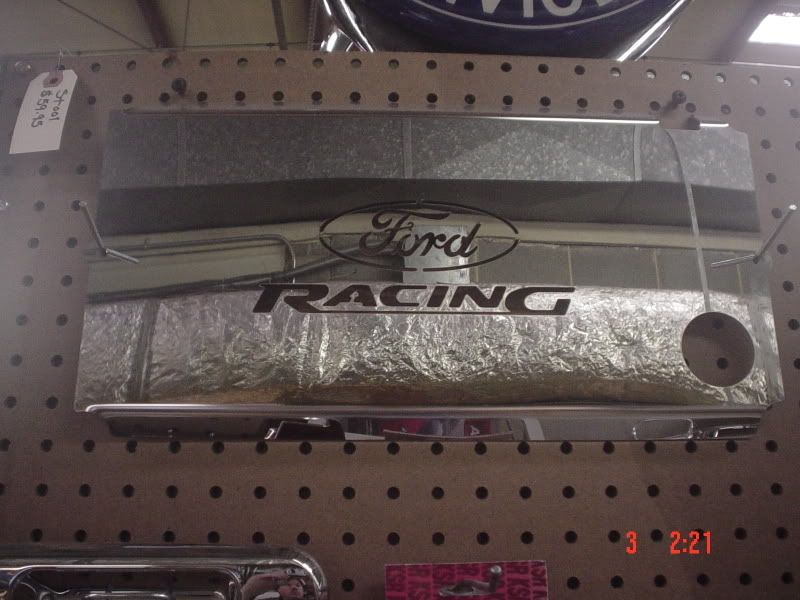 Please....PM me or call me at 800-849-0233 and ask for Mike in parts for these.
In case youre wondering, that reflection on the cover, is the a/c duct work thats above our computers.
__________________
"The right driver can work magic"
Oct 2005 Ride of the month.
SVT Squad #25
Call me Mike......
Give rep points and feedback when you appreciate someone on here!