The sheet of fiber cloth is a solid sheet so you are gonna want to cut it in half. Next start at the front about three inches in front of the speaker.
This is going to be our starting point for the fiber cloth. Change the blade if your using a knife before cutting the cloth.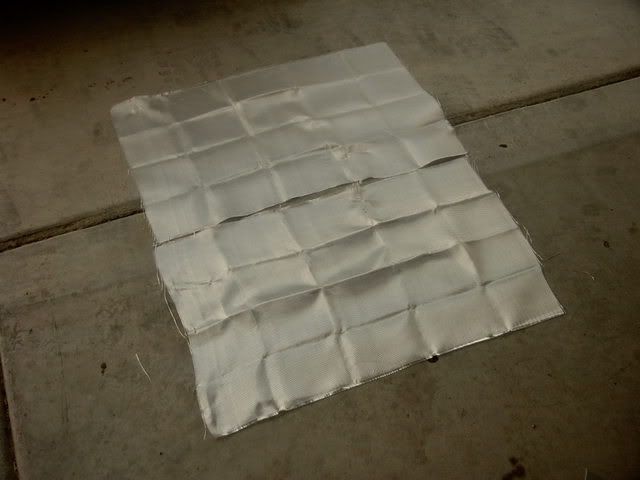 Now give her a once over wrap to check fit.
BTW we replaced the ring under the cloth already, I forgot. Using the same method as the first time only with thicker CA glue.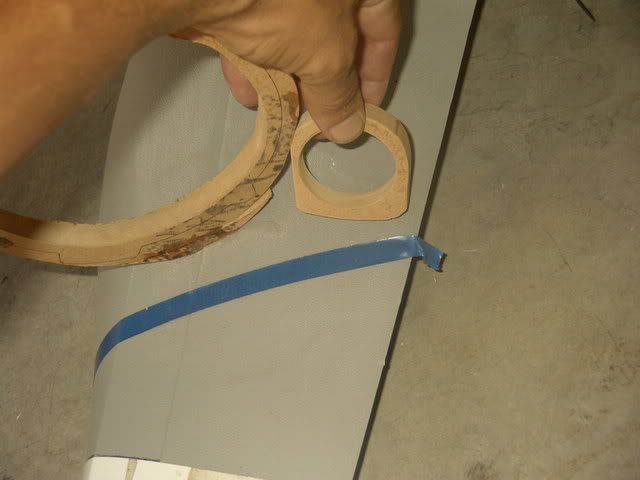 Now back to the front seam. Lay down a bunch of little droplets of the glue as sort of a tac line. Once it starts to glaze over you can tap the cloth into place using a spare stand off or what not.
After the original bead seam has dried you can start working your way around the edges of the piece. I would suggest going from the front seam to the top of the mid driver ring and securing it there. I'll tell you why in a few just trust me.