Now in stock 2005-2007 Focus Carbon Creations OEM style fenders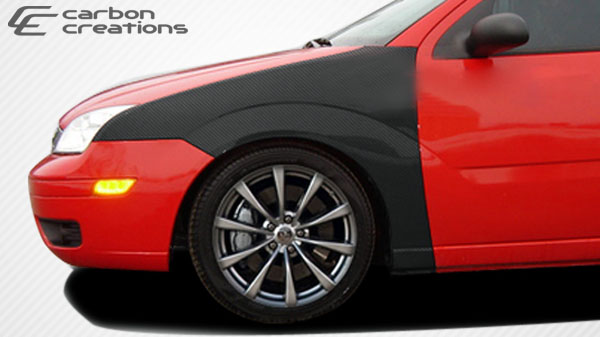 MRSP is $649 Member price $519.20.
For this week only i can offer members these fenders fenders for $486.75
__________________
You can expect me to be on here answering questions from 8:00am-9:00am M-F. Please feel free to contact me any time throughout the work day for immediate service directly at:
AIM: edderek24
Phone: 888-611-AERO ext. 24
E-Mail:
derekv@extremedimensions.com
Web:
www.extremedimensions.com
Win a Free Body Kit from us:
www.extremedimensions.com/freebodykit
Please check out our MySpace page!
www.MySpace.com/ExtremeDimensions