I found a set of these in the back of the parts dept that we all forgot were back there. I have had them on the shelf for over two and a half years, lol. My manager said to sell them for less than cost to just let them go, so this is the only time you will see these this cheap. Ill do a full suspension setup with these as well, like i do the other FRPP kits. If you want them that way, they will come preassembled with everthing new, just take your old ones out and install the new suspension. I sell the FRPP kist for $360, ill do these with the Eibach springs for $8 more, thats $368. Pm me if you have any questions, remember, PM me.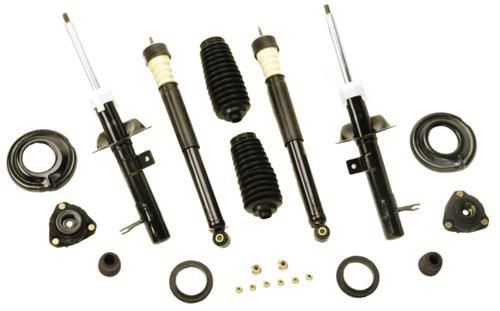 __________________
"The right driver can work magic"
Oct 2005 Ride of the month.
SVT Squad #25
Call me Mike......
Give rep points and feedback when you appreciate someone on here!