So a little late on the updates here...but we did our final 2013 event at Glen Helen in December..and speaking of batteries dying.. between the water and the cold,well this event kinda did in my pc680 battery.
It was a 2 day event-Saturday practice..Sunday race.
Rain in the forecast for Saturday Practice.
Rain was an understatement.
Practice day was...pointless.
And miserable.
I have a pathetic camcorder vid of one of my runs ..but haven't uploaded it yet.
There was so much water and mud on the course that if you were 2wd you just pretty much wanted to make it through the course without getting stuck.
No speed involved.
I ran the course 3 times.
As I pulled to the start line for the 4th run-it was announced that practice was cancelled-I had the last run.
The concern was a relatively wide land bridge that we cross on the back stretch of the course.
The culvert running under it was plugged with debris,making the water back up and cover the course.
If someone didn't know where the bridge was, things could get deep in a hurry!
On my last run, my car almost didn't make it-the back stretch was deep and I barely made it through with the car sputtering,but it didn't die.
I pulled to the side of the course and finally it cleared itself and ran ok.
I was pretty worried about my Cosworth CAI in that deep water,but the filter is still boxed in by fender liners and the other plastic panels so i was hoping that it would take a little time for water to fill in there.
A steeda short ram would of been appropriate that day...
I probably had wet electrics-I dunno, but car ran fine after.
Sunday A.M.-race day.
Hey it cleared up!
And it's cold!
Wow..my car barely started..wonder if the water affected it?(besides the cold temp).
Drive to event ..get teched.
A couple run groups have run and the course is drying out nicely.
No water truck needed of course.
Time to start my car and run-nope..jumper cable time!
I've already won my SCCA class as of the last race at this point,so I'm not too surprised the VR6 Golf didn't show,but a bit disappointed.
I'd like at least a solid 5 running each eventin my class,if not more..but my other main competitor Jason sat this one out in his Miata too.
So just me and a 88 Corolla FX running in prepared.
Course was excellent and I felt "on" this day-was sorry not really any competition to compete against.
Well,we placed first again so another 1st place trophy,and dog tag, and the prize pool payout check for the year for first place Prepared 2wd.
Not a huge check for my underrepresented class ,but I'll take it!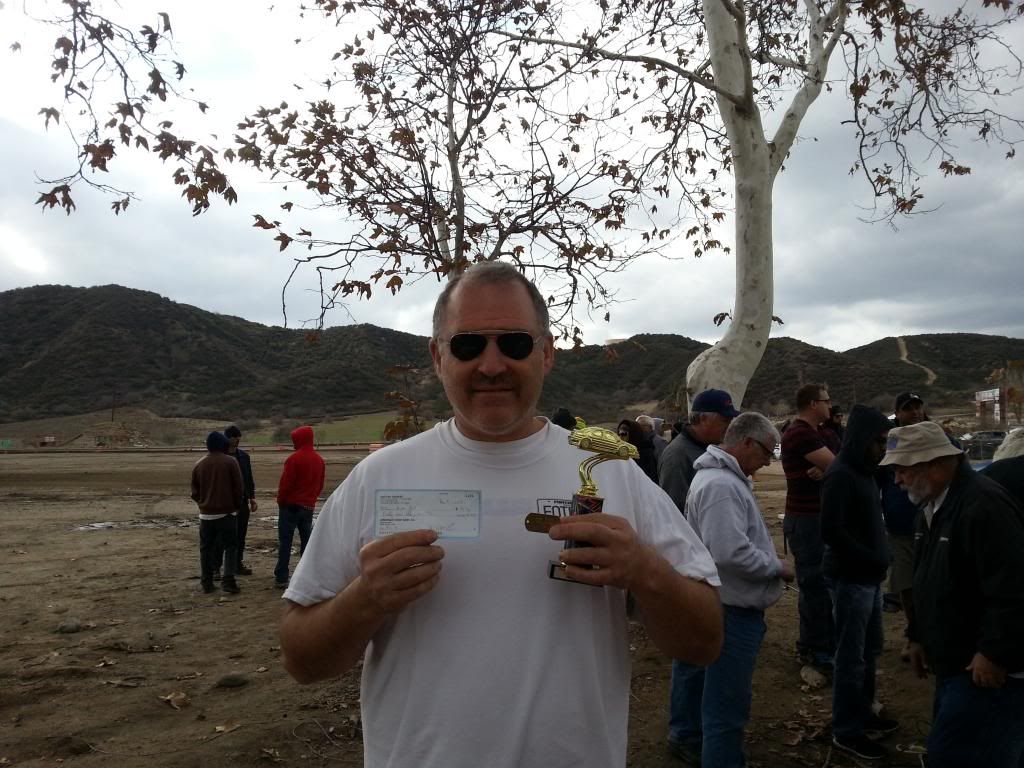 Sorry-no pics video of the Focus this time... :(
Some pics of other cars there..these appear to been taken on the drier second day: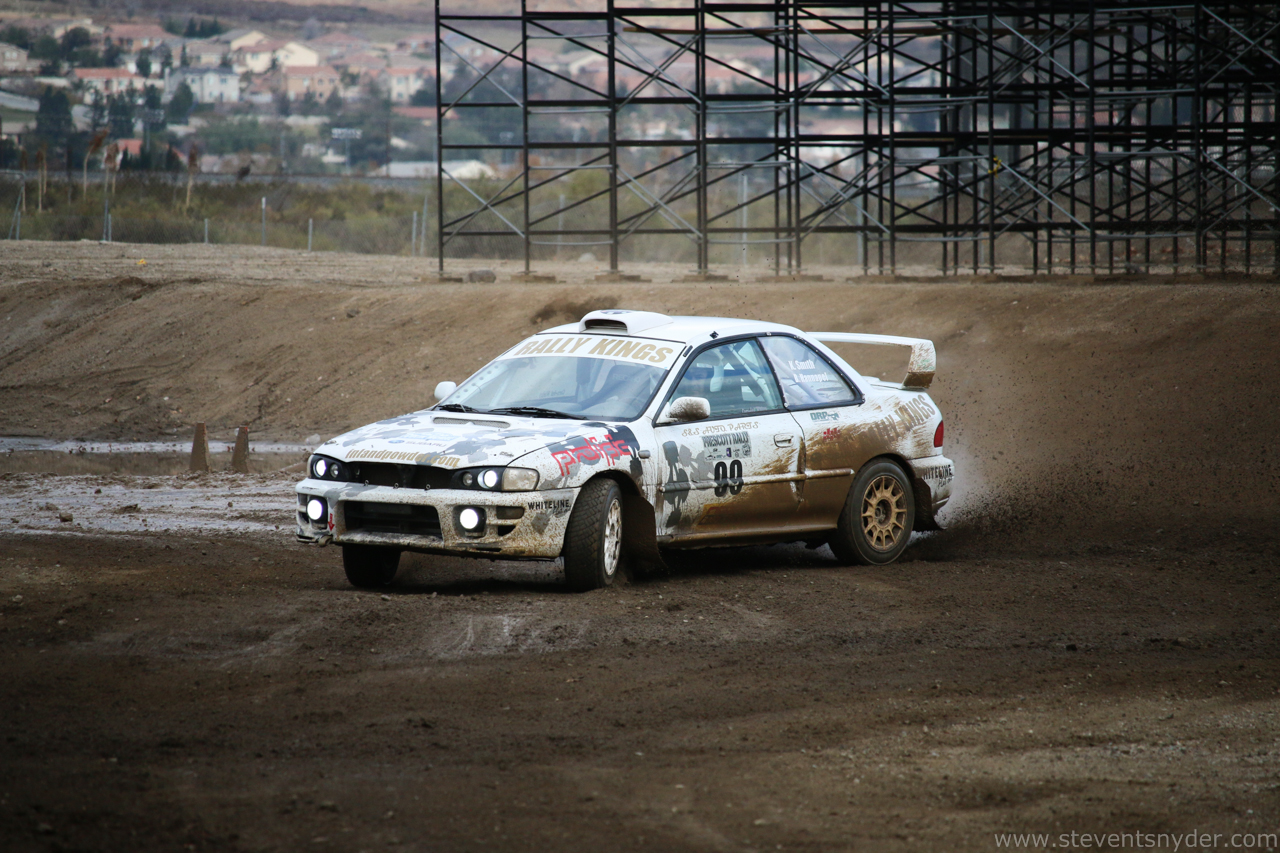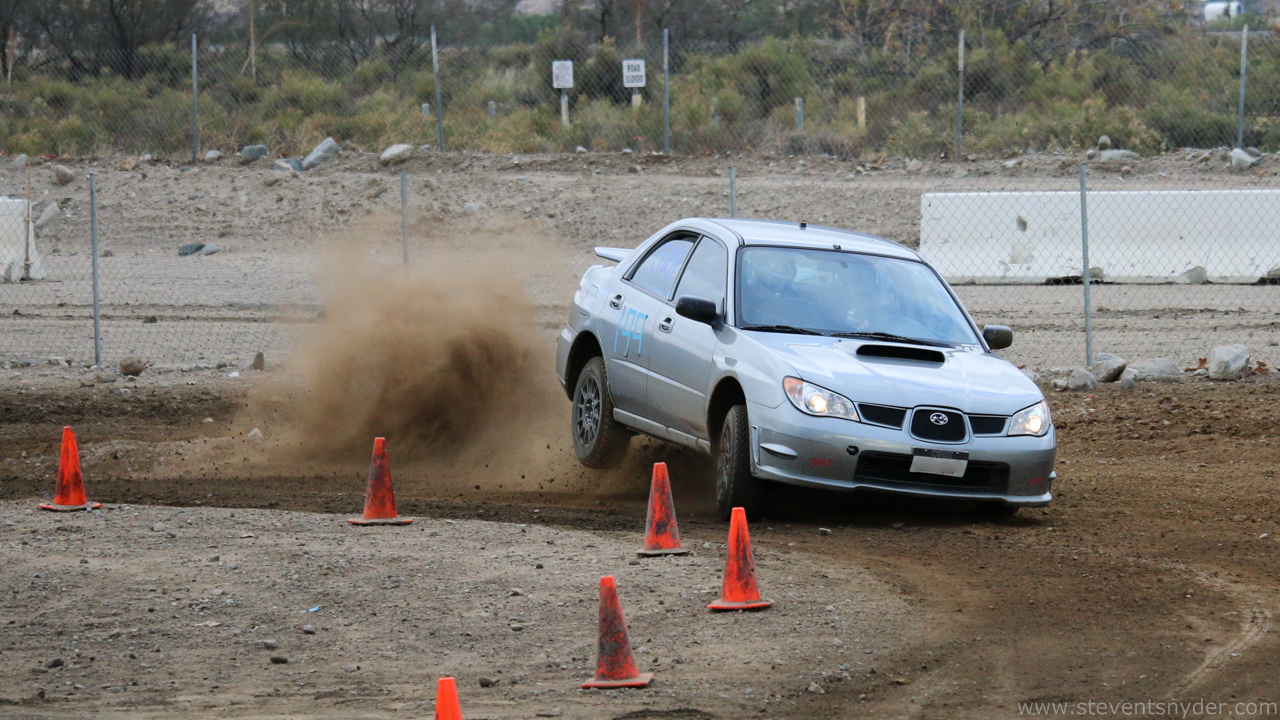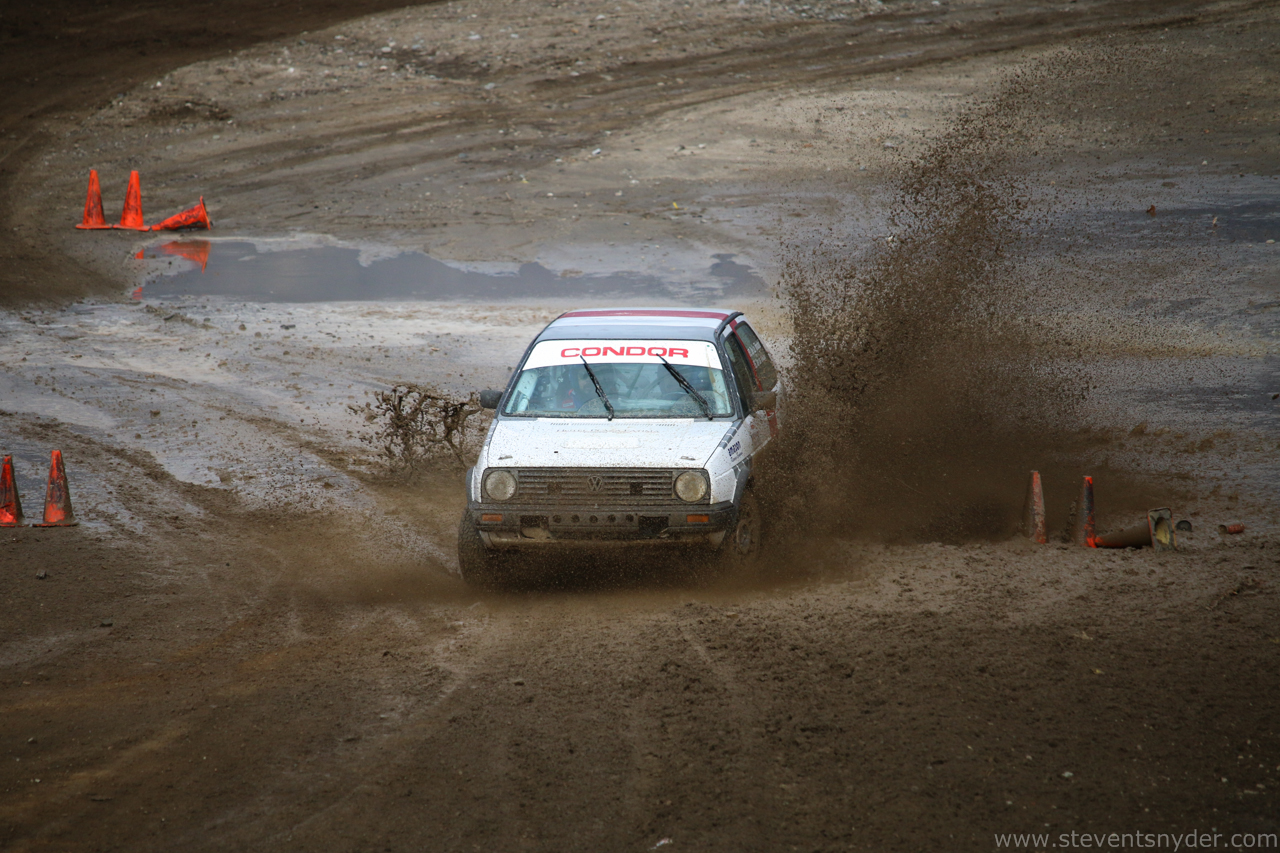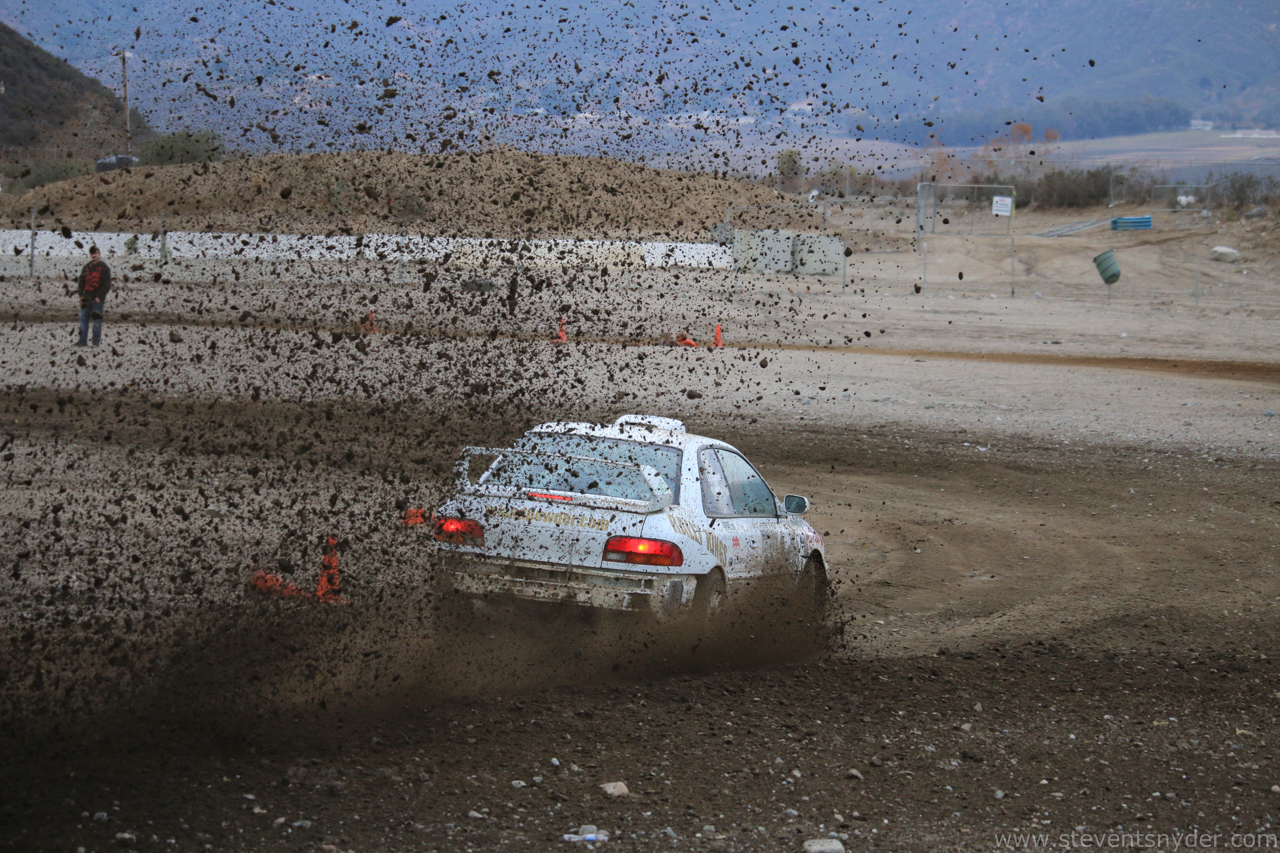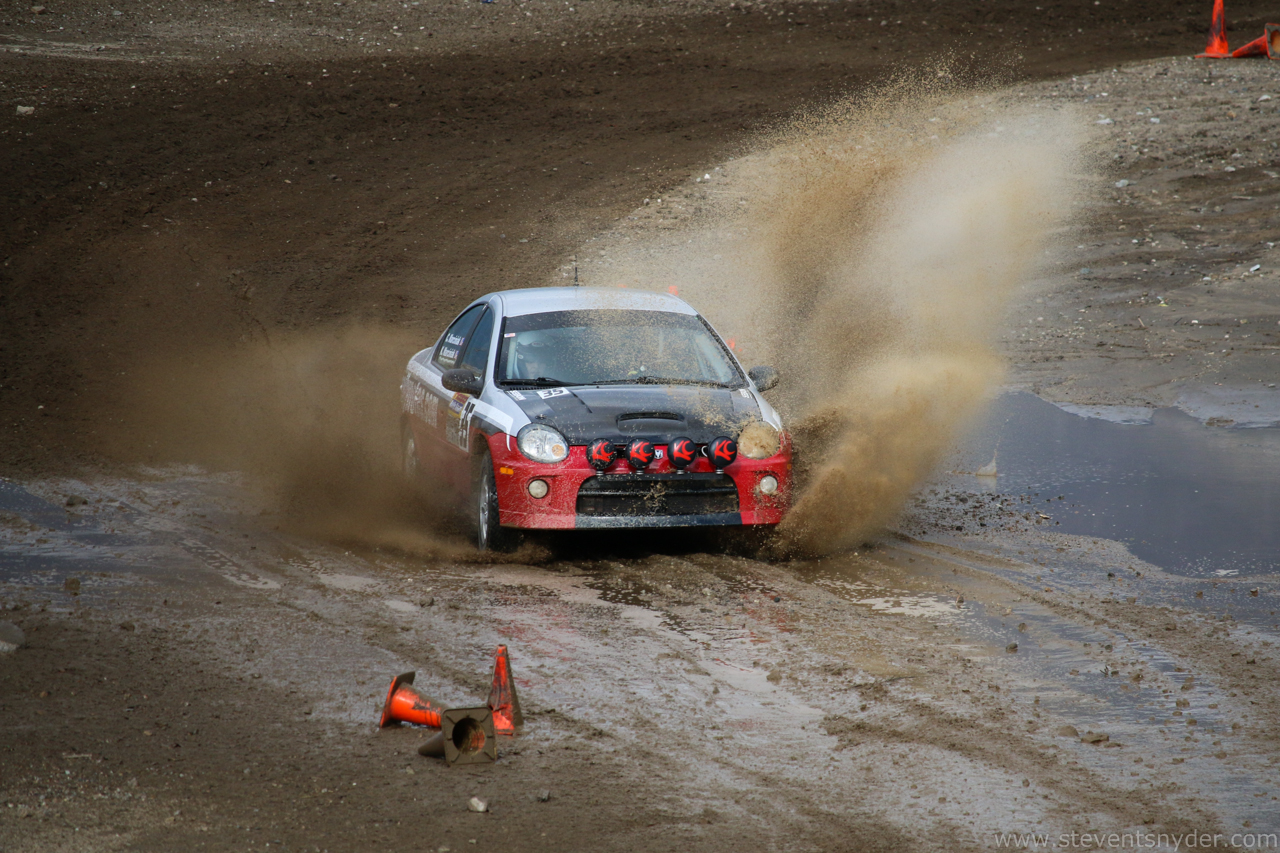 Hmm..can anyone imagine why blue tape is covering the front plate on this Sonic?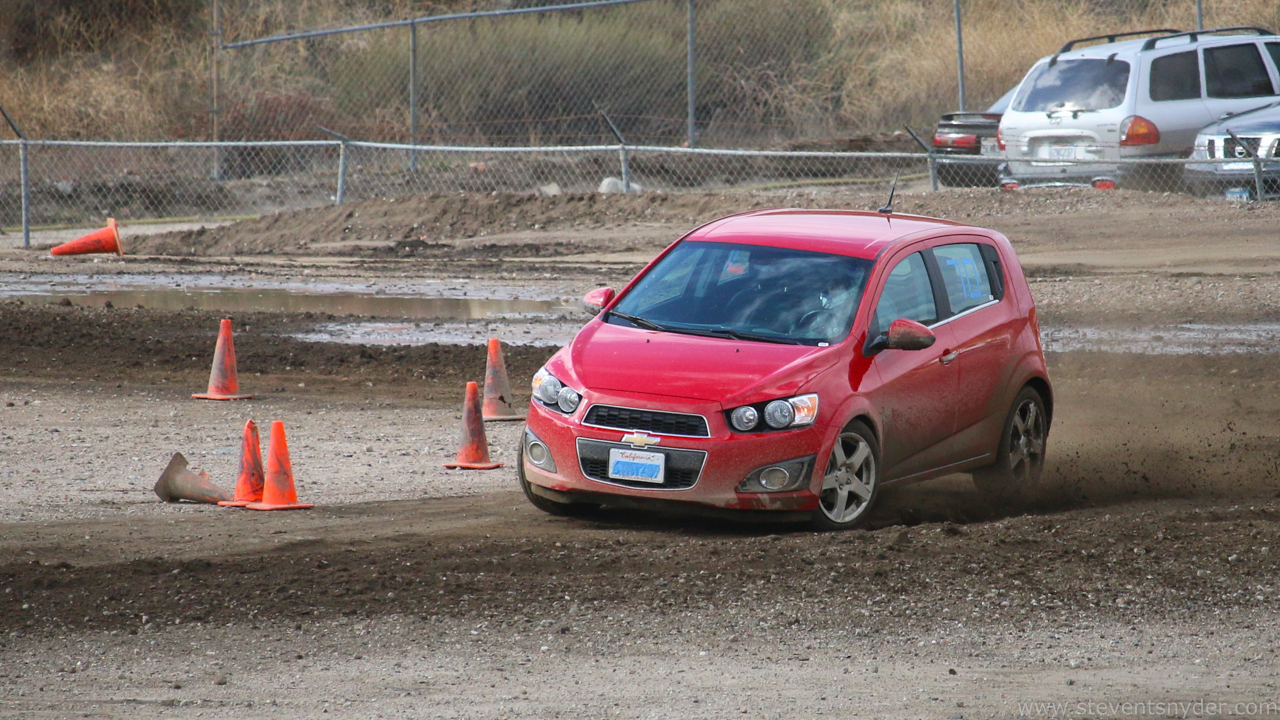 Ok well maybe a couple crappy cell phone pics of a pic of my car running this season-you'll see what they are from in my next post: