The Wagon has received the following updates for my NASA HPDE Track day in May.
Hawk HPS Pads with new Centrix blanks
Stainless Steel Braided Brake Lines
ATE Blue Racing Brake Fluid
Focus Sport Lower Stress Bar
Lots of Weight Reduction - while still keeping it a Daily Driver.
FS Werks Tune - 91 Octane
Air Bag Delete Pocket (Passenger Side Only)
Had car Pre-Tech by a local Racecar Preparation shop - SR Racing, in Lexington, KY
and most important:
4 Dunlop Direzza Star Spec Z1 Tires - 205/50/15 on painted Wagon wheels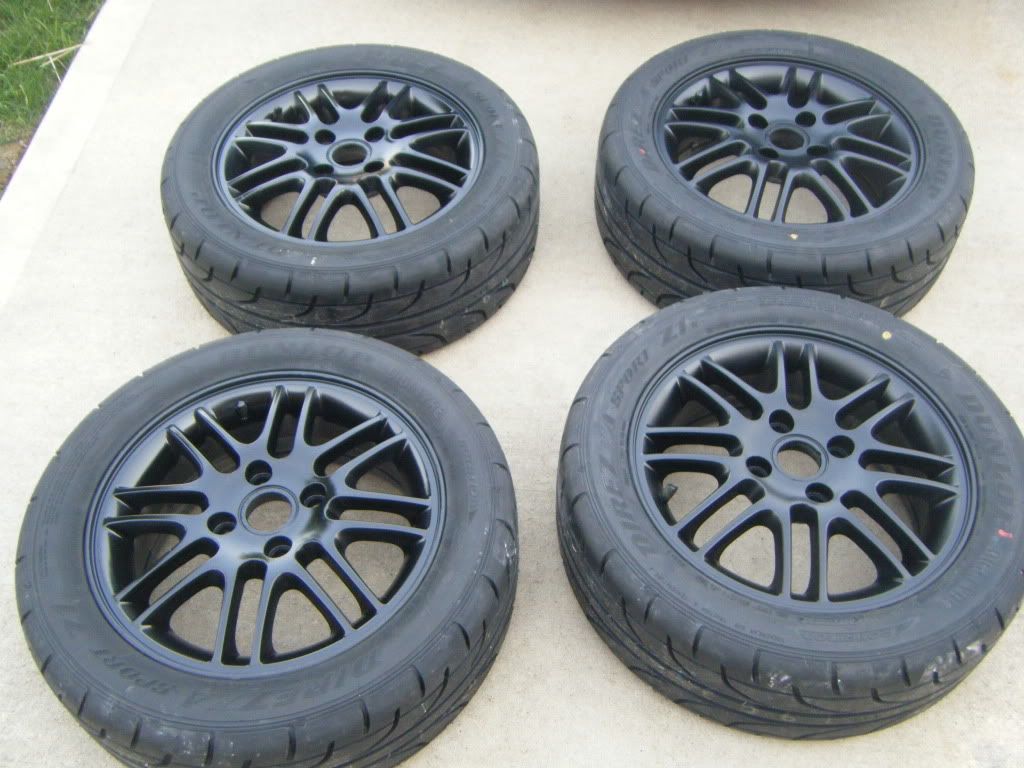 We also had a new addition to the family, he might also get wear the Dunlops for Autocross duty!