So day 1 was a practice session, a qualifying session, then a short 10 lap race. Sunday was a 20 lap race.
I made it through both days without incident, but did not set any ITE track records. It's sort of unusual to have a Focus in this class, it mainly fill up with high HP "ex" race cars from 5-10 years ago. ( like the 800HP 95 Camaro with full tube chassis and fiberglass body). In the run group I was in, the only class I was close to was the ITS class, which left me duelling with BMW E30 325's and a second gen RX7. I did pretty good, and set some decent lap times. (my best was 1:30.47, with typical times running a .5 - 1.5 seconds slower. )
My first day was a bit slower, and I did not do too well with the other ITS cars, but on the second day I was able to dispatch a couple of those ITS cars early on, then kept pace with another "rookie" driving a 325I. We were so evenly matched, his best time was only .2 sec faster than me.
I have the whole second race on video, and when I get the time to edit the highlights, I'll be posting some clips to youtube.
For now, here's a few pics from this weekend at Summit Pt.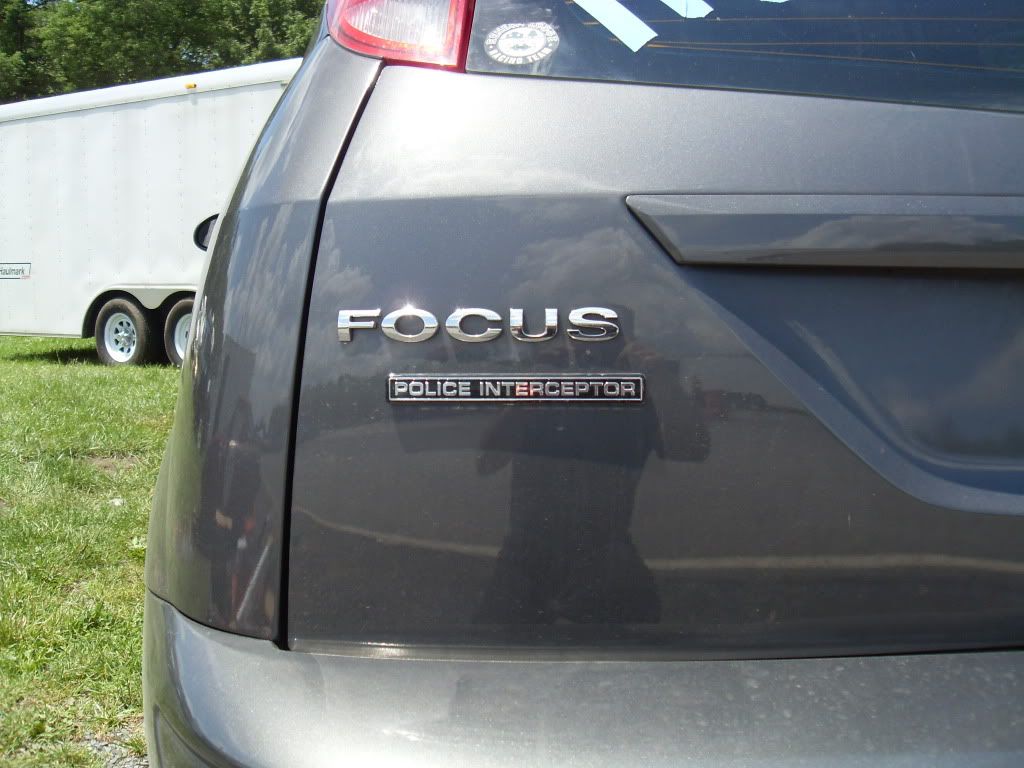 Here's a quick clip showing how stiff the chassis is on my car now with the roll cage.
Roll cage demo
So, I need one more SCCA event to apply for a regional license as a full competitor. After this weekend, it's very apparent that both me and the car have a long way to go before either of us are moderately competitive. ITE is no place for a 170HP Focus.
I just need to get through this year, then over the winter the car will get built UP or DOWN into a class it might be competitive in! But with 800HP tube chassis race cars in ITE, I will not be running that class in 2010!