Cage pics for mlbbaseball. A bit tight, but some interesting details nonetheless.
The cage uses a main hoop and 2 half laterals. This is illustrated on page 8 of Appendix E of the 2008 NASA Rally rules.
Detail of how the front connecting member is attached to the half lateral. Note the 'tree root' reinforcement around the bent part of the half lateral. The scrutineer said it was a good idea, but the 2009 regs call for a straight bar that spans the two legs of the bend, so I'll probably get that welded in at some point. Note the plate that connects the connectinng member to the roof.
A shot of the backstay. The X is optional, a main diagonal is enough per the rules. Note the plates and tons of welding that hooks each end to the strut tower.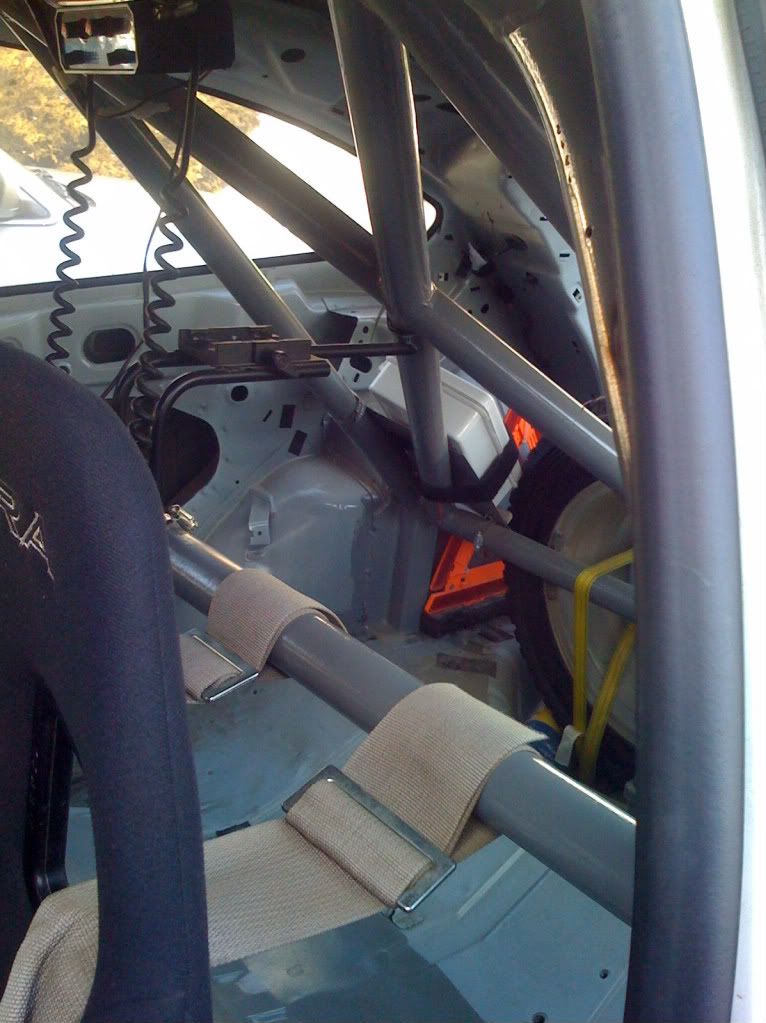 The harness bar might have to be moved for modifications to the main hoop.
Main hoop. Note the lack of a main diagonal. The old rules permitted V bars, and the previous owner had very low V bars put in. They don't even show in this picture. If a main diagonal is put in, then the harness bar will have to be moved back. Note the Terraphone setup hanging off the hoop. Both the driver and codriver can plug their mic and headphone into that and talk over the din of the car.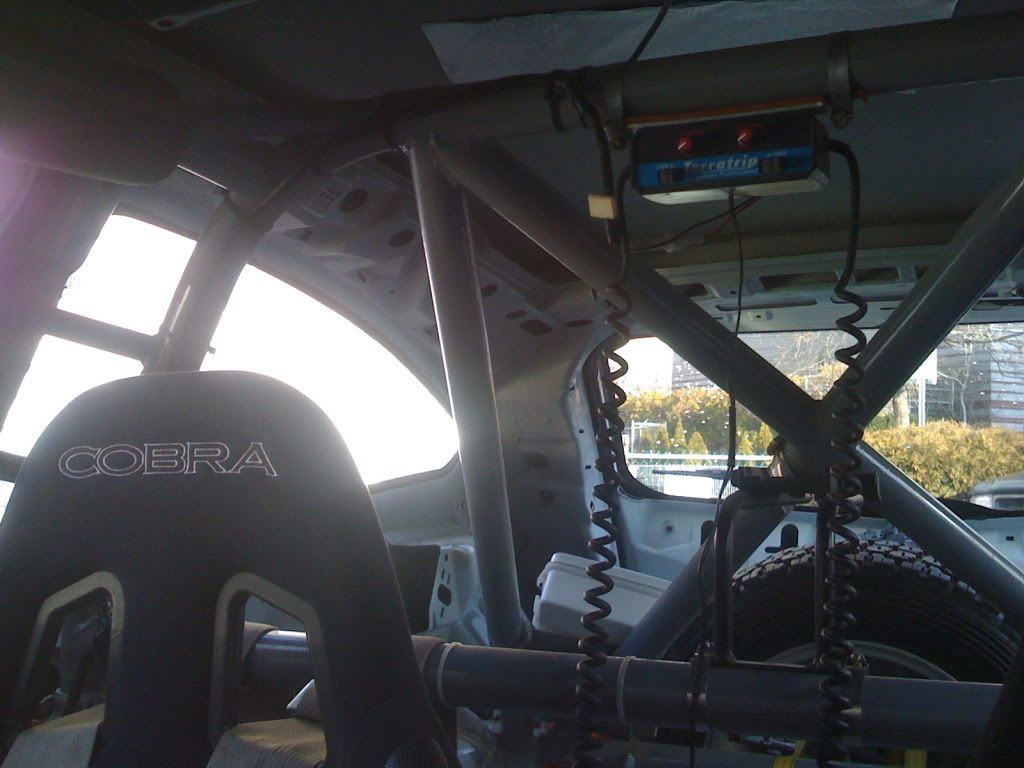 Shot of the front leg of the half lateral. It is tucked very tight against the side of the car and runs through the dash plastic. On the other side, it displaces the light control, which has to be shifted a bit.