Christmas is rolling around, and I want to do something thoughtful for the girl in my life... Here's the thing:
This rose, it's too big and colorful to include text, and if I make it black and white, it'll be too gloomy... Is there any way that you guys can accent the picture and include the text, so it doesnt clash?
Here's the picture: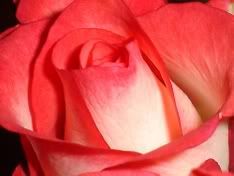 and here is the poem:
If the wind blows strong, don't think of hiding,
Think of all you treasure, and carry on smiling.
So long as your treasures are those whom you love,
The wind shall not take them, you have protection enough.
If it rains in the day, don't think of tears,
Think of all you dream of, without any fear.
Let the rain wash away any doubts you might hold,
So you may have dreams to last till you?re old.
If the frost bites your nose, as you wake in the morning,
Give thanks for sweet kisses that will thaw out your longing,
For the love that is blessed and sacred to you,
And the lover whose kisses don't make you feel blue.
If it snows when you travel to your duties of day,
Don't think of coldness, instead, why not play?
In the heat of the moment you could have so much fun
With your lover who travels with you till you're done.
If it's sunny tomorrow, when you wake from your dreams,
Give thanks for your blessings and be brought to your knees,
For the wind and the rain, and the frost and the snow,
May come back and hurt you... should you let your love go.
Any help would be greatly appreciated!
*cs19.