Why hello! To keep my time away from messing with my focus too much and to save some gas money and high mileage problems I got myself a little moped! I've been working on it and fixing it up and now that the little thing is running pretty well and the overall appearance is getting there I'm planning on painting it. I was hoping someone on here could photoshop it a little.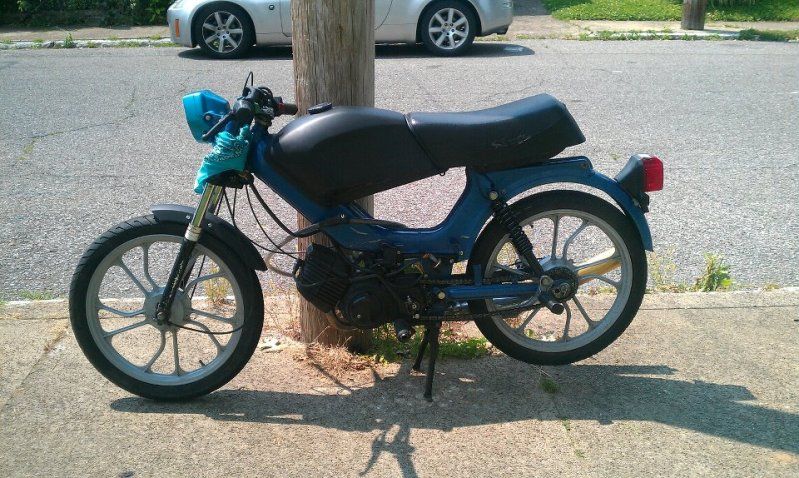 There he is! I know it's not the best picture... if it's too bad I can get a better one with my actual camera away from a noisy background if it'd help out at all.
I'm thinking of leaving the gas tank and seat black but painting the rest of it. I wanna paint all the blue parts a dark gray and the wheels a bright blue. Maybe leave the headlight blue or paint it black.
I'm also open to any other color suggestions as long as the wheels are a bright color and the gas tank stays black (it's chalkboard paint).
I'll totally rep anyone who can help out!
Y'all are awesome and thank you in advance!