Hey,
Been a fanatic for a long time now, I always look at this section but never post since I dont even have Photoshop; but I do need your assistance at this moment.
I am thinking bout going a different route with my baby, since I already have the power I want, i want to change the outside a little. Here is my request to those PS experts that lurk in the Fanatic site:
-Replace the rims for the 15" rotas, bronze or white?
-Change the hood to an OEM carbon fiber.
-OR change the hood for the EVO style carbon fiber also.
-And change the side fender to OEM of the same color, if you can; thats not a big deal though.
Here is my car:
and the parts that i would LOVE to see on it:
-EVo style hood option
-OR OEM hood option?
-The rims, bronze or white rotas? i still make up my mind? lol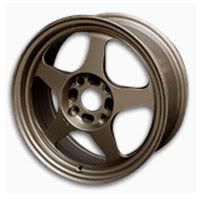 THANK YOU SO MUUCHH!!
Rich