I should of started a file to keep track but i didnt. $7,500. to get it home and i think like $300. tax
Changed the hubcaps, tinted windows and painted the headlights (got them to dark) $200.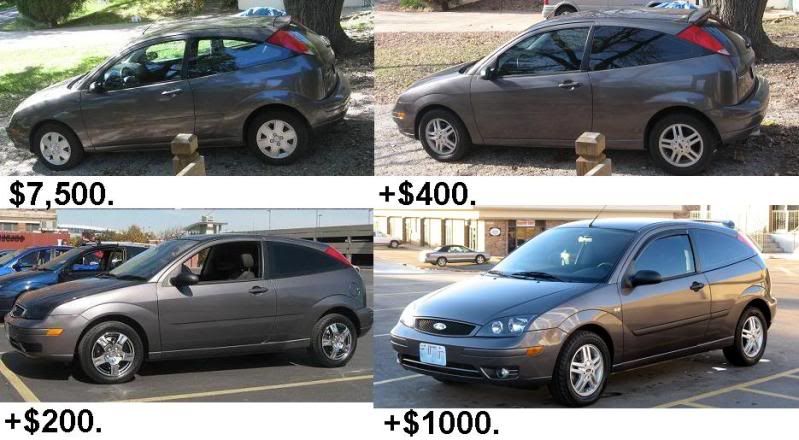 Used wheels, tires and a wing $400.
Replaced the headlights, got snow tires, put a few stickers on, radio, amp, sub, all new panel speakers, used molding, fog lights, some paint, and some more paint. $1000.
I have a few other things ive collected but i havnt yet put on since my last picture. Im finaly happy with the way it looks now im working on engine stuff.
Im like everyone else, there is a ton of other stuff ide like to do. SVT wheels, SVT seats, DVD player. Im having fun though :D