Floodyou76
You could say that. lol

I LITERALLY spent 4 hours with him talking about the car, all the parts, work that was done, etc. When the ad talked about spare parts, I did NOT expect as many parts as I saw. No joke, he had half of his basement 'dedicated' to focus parts. Most of them were SVT parts, cuz he told me how he fixed up a bunch of SVTs and parted out a few too...but alot of the stuff can be used on both cars, so im happy. actually, I'm beyond happy. I feel like a gitty school girl at christmas! lol.

I didnt think ahead of time to being a camera, so all I had was my crappy phone camera becaue I wanted to take pictures of all the parts, because I was on shock. Unfortunately, I didnt think about the whole camera thing until later, otherwise I would've taken some ofthe car too. (it was at someone elses house in a garage so he could have garage space.)

Anyway, bottom line, I got him ok with accepting 9,000 since apparently he sold the 5-lug setup to some other guy on the forums and said he would put brand new stock SVT brake parts in place of them...so, even though those wheels are gorgeous, Im ok with that. He gave me the contact info for the guy who did the work if i wanted to get it done again.

anywho, I gave him half of the money in cash and we made a deal to bring them other half next weekend when i come to pick up the car. Im SOO excited. He even has tuning software (SCT prp?) to tune it yourself, (if I knew how, but i dont sooo...useless i guess), so maybe if someone nearby knows about it, we can do it and not have to pay someone :)

Oh, and not 1, not 2, but 4 hoods!!!! none of them stock, but all cool. 2 of them are the same. and he mentioned a spare engine....actually, its 2 full SVT engines(one good, one needs a HG) and 3 blocks!!!! (one zetec/2 SVTs needing rebuilds...blocks good, pistons bad) and a spare head of both. Insane!!!

Enough rambling, I'll post these pics for now, and next weekend, when its safe in my garage, ill take a bunch of pics :)

Oh, Am I allowed to sell some of this spare stuff on here?? I havent been on this site very long, but I REALLY dont need alot of it....some i'll keep, but what do i need with 7 SVT intake manifolds???(at least thats how many i counted in the picture) lol.


Pictures:
Basement



Wall of SVT parts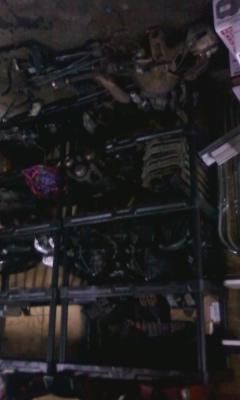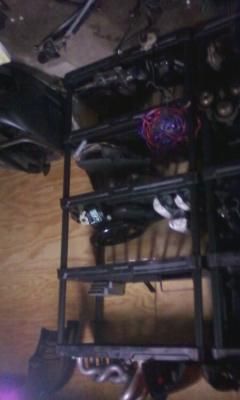 2 reiger bumpers!!!(one from the car, one spare)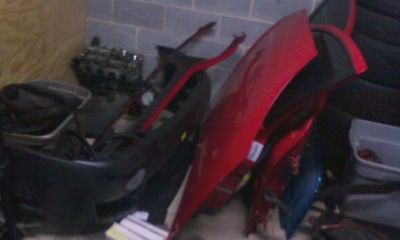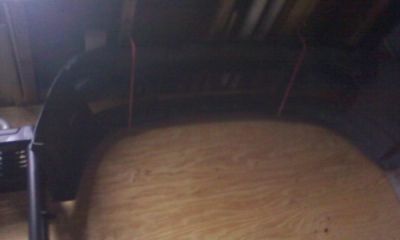 Cool hoods:




more turbo parts and suspension parts !!!



These are boxes of wires and engine harnesses and misc. small interior pieces!!



zx3 parts



Engines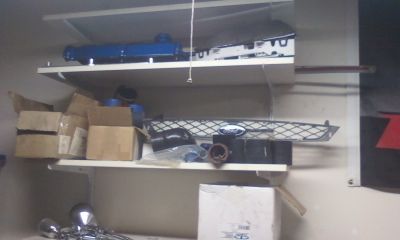 These bins were a whole mess of various parts. He said they were parts that just havent made it on the car yet, but were planned....like goodie bags!!!



Well, Im gonna be spending a WHOLE lot more time on these forums, because i have a lot to learn about these cars. woozers.

Thanks for your input on this car, I cant wait to get to work on it.