I started out with a 2013 we with the sport package and I didn't have a camera until recently so no pictures not modified. I put on steel wheels with winter tires. I warped some interior trim, I'm not decided on whether to do the rest and what colour to use.
I decided to black out fog light bezels. When prepping I noticed that they take a brushed finish really well.
I liked the brushed enough to use it on the focus emblem which I moved. I left the edges flat black.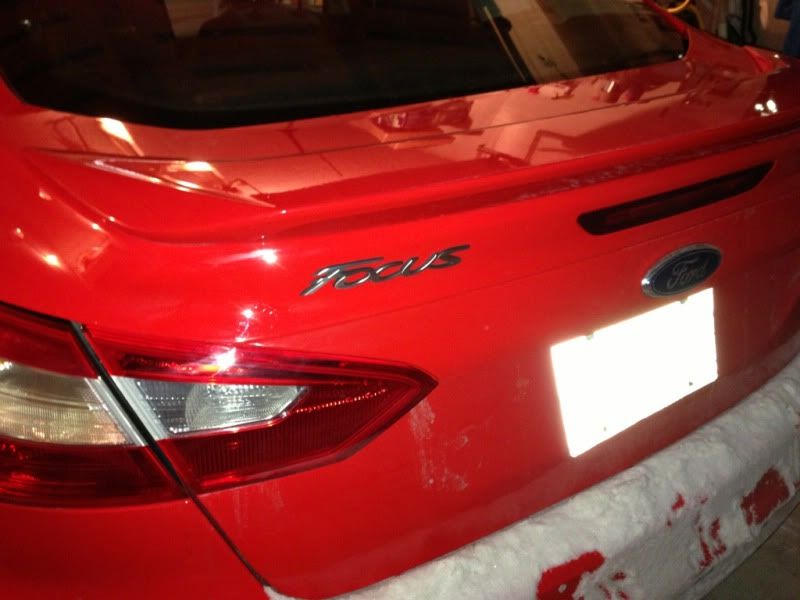 Update: