Just as a heads up, im pretty sure that the headlights you have are not built for HIDs.
There are currently only 2 headlamps built for the focus that are HID-spec. The stock Mach headlights, available on the Mach focus, or the SVT, or the aftermarket Hella Bixenons which are relatively new on the market: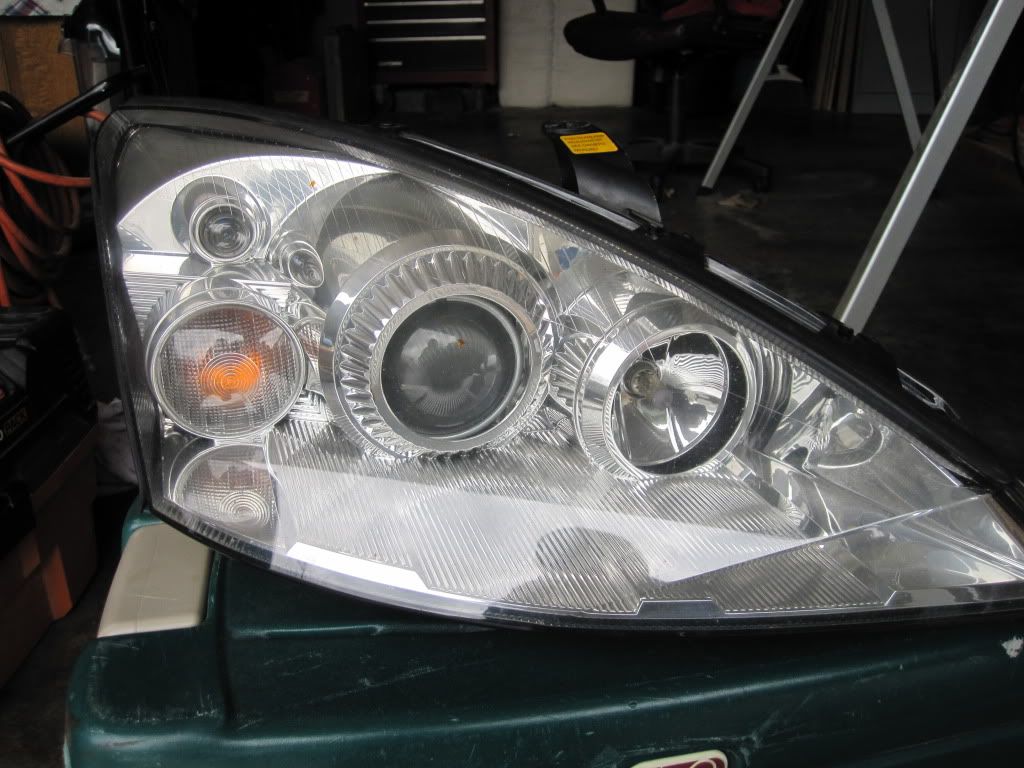 My assumption is that you have these, which are not built for HIDs.
Just letting you know, HIDs in non-spec housings are illegal in all states, and can be very dangerous for oncoming drivers.