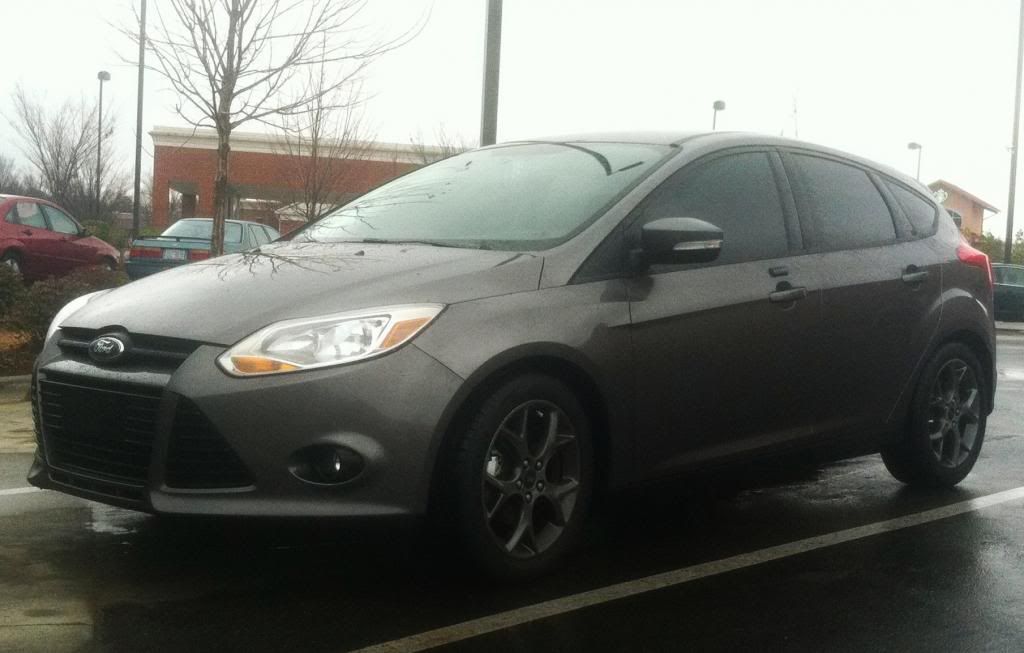 Quick photo, car is dirty and the camera on my phone is terrible now... but here ya go.
2014 Sterling Gray Metallic with the 201A package. Leather interior, dealer found one with the key pad. I know it is a bit of an eyesore but I got used to having one on my Escape and loved it. (Very convenient to lock keys in the car while out running, kayaking, snowboarding and/or being stupid, etc)
Plasti-dipped the bezels, whiskers and rear bumper reflectors.
Had the windows tinted with 20% all the way around. except windshield
Looking to add Yakima round bars and wind fairing next week or so. (gotta get ready for snow season!)
If I could find a Black and silver ford emblem, I would be extremely happy. Replace the front and rear emblem as well as the centers to get rid of the blue on the car.