Finally went through all 1844 pages. Gave me a lot of idea's for my Focus.
Currently my only mods are: Had the dealer install a Engine Cover, threw in some Focus brand Mats, new brakes all around and new wipers all around.
What I have bought are:
Weather Tech Digital Fit Mats (front and hatch. Still looking for just the back seats)
Weather Tech Rain Guards (Only have fronts installed, rears need new tape)
Tinted License Plate Covers front and back.
Black Friday Sales I bought: OEM Ford Focus Bug Deflector, E-RMM, LED's for Mirror Amber Signals, Bright White for puddle lights, rear hatch area, and reverse lights from Diode Dynamics.
Lastly, I just picked up a OEM Ford Focus ST Wing.
We got some snow, so it was time to put the winter tires that came with the Focus.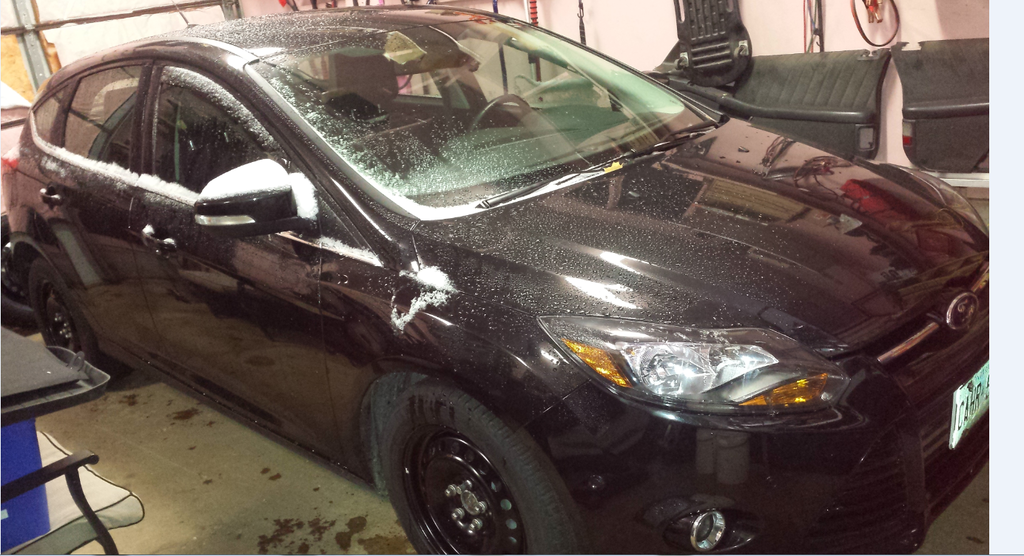 And lastly, I think this will be my most excited mod.