Rear:
Note that I have a four-door Focus. Five-doors and wagons will use different parts and have a slightly different install procedure.
As with the front, I started by cleaning the area and applying some clear vinyl to protect the paint that will be under the mudflap.
This is the hardware included-with a sedan, the parts labeled 'G' are not used.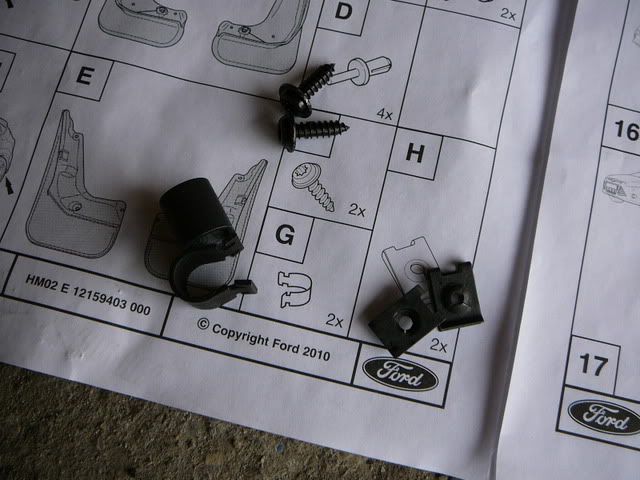 You will note a small hole in the wheel well liner-the small clips labeled 'H' cover these. One on each side, pressed into place. Also note in the picture below, the screw in the lower left. Each side has two of these, which first have to be removed and then put back in once the mudflap is on. They require a T30-sized Torx bit.
Once the two aforementioned screws are in, a final screw (Included, 'F') attaches to the metal clip already put in place. With the three screws in, the rear mudflap is in place. Repeat for the other side.
At this point, clean up and call it a day. Your Focus has mudflaps now.