Removing a broken bolt.
Working time needed: 10 minutes
Materials needed:
Drill
Screw extractor set
Proper drill bit(s)
Hammer
Patience
Note!
This was done on my 1986 Honda CB450SC Nighthawk! Obviously, it is not a car, and it will be a different situation for everyone! I figured some people might not know how to do this, so I wrote up a quick little how-to. Be sure to
take your time
and not mess up!
First, a picture of the damage.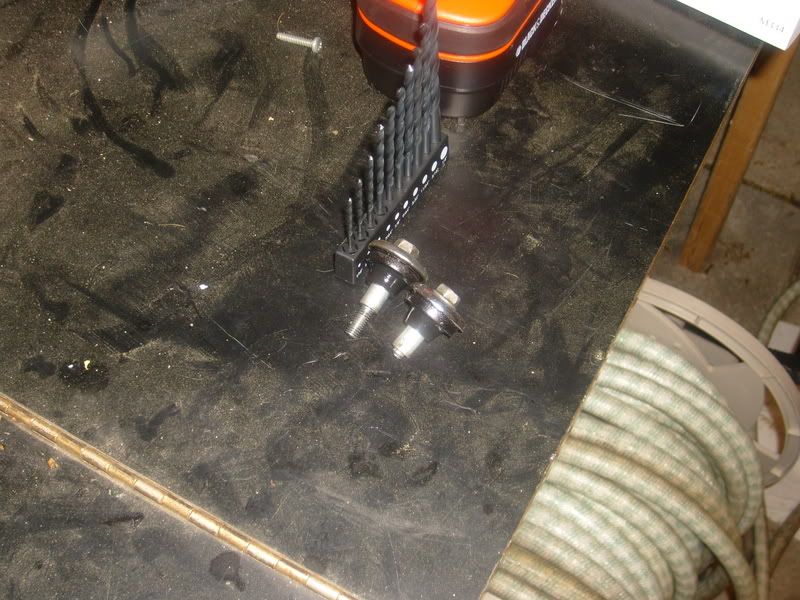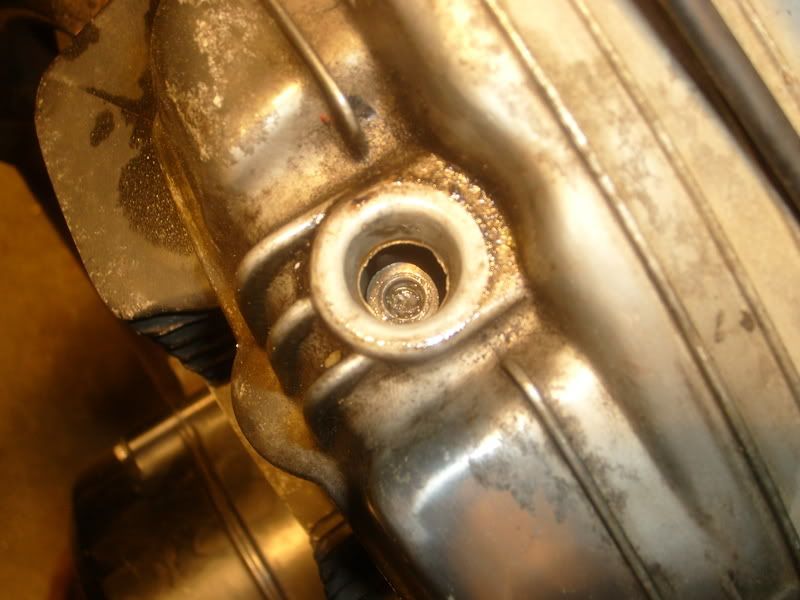 Removing the broken bolt:
Prepare your tools and lay out your workspace. This is going to take a lot of patience so you do not want to toss everything around to look for your desired tool.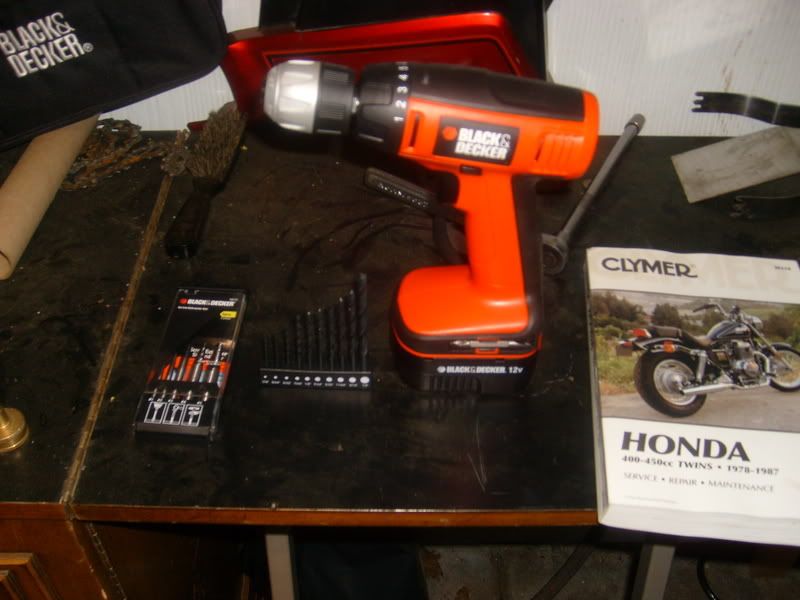 First, grab your screw extractor kit and locate the required drill bit size for the screw extractor that you need. Mine was 7/64", yours will be different.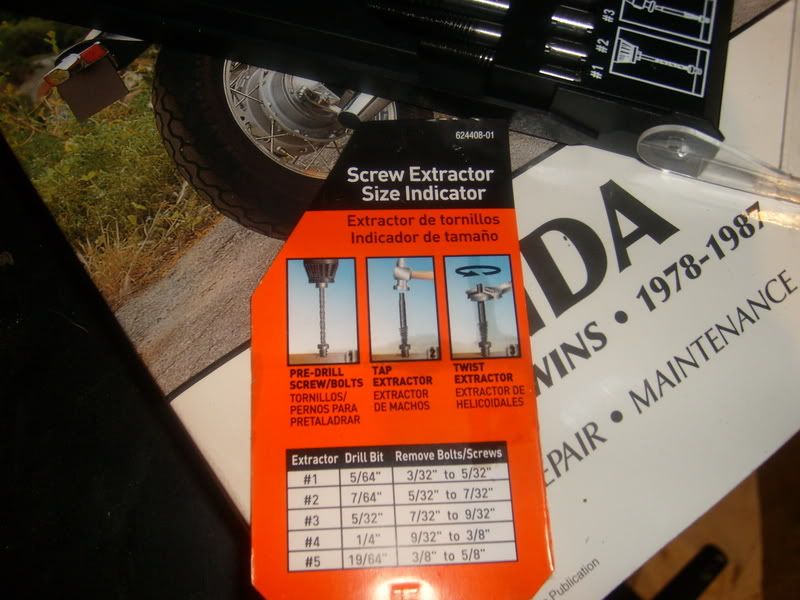 Now, put the drill bit in the chuck and start drilling
SLOWLY
. I had to do it extra slowly since I did not want any metal filings in my crankcase.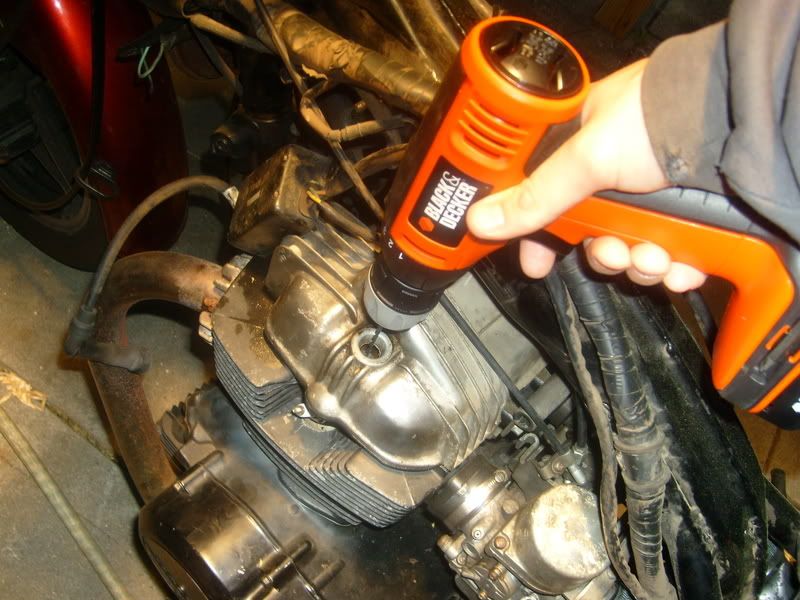 Once you get a good depth inside the broken bolt, retract the drill and locate your screw extractor set.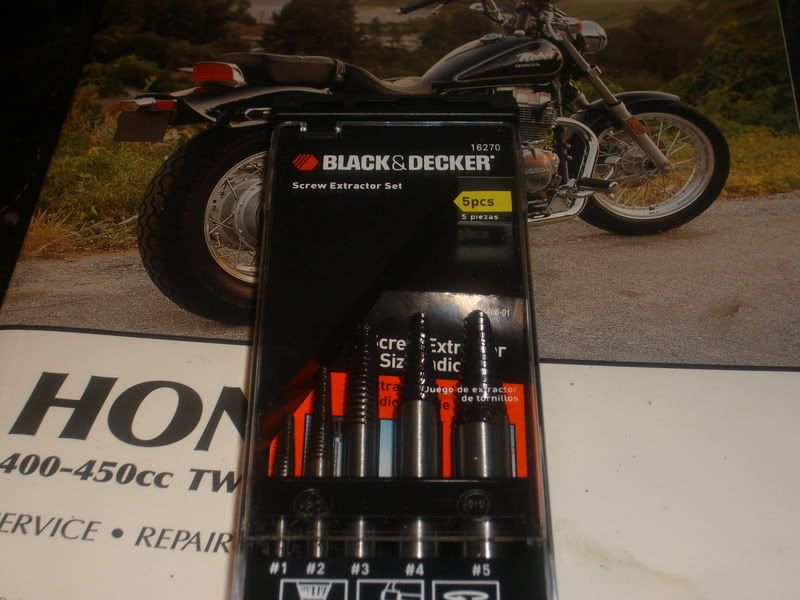 Line up the screw extractor in the hole you just drilled and begin hammering lightly, gradually hammering harder until the screw extractor becomes lodged inside the drilled hole.
Be sure not to hammer too hard!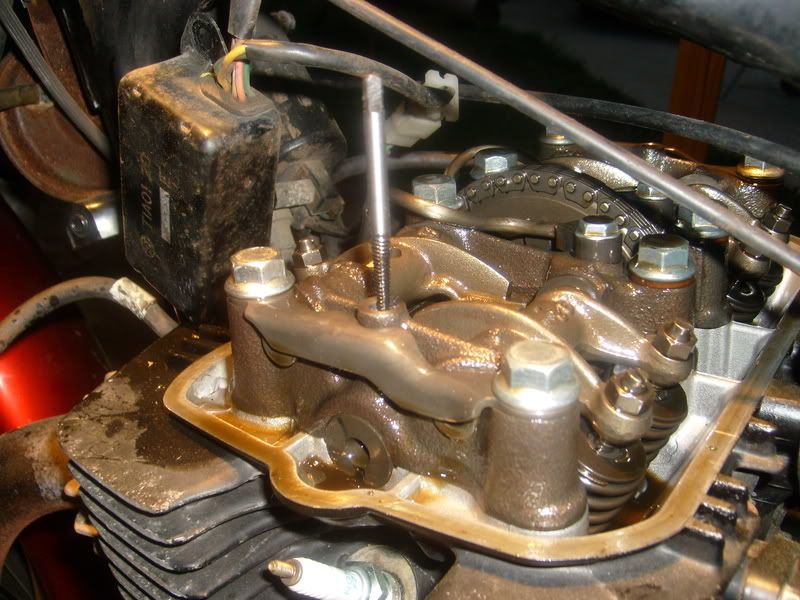 Take your wrench and start turning counter-clockwise to loosen the broken bolt.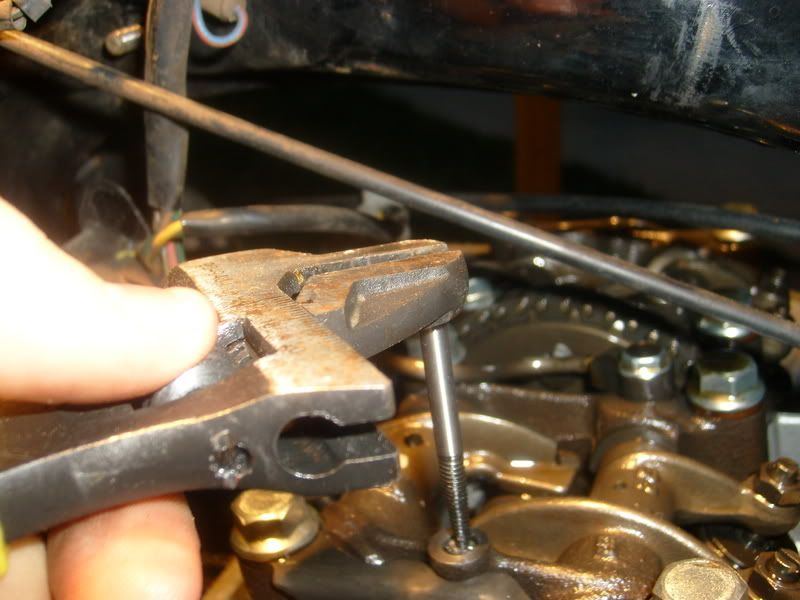 Remove the perpetrator and bask in the glory of your power tool.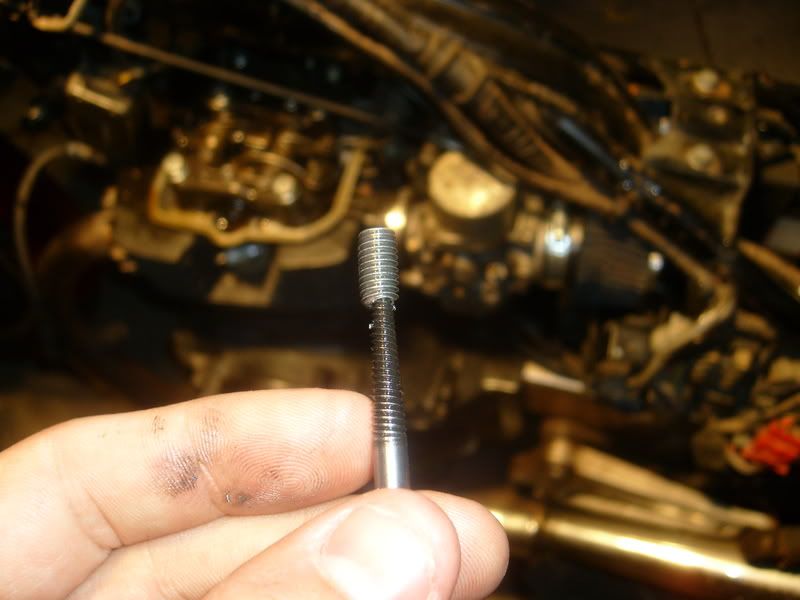 Hope you liked the how to. Any questions can be posted in this thread. Since I took the time to write this, I would appreciate some
. Thank you!
MY OTHER HOW TOs:
Painting your side mirror caps
http://www.focusfanatics.com/forum/showthread.php?t=119311
Painting your rear hatch strip
http://www.focusfanatics.com/forum/showthread.php?t=154432