Got my Volvo wheels in today.
For some reason pics make them look kinda bronzeish, they have a really nice silver and grey finish.
I needed new tires pretty bad.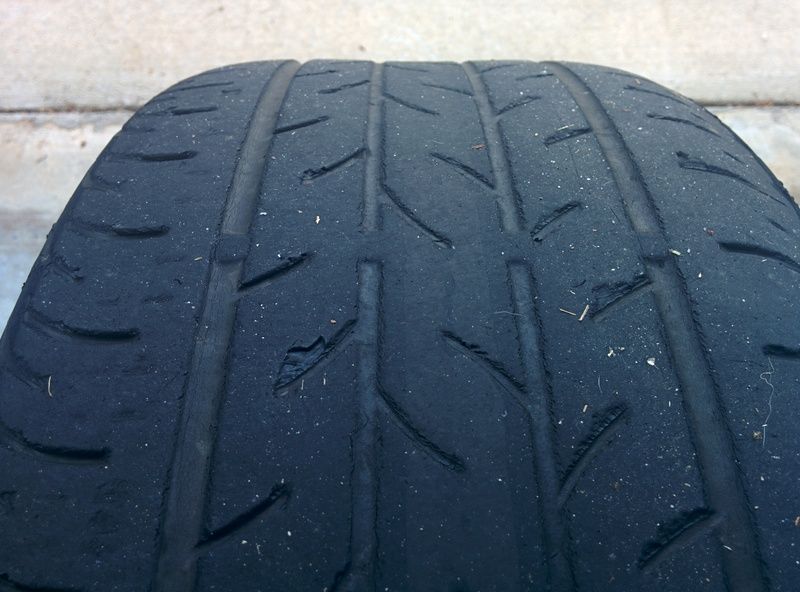 I wanted to go up to 17's from the stock 16's, but couldn't find any Ford wheels I liked. I know a few have run Volvo wheels so I figured I'd give it a shot. Found these on flebay for a decent price with great tread.
Only real issue is Volvo's use a lug bolt, instead of a lug nut, so the holes were too small for my stock lug nuts. Had to pick up some of the spline drive type tuner ones. They had Volvo in black vinyl decals on one spoke of each wheel, but it came off easy with a razor blade.
I really prefer black wheels, but I'll leave them alone for a while before I dip them.