These are my headlights from Ebay. Love the design, but the LEDs in both headlights failed 6 months in (basically simultaneously). I couldn't get them replaced because the factory in Asia doesn't make this model anymore. Apparently they're pretty rare now as I haven't seen them on ebay or aliexpress anymore. Its taken a while but I've finally started upgrading/repairing them...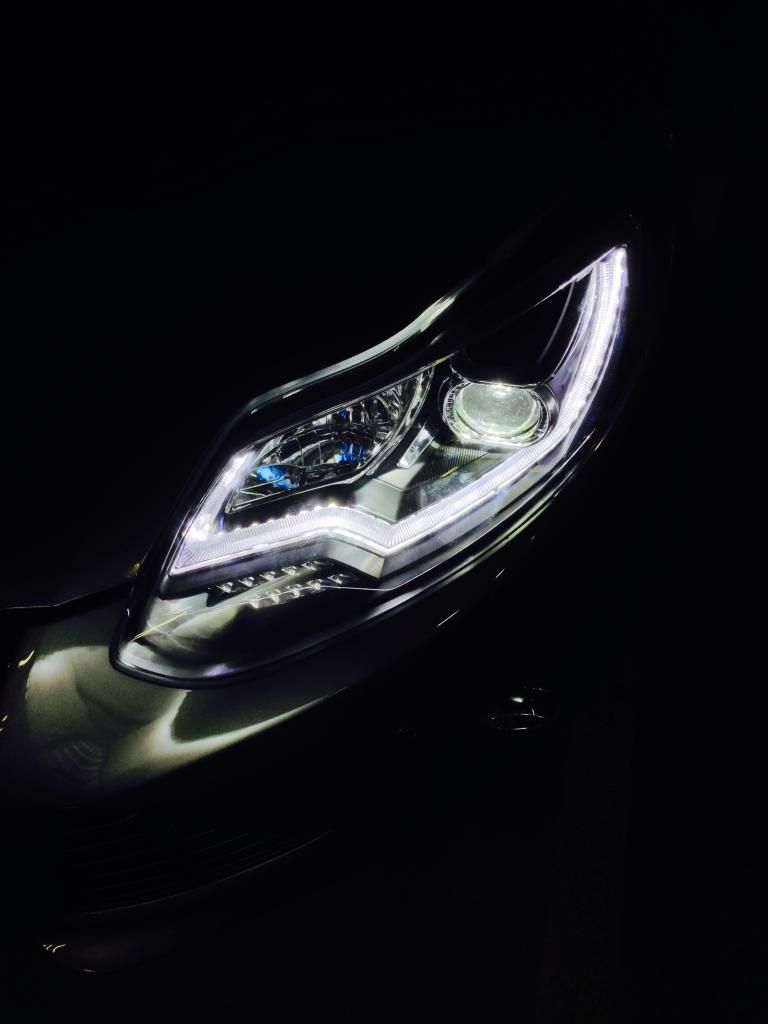 Got a pair of Morimoto XSB LED strips from The Retrofit Source, that also have the switchback functionality.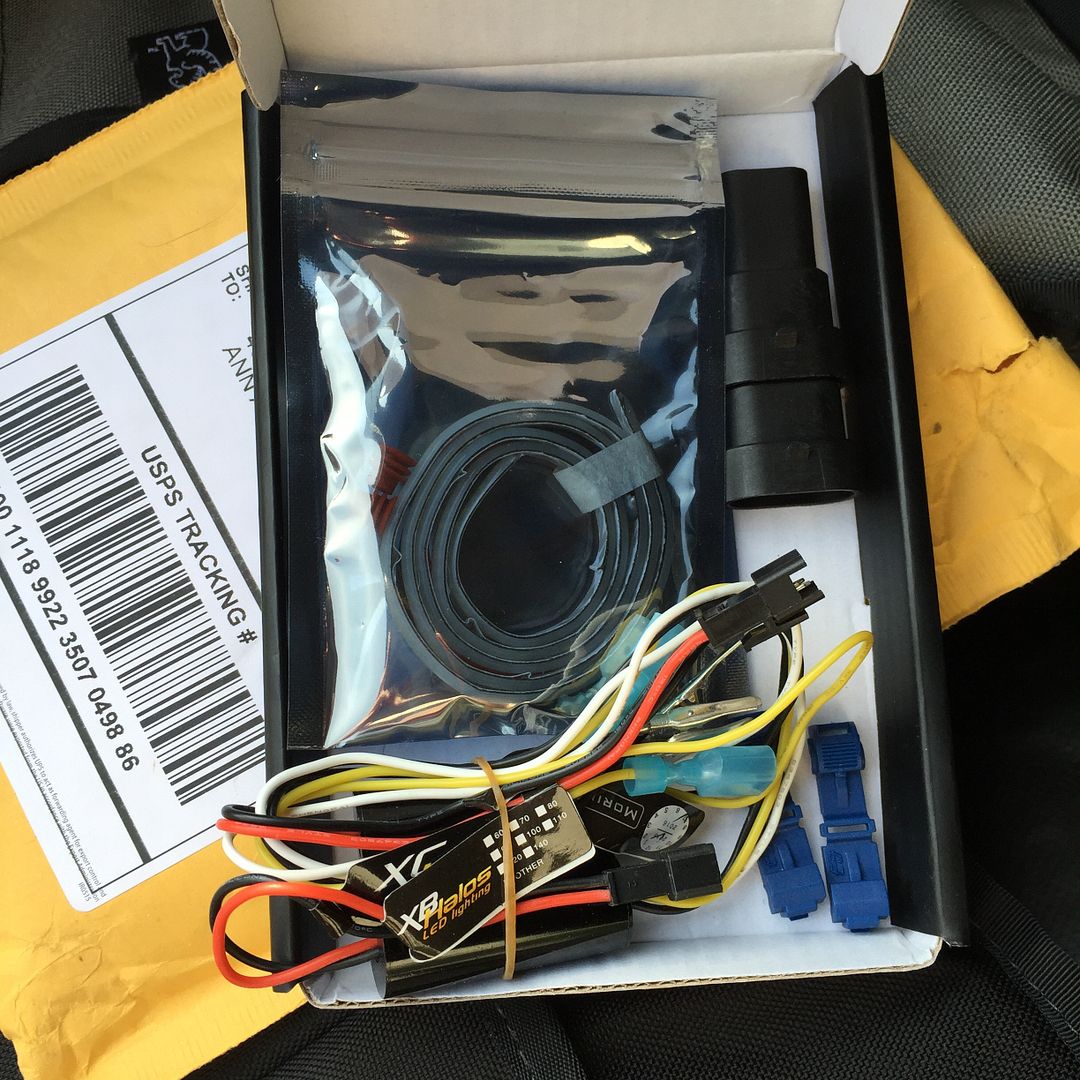 They work really nice, the package comes with everything you need to wire it up. Tho I will say they are a lot skinnier than expected and do not flex side to side. Like a roll of tape, its very flexible rolling and folding on its self.
I removed the lens with a heat gun since I didn't have access to an oven that would fit the headlights. I was also concerned placing the lesser quality headlights in the oven. The heat gun worked fine, but I guess it was more work than the oven.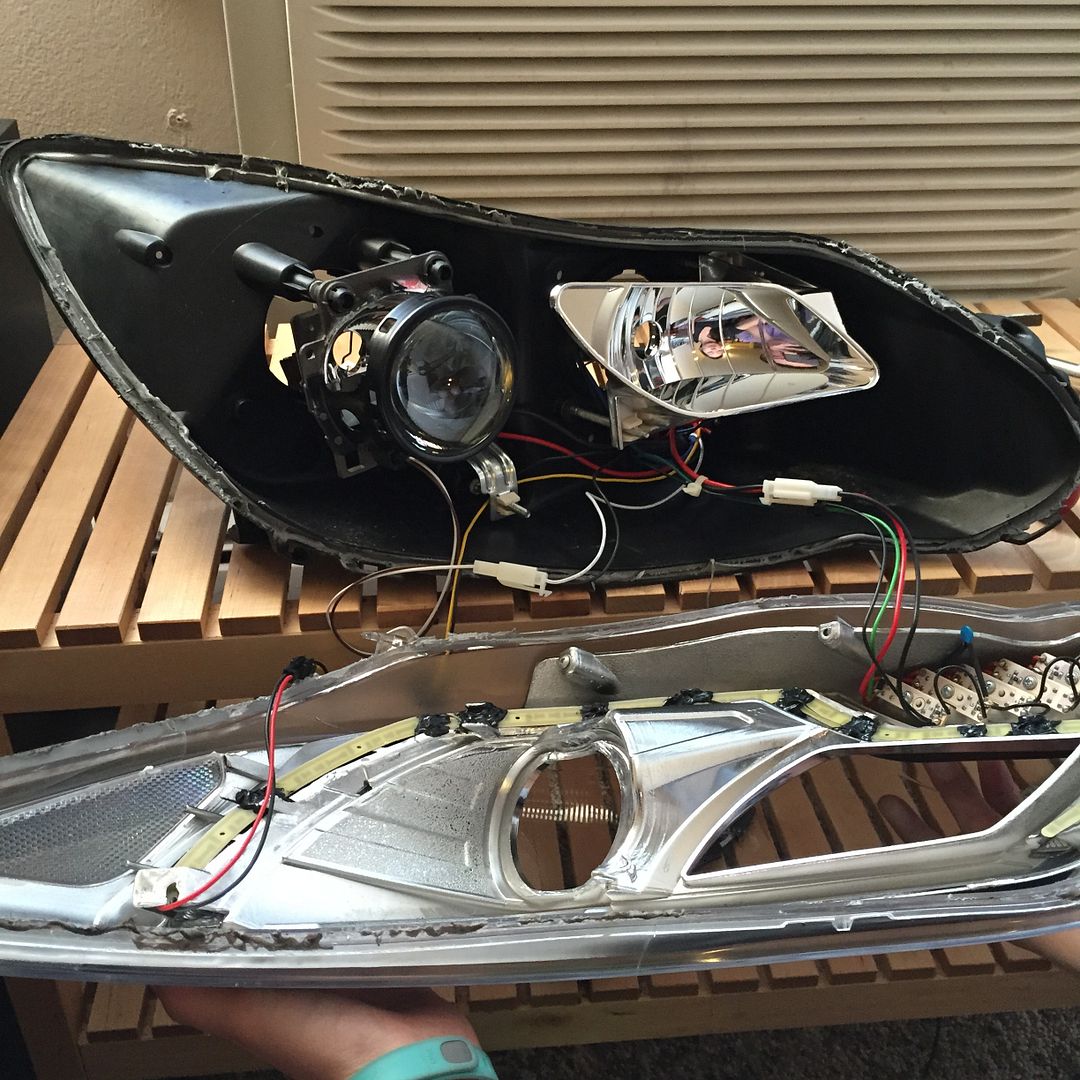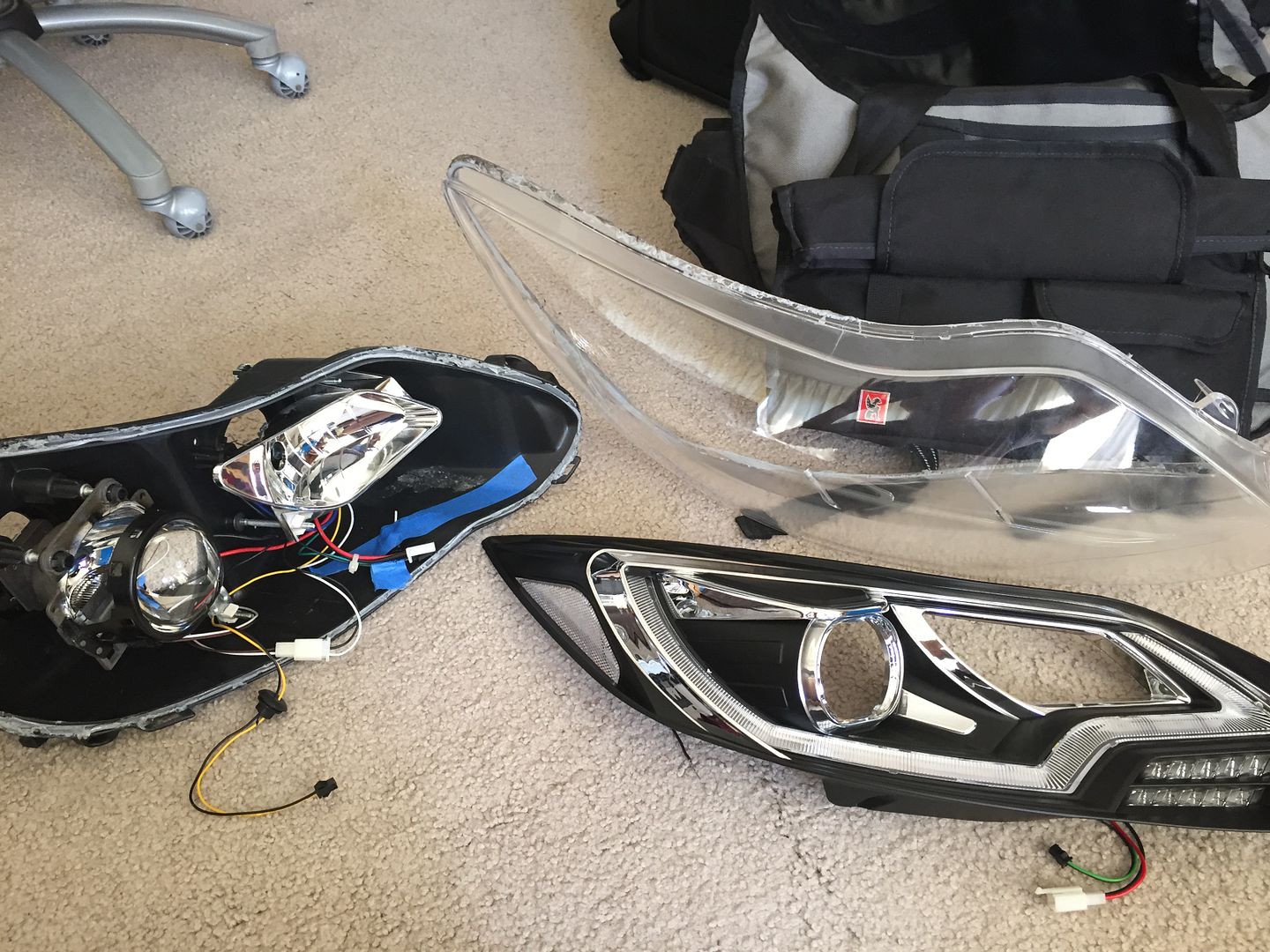 Removed the LED strip/board from the housing.
After extensive testing I confirmed that it was the LED strip itself that was broken and not the fuse, harness, or housing. It looks like there is some rust? near the strip and also the turn signal board, but either way the original LEDs would not light up when being connected to a power source.
Due to the lack of side to side flexibility of the new XSB LED strips, I had to attach them on the ledge facing "up" versus how the original LEDs were positioned (outward). I put back the original LEDs back in the "LED channel" so that hopefully more light would be reflected outwards. Here are the initial results: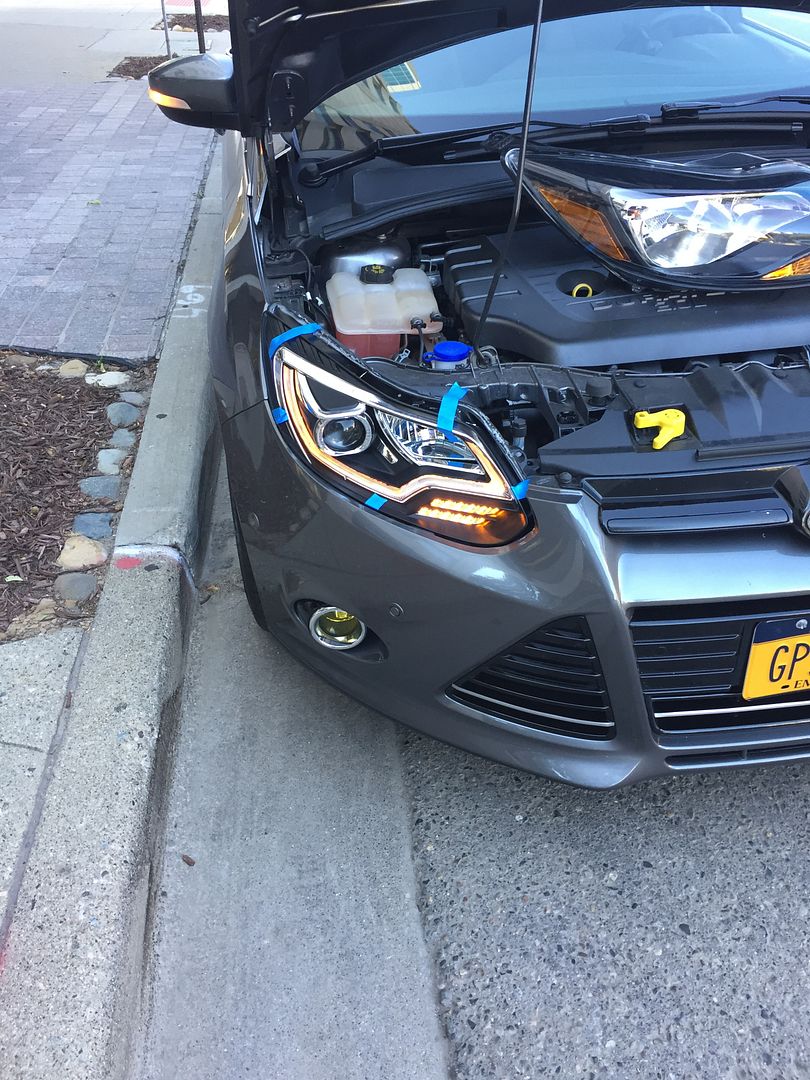 Video of the switchback functionality:
http://vid48.photobucket.com/albums/...psrjy2pxuj.mp4
Does anyone have any recommendations/improvements/preventative maintenance I should do before I seal them up again?