There has been a lot of discussion about this topic on forums so I thought I'd add a short post explaining the process and changes.
Today at work my car was updated to have the new 2013 Job 2 instrument panel cluster (IPC) display. It has a few updates over the old layout and can be added to older Mk3s.
2012s and Job 1 2013s had the original version, which featured four screens within each trip menu (Distance driven, time driven, miles to empty, and economy). The new version's prominent change is a fifth screen which shows information from the other four together at the same time.
For those who may wonder about being able to add this to older Mk3s, mine is the earliest version; a Job 1 from 2012. It accepted the update just fine and everything works perfectly.
This update is part of a TSB issued to fix potential issues some owners have noted with their displays. It is
TSB 13-06-27
.
New features:
-Additional fifth screen within each Trip menu, which shows the four other screens' information in a four-quadrant setup
-Odometer can be switched between miles and kilometers
-Resetting the screens is slightly faster
-All screens can be reset at once if done from the four-quadrant screen
-"Engine On" warning added, for if the car is running and driver's door is open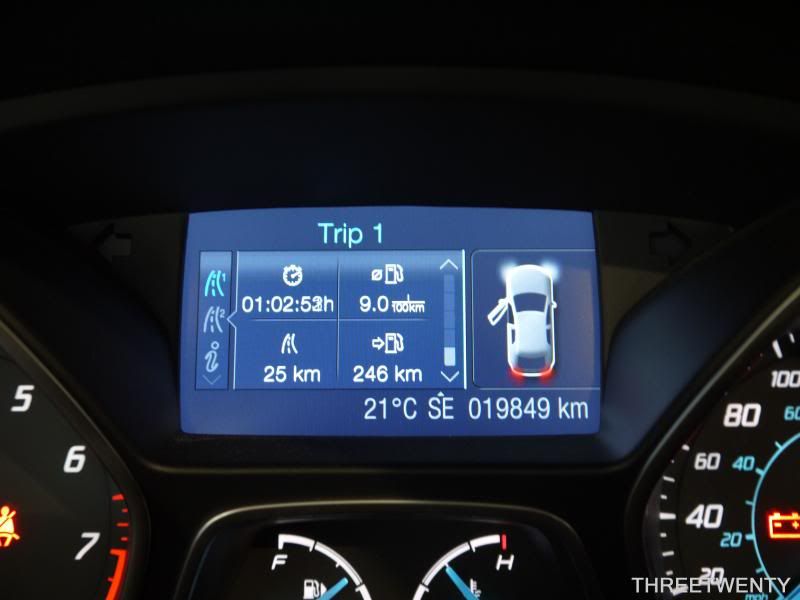 (The time display reads fine. The jumbled number is because I took the picture just as the second changed)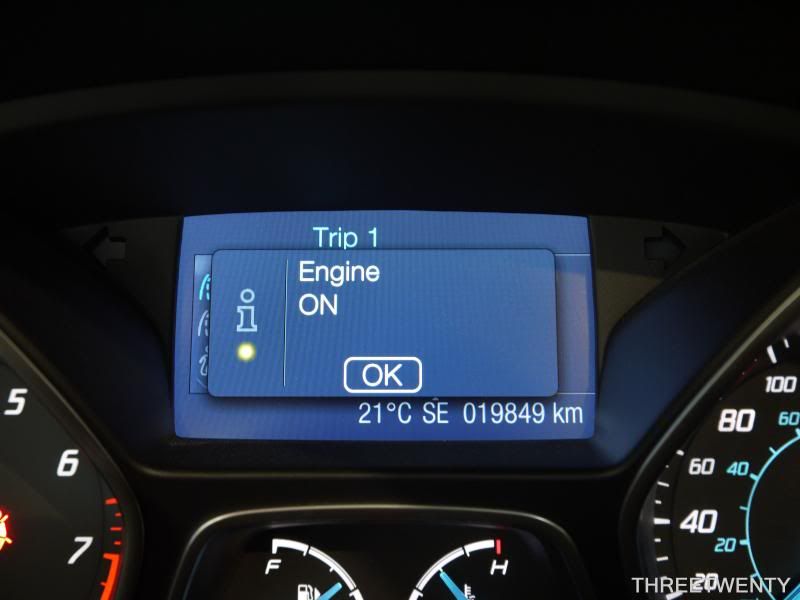 I can't speak for all dealerships, so you will have to contact yours regarding getting this applied to your vehicle. It is possibile to do so as seen here, but if you are not experiencing problems with your displays then your dealer could charge for this as it wouldn't be a warrantied repair.