My Focus came with factory ambient lighting so I actually did this on my girlfriends Escort. It should be universal with any vehicle though. It is also a "MINI How To" because I did not take a lot of pictures, but feel free to ask any questions.
This probably only costs about $20 - $25 unless you don't have other stuff like a soldering iron/heat shrink tubing, etc.
Things you will need:
High Power RGB LED Flexible Light Strip
(You can cut this every 3 LED's so you can actually get five segments from this)
MCBRF-RGB4 Mini RGB Controller with RF Remote
(This controls the colors/brightness of the strips)
Universal 12V Vehicle Cigarette Lighter Power Adapter
(To get power. I actually cut off the cigarette end and hard wired with an add a fuse to something that was hot with ignition)
RGB-4Wire Four Conductor RGB Wire
(Extra wire, I ordered 10ft, which was plenty)
Basically, you just cut the strip into how many segments you want. You will then have to solder leads to the strips you cut. I ended up doing just 3 segments. Then splice all the segments into the RGB controller. Run the controller to a power source. The strips have 3M tape on them so just stick them somewhere where you want. I did under passenger/driver footwell and I put one in her console storage below the radio.
If you do not want to solder, you could just buy multiple strips pre wired, but then the price starts to go up obviously.
Here is one of the segments before I solder on the leads: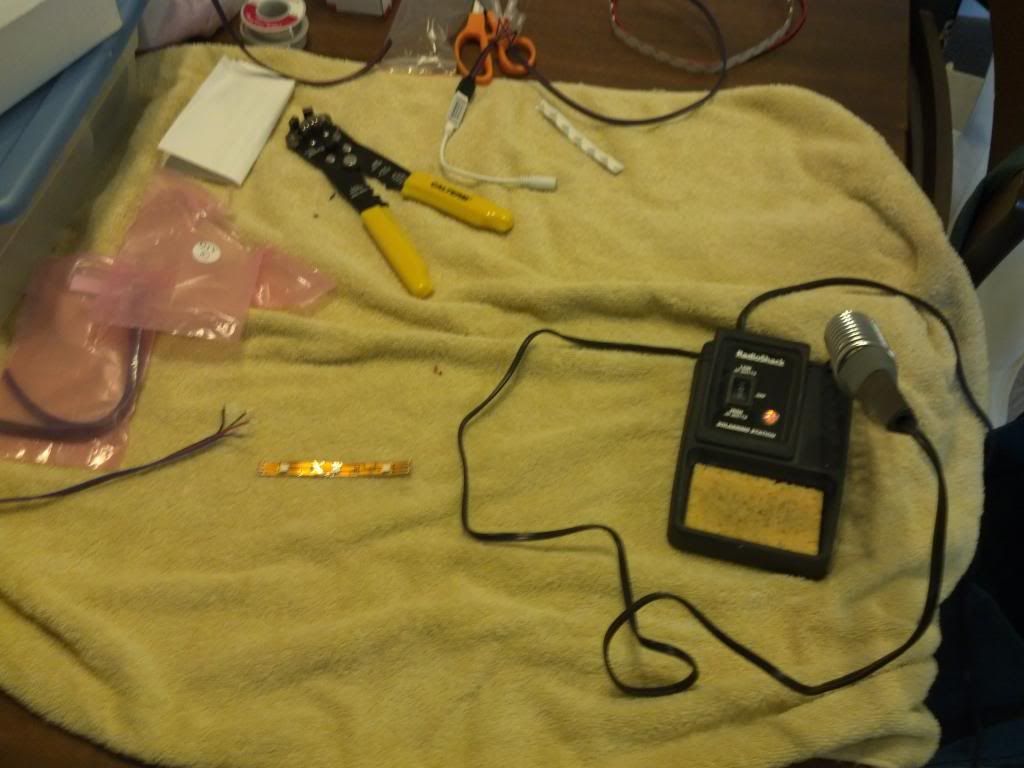 Here are two segments built. After I soldered the leads on, I coated the solder points with hot glue to help protect them and isolate them from shorts, then used heat shrink tubing on them.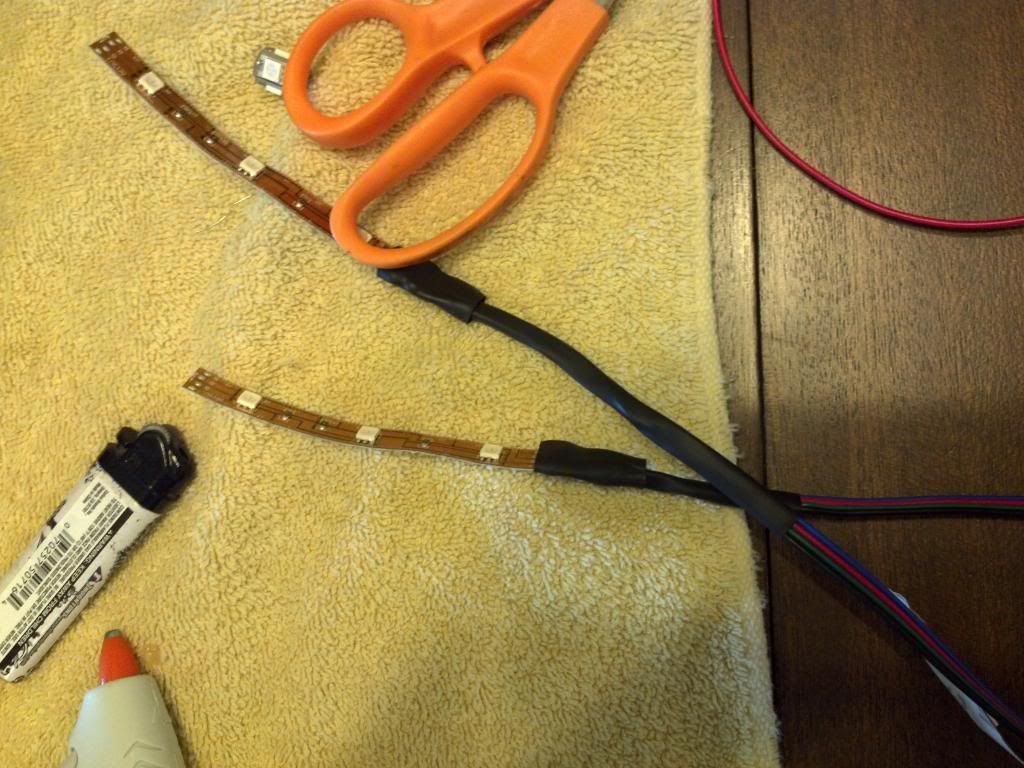 Here are two shots after I wired them to the controller to test them:
And finally, a video of them installed: