The idea:
I have been in contact with Adam of revlimiter.net. He has the ability to produce custom gauges for Miatas. Recently, I saw a new version he designed and fitted: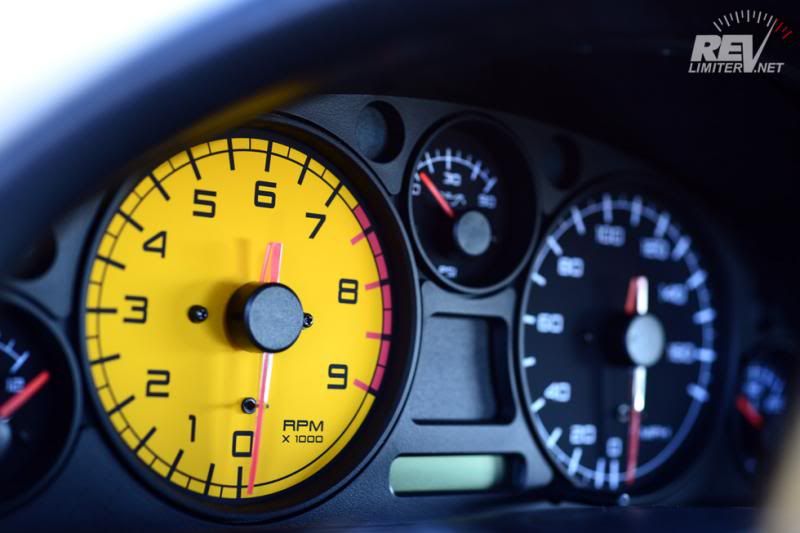 I very much would like a yellow tachometer in my gauge cluster and Adam says he would be willing to see if it could be done. Unfortunately I cannot remove my cluster for testing as I need my Focus in running condition every day. That said, we thought we would reach out to Focusfanatics and see if someone else could spare a cluster, or if we could find another way to get one to Adam for testing and design.
The (hopeful) outcome:
If there is a way to replace gauge faces like with the Miatas, this would provide us the chance to have essentially any design and colour scheme we want, it would not just be limited to a yellow tach. The key is getting one to Adam so that he can take a look. For the meantime though he would like to focus on one design only, and in this case we're using the above as the sample as it was the one that caught my eye.
So what do you think?:
Who else would be interested in the option of new gauge faces for Mk3s? Please reply here and let us know! I will be sending a link to Adam so that he can see what you have to say.
-Bill
EDIT: April 10th
More info from Adam about the group buy:
-Five orders maximum. So far I am in, meaning we can have up to four more. This is to allow fitting in a small run of Focus gauges alongside his regularly-produced Miata pieces, which keep him busy.
-All gauges in the set would be identical. They would be full replacements, with a yellow tach and a new design by Adam.
-Expected cost should be around $200 USD for each set. These are high quality gauges and are filled with detail.