i finally got mine set up. took some experimentation.
i did get the Pro Clip left-of-stack mount that i talked about earlier. you'll see that in the pics. i didn't want to use a Pro Clip holder or swivel because i didn't want it to stick out that far.
then i found the thinnest and narrowest phone holder i could find -
this one from Arkon
:
i didn't care about the visor clip, i just found the cheapest arkon holder i could find because i'd be hacking on the thing anyway. it holds the phone in those 4 adjustable pegs and there's a spring-loaded mechanism that slides down and holds the phone.
here it is with the old mounting stuff on the back cut off:
i also drilled some holes for zip-ties, i'll explain that in a bit.
kinda ugly, but nobody is ever going to see the back of it, because it will sit flush on the Pro Clip mount: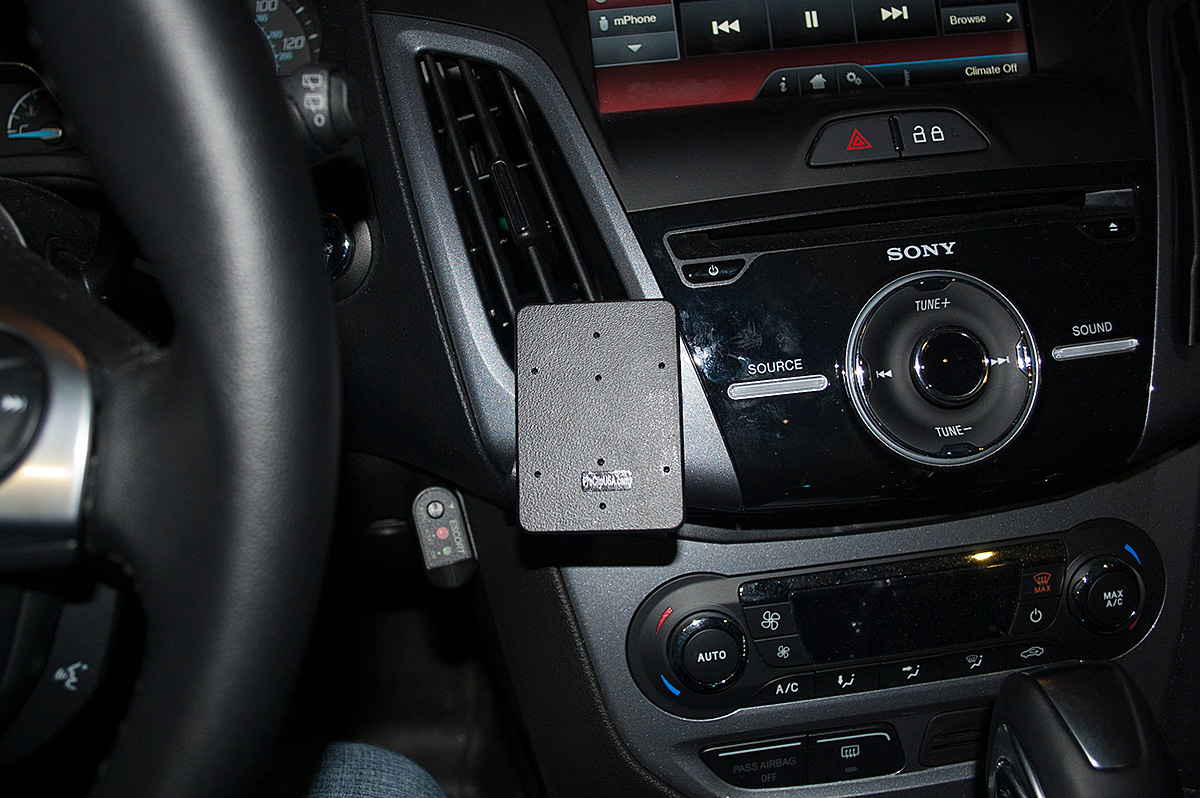 and i attached it with those zip ties. you can see them sticking out on the left here before i trimmed them:
from the side, you can see how thin it is with the zip ties tightened. the bottom two are spaced so that one goes above and one goes below the little standoff that holds the Pro Clip Mount plate to the dash clip. that keeps the whole thing from sliding up or down: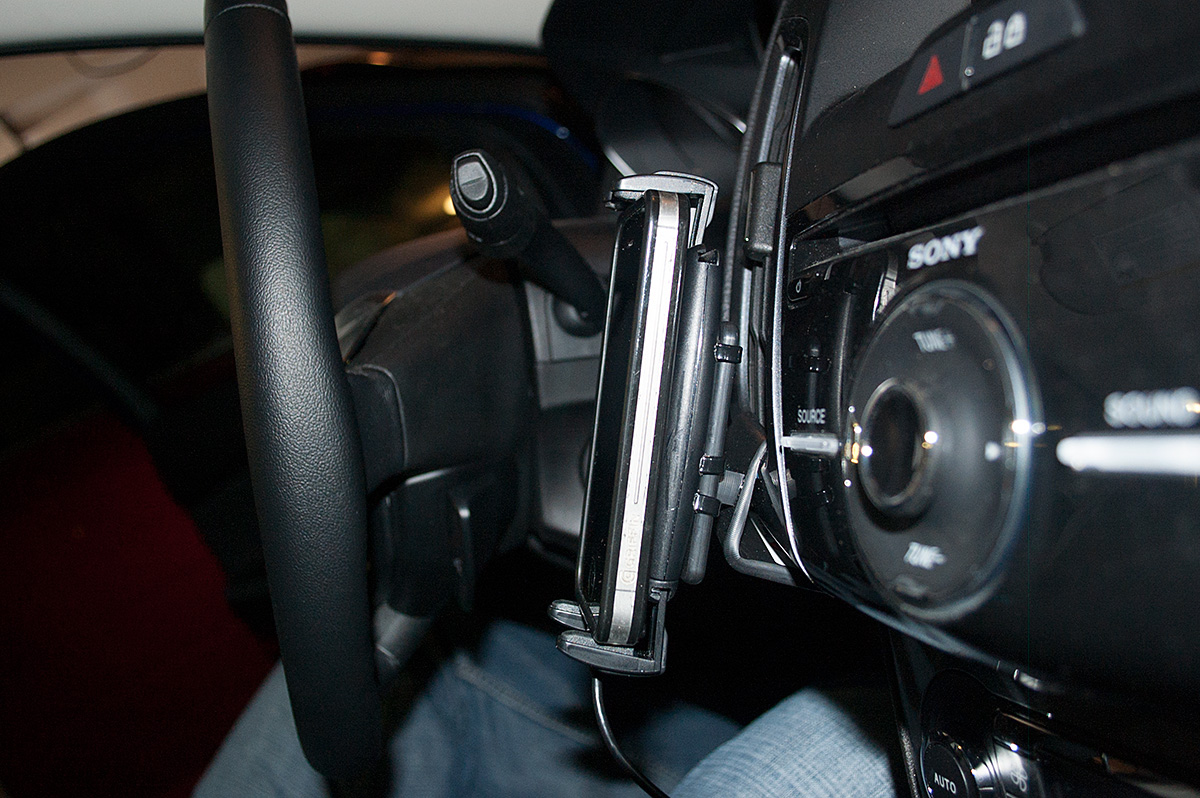 overall, it's in a good place:
i have Navigation in the big screen so i use my phone for Waze or Trapster, or just to have it in a more convenient location where it won't slip down next to the seat or fall on the floor (or occupy a cupholder).
potential gotchas -
if you don't like the angle, you can't change it. maybe test-fit and you could leave some of that mounting material on the back so that the holder rests on an angle to the Pro Clip mount. or shove something back there when you ziptie it?
the top zip-tie interferes with the spring-loaded sliding mechanism at a certain point. to put my iPhone 4 in, it never stretches open to that point. when i get my 5s i will test it again, i may have to use a thinner zip-tie.
if you have the heat blowing out the dash, you should probably close that air vent, or aim it up really high.
finally - polarized sunglasses. they can make it tough to see the iPhone screen. not a lot of ways to mitigate that heh.