i haven't been able to find a lot of models or die-cast of the MK3, was wondering if anyone else has better luck or info. (my kids really want a matchbox version of my new focus :) )
there are a few ST die-cast on the market, in a couple different colors. i've only been able to find ONE MK3 non-ST: Minichamps makes a 1:43 scale that looks exactly like a Titanium with handling package (5-spoke 18" wheels)
here at minichamps site
their website shows it only in silver (and likewise i've only been able to find it for sale in silver).
BUT - i found a car, shipped directly from China. looked very much like the Minichamps one but it had no manufacturer info. so i bought it - it's Ruby Red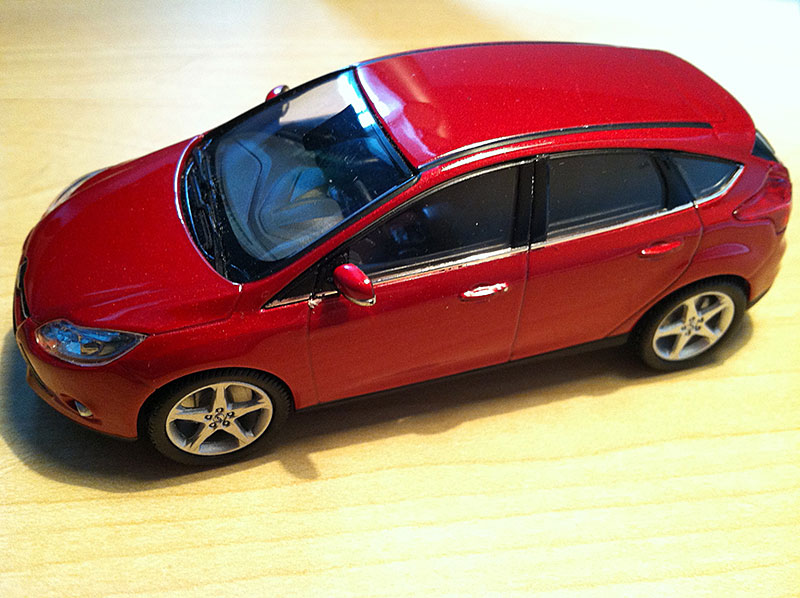 and sure enough, it's a Minichamps.
now keeping an eye out for a Performance Blue one!