Here is my Yakima Roof Rack on my 2012. They are the Q towers. Q5 clips up front and Q83 clips in back. But unlike most I have the 48" bars on mine so that there is 0 overhang. the bars just fit and I love it. I mostly use it for my 29er bike. 29er is one of the largest MT bikes you can get adn it fits perfectly fine on the rack.
Assessories:
2 Copperheads
Older Gen Powderhound
Fairing
*Before fairing and powderhound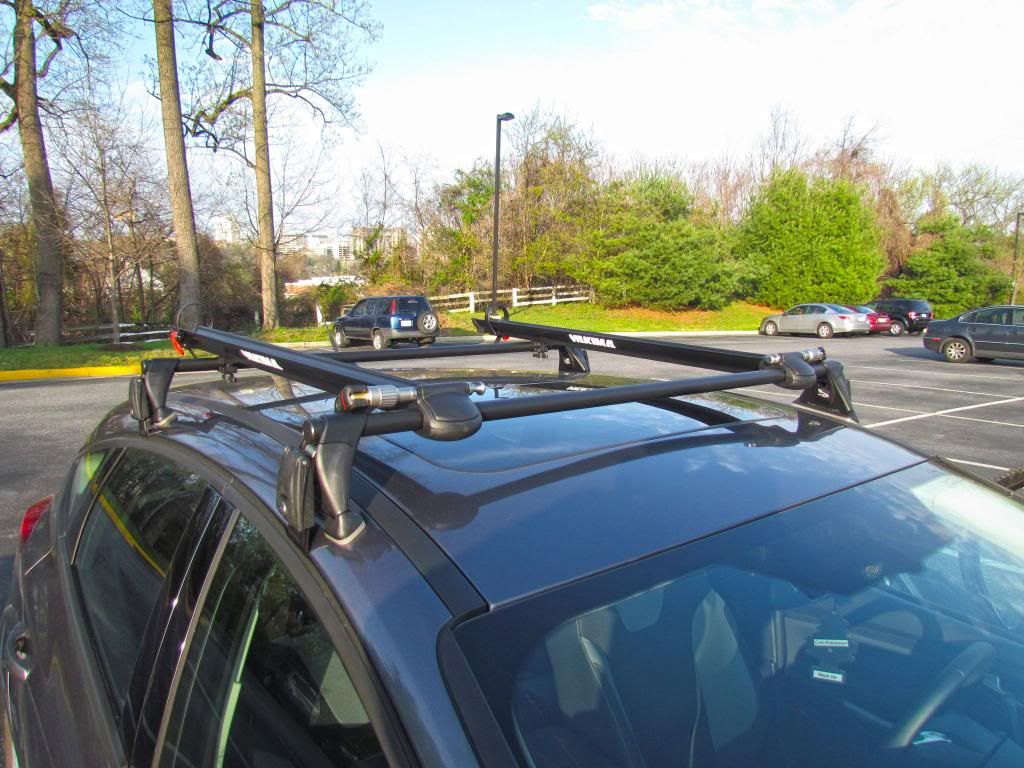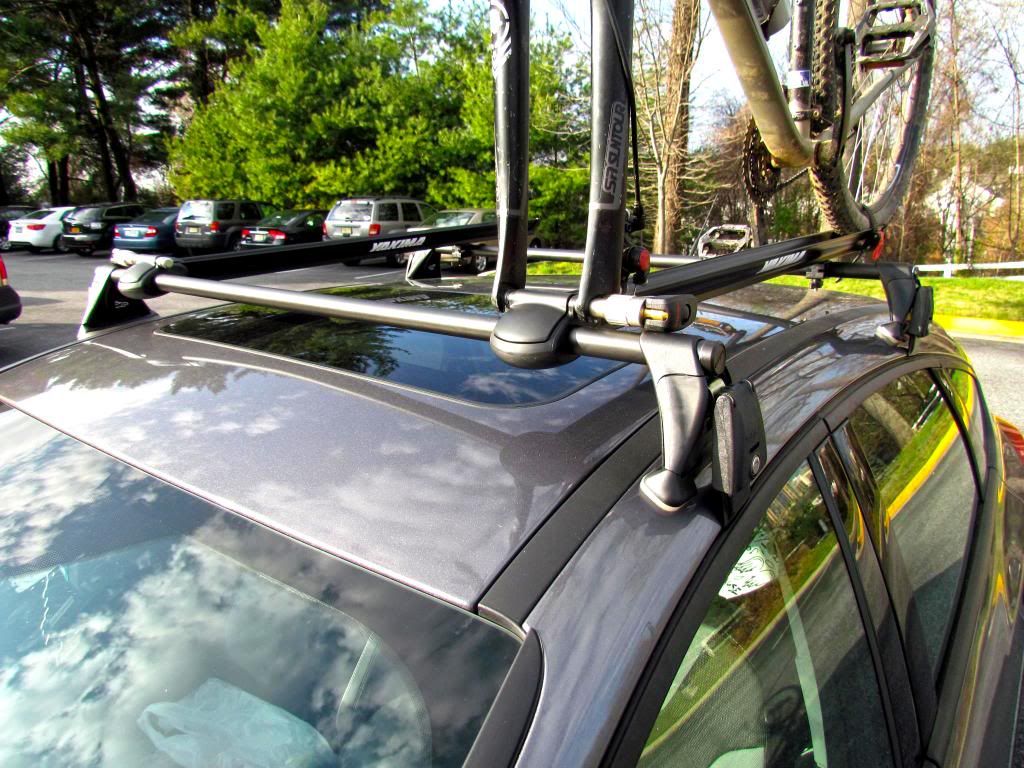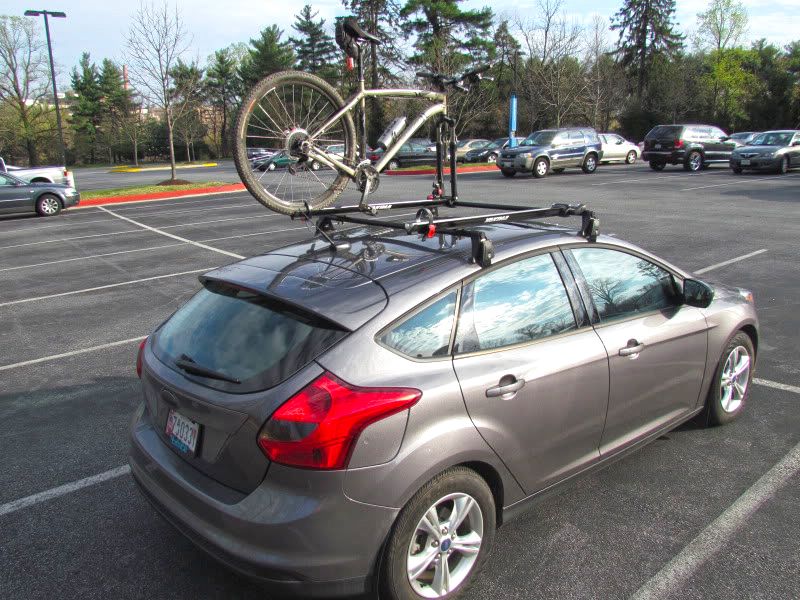 *hatch clearance for 29er bike
*sunroof clearance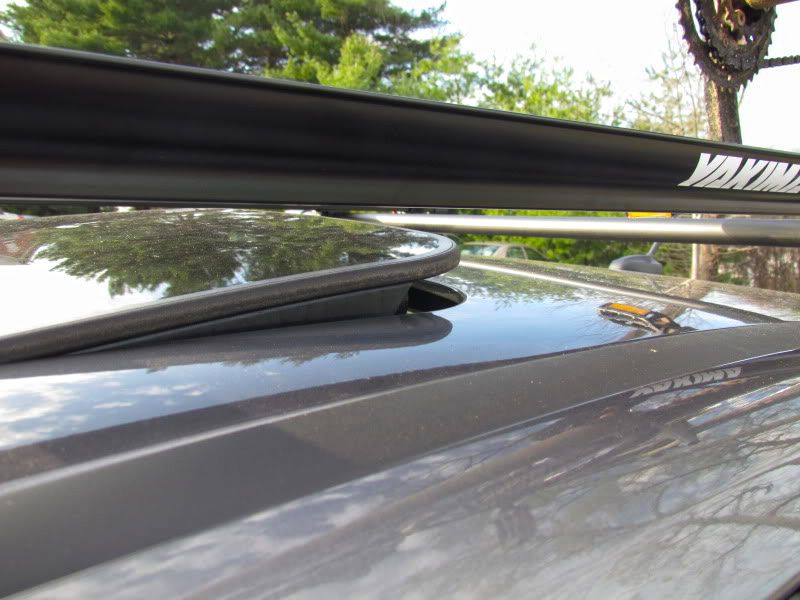 Here it is with Fairing and Powderhound
Dont mind the UGLY Woofound sticker, it is the company I work for and I have redesigned the logo(see below), I just havn't changed the decal yet.
Anyways back to the roof
For better MPG I lower the powderhound when im not using it for my skateboards
And for us nerds out there, some Adventure Time love. Also removing the "Hellastock" sticker. Its not as funny as i thought it would be.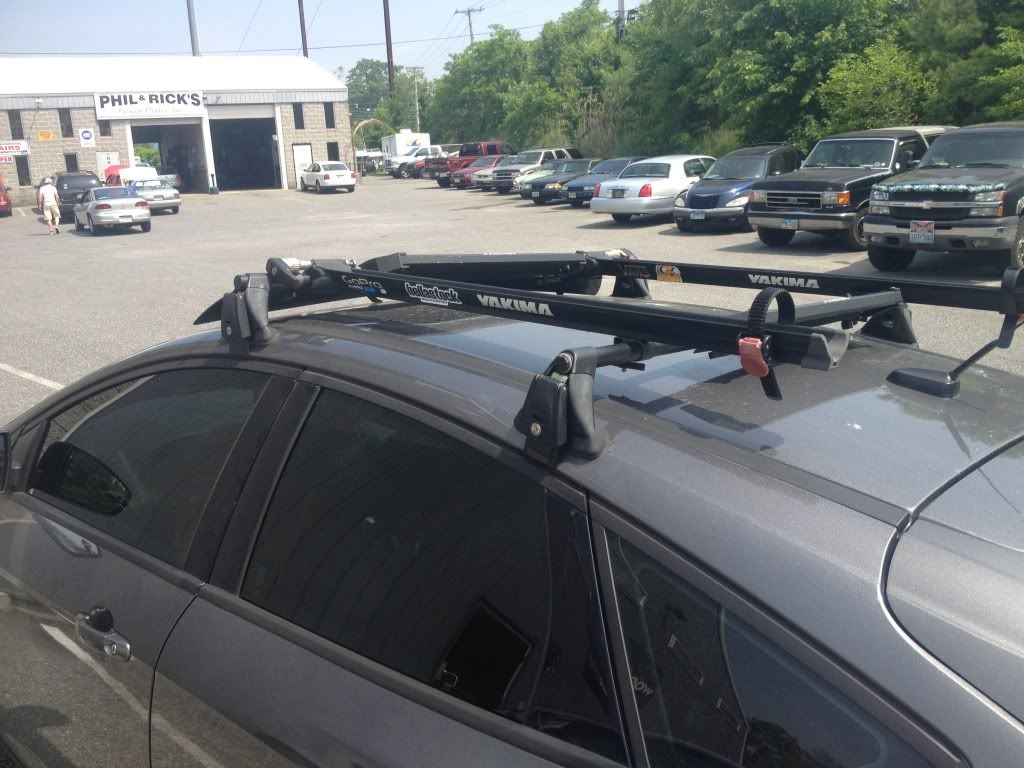 There is some slight Fade on the Q towers, but I have had the rack on here for a little more than a year and a half with no maintenance to the rack. Sorry the car is filthy as f*@k. It rained all weekend here in Baltimore and havn't been able to wash her yet