So, I have three small annoyances with my MyFord radio and I will explain them below:
First, why do we need to see the Sirius/FM logos all the time? All it does is take up valuable screen real estate. I am tired of having to scroll through the info button to find the name of a song. The display already says SAT>SAT1 at the top, that should be good enough.
Secondly, why does the 'OK" button just bring up the preset radio stations? I think it should be reprogrammed to bring up the info button, as why do we need 5 buttons to bring up the same menu on the steerig wheel, yet not a single steering wheel button to bring up the info screen.
Lastly, why is there no direct "Pause" button? Look at this photo below, there is always an unused button, I done know why they cant just add a pause short cut to the button mapping.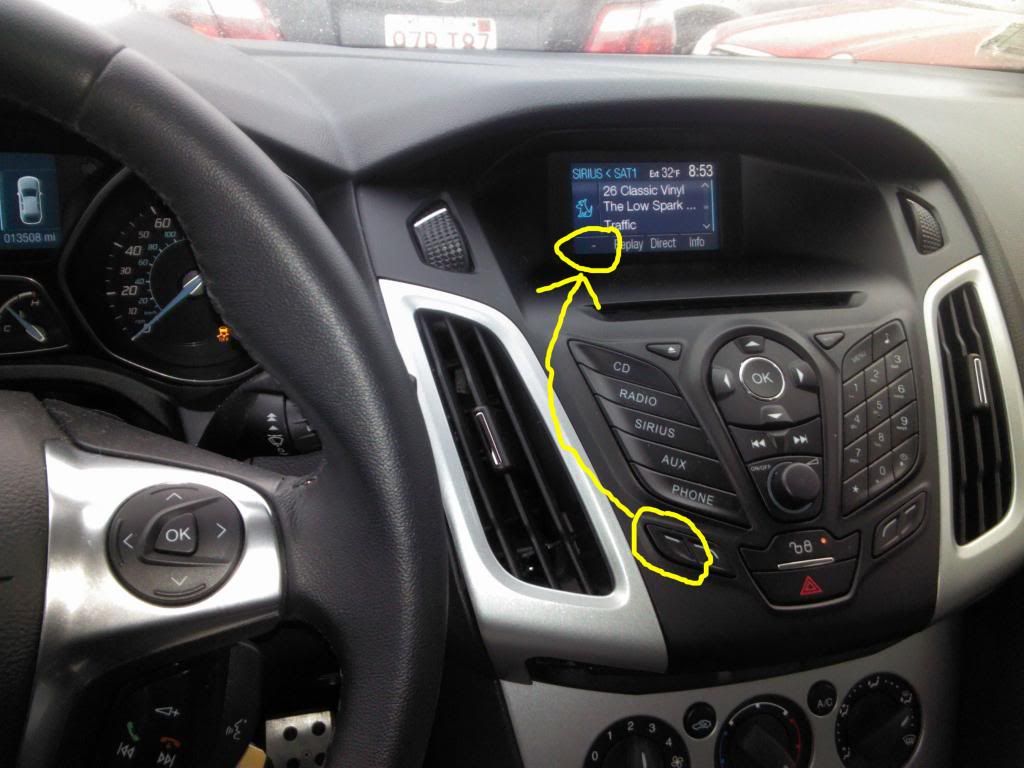 These seem like very simple programming changes, no physical button changes, not sure why it cant be part of a future update.