I just tinted my tails and the experience of taking them off the sedan was a pain. My brother and I being in for the holidays at my parents got bored. Figured I would share some pics. Please excuse the mess of my parents barn.
Have to first remove the little plastic door inside the trunk. Has 3 hook tabs...you can feel one with your finger to unhook it and then give a firm pull.(Ignore my patch storage closet...trunk)
Once you remove the little door there are 2 plastic wingnuts and a clip that holds the light in place. Don't drop those =)
Once those are removed pull firmly on the light.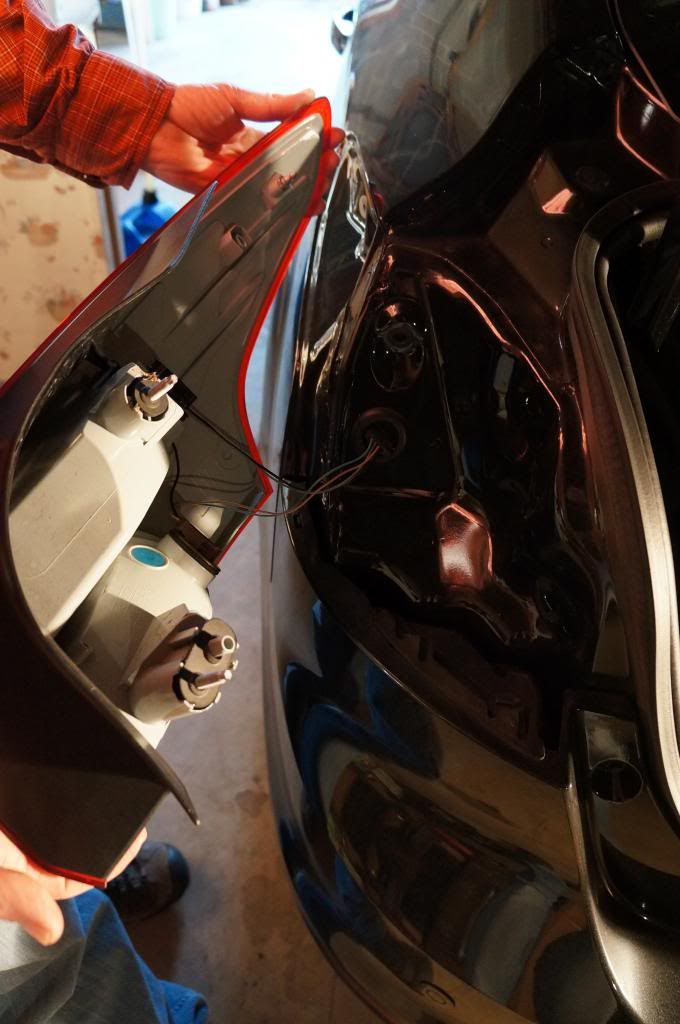 We took the lights out of the housing...not sure this was the best idea but if not I am sure someone will chime in.
Pulled the lid down to take a pic and was like "doh I forgot these".
This meant we had to remove the trunk liner which had 9 plastic screws.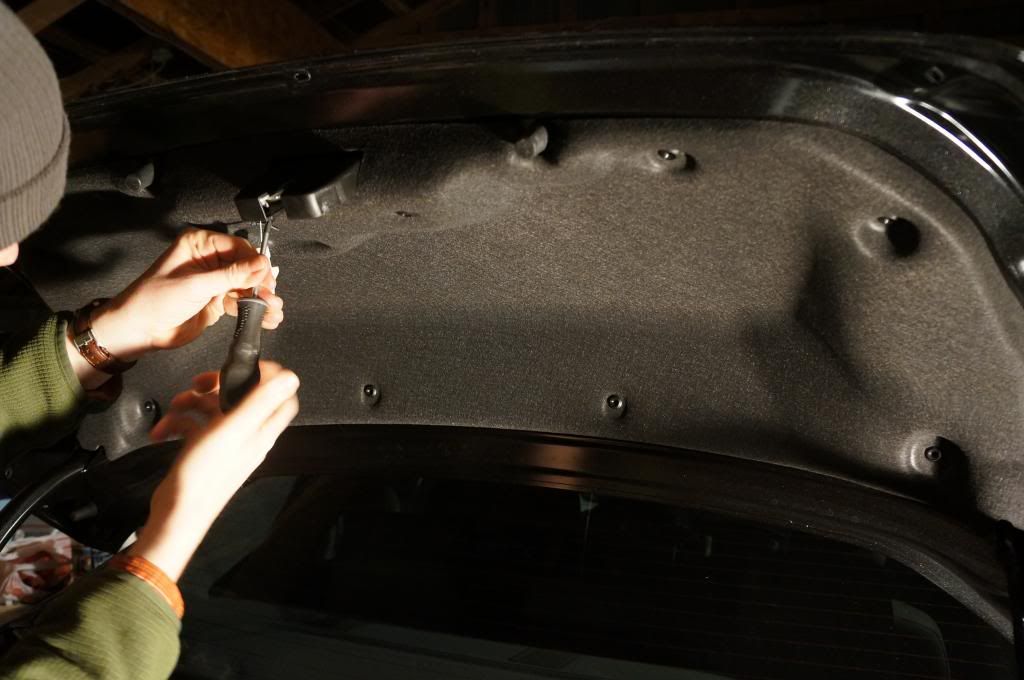 But once you remove the screws you have to remove the clips that the screws were in. These guys.
Then had to thread the trunk release through.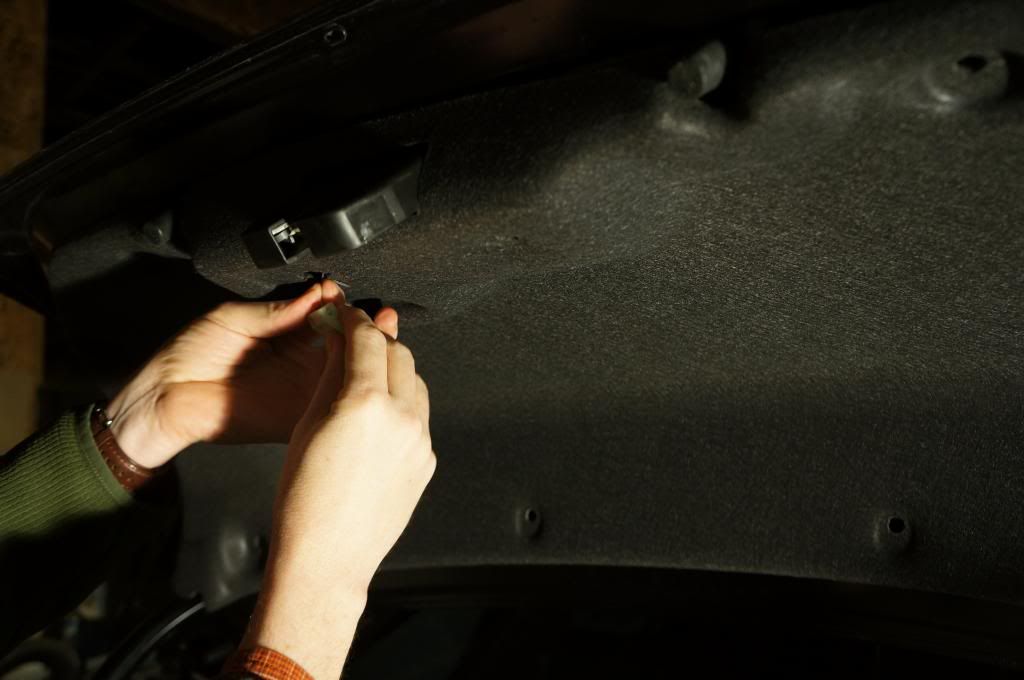 Then removed the liner.
The light was secured to the trunk lid with 1 plastic wingnut and 2 clips. The plastic wingnut can be seen near the bottom left of the pic...it is black and near the end of the wire.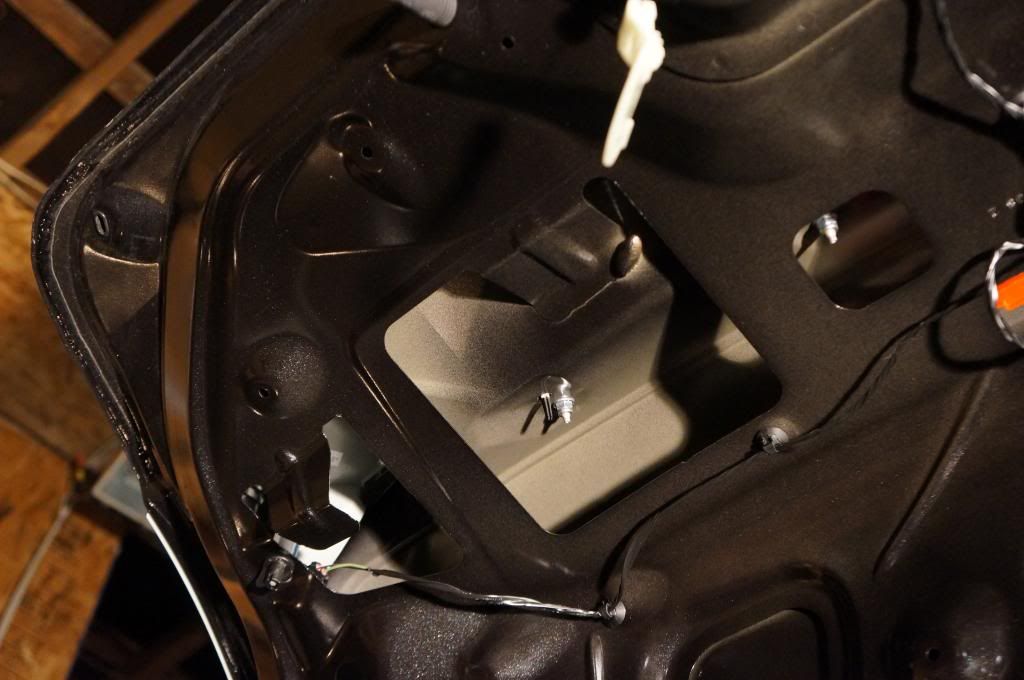 Pull firmly out, you will hear the clips pop out but they should be fine.
If you take the light out of the housing instead of simply unplugging it then make sure you don't lose the little blue o-ring...same goes for the larger light sections except the o-rings are black.
Then I tapped them off in order to paint them.
Overall I learned a lot but I did a really poor job painting the tails. Since I didn't do the job right the first time now I have to do it all over again. I think we had ambient temp probs since the outside temp was like 38 degrees Fahrenheit. We used VHT Nite-Shades and it went on pretty bad. Next time I will do it when it is warmer or use my garage while running the heat in there.I wanted them to be similar to Misfire's but I did a poor job and to top it off I went too dark.
Before: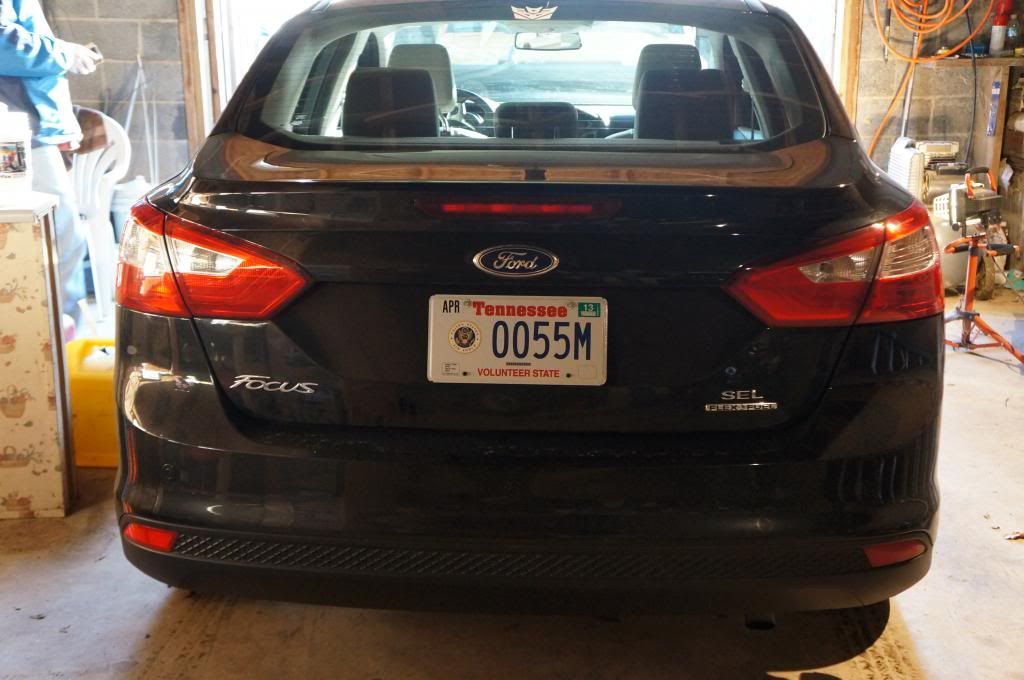 After: