On my passenger rear driver's side seat (the 60 of the 60/40), the upholstery is starting to separate from the seat. It looks something like this:
[IMG]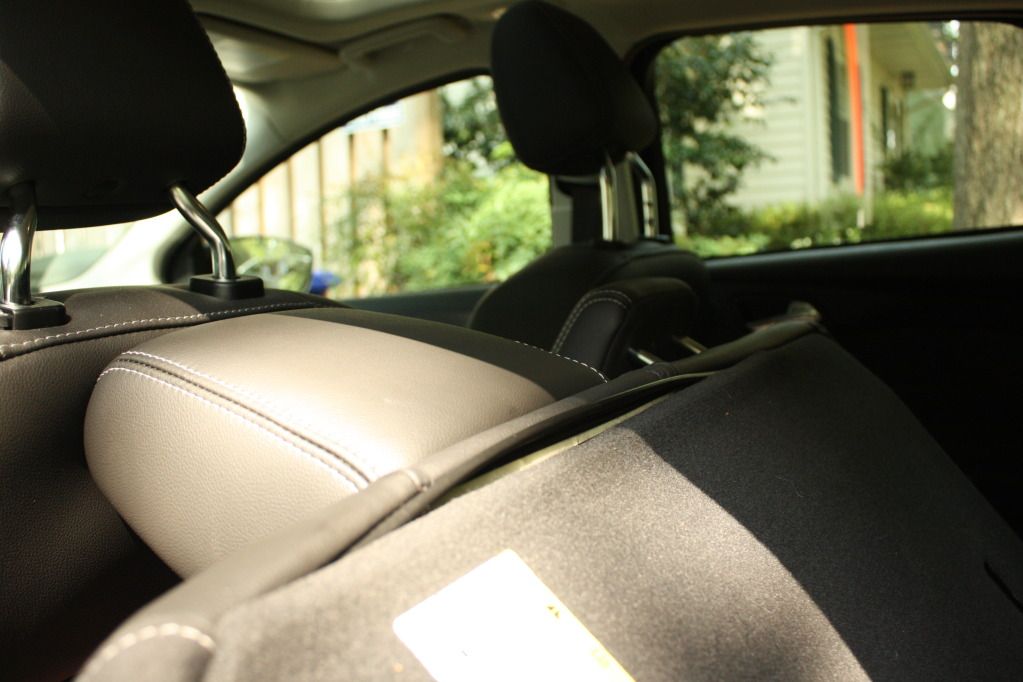 [/IMG]
When I took my car in for the recent TSB transmission reprogramming, I asked the service manager to look at the seat and make the repair.* His response was that the he would have to ask Ford because it looked like I caused the damage by pushing the driver's seat too far back against the rear seat when it was folded down.** Also he said that he couldn't do the repair at that time and would need to order a part to fix.
Not sure what that part would be...
Anyone else seen this? Advice on my next step would be appreciated.
*This would be the second fabric issue that I've had with the car - the first was the inside roof panel right next to the hatch on the driver's side was not molded to the car and had to be re-glued. The garage fixed it but not without leaving a big dirty gray smudge and grease mark on the white fabric that won't wash out. Knew I should have complained right then and there.
** I can't say that I didn't do it anymore than he can say I did do it. But I do know that I don't recall doing it, and as this was my second upholstery issue with the car, maybe that wasn't the assembly plant's strong suit on the build.
ETA a picture of the original hatchet job the shop did fixing the roof:
[IMG]
[/IMG]