I went on a road trip this past weekend with my girlfriend. We drove down to Louisvile. Car ran great and have no complaints there. On the way home yesterday my girlfriend said her feet were wet. So we get to a rest stop and I take a look. I picked up my floor mats and found a lot of water on the carpet.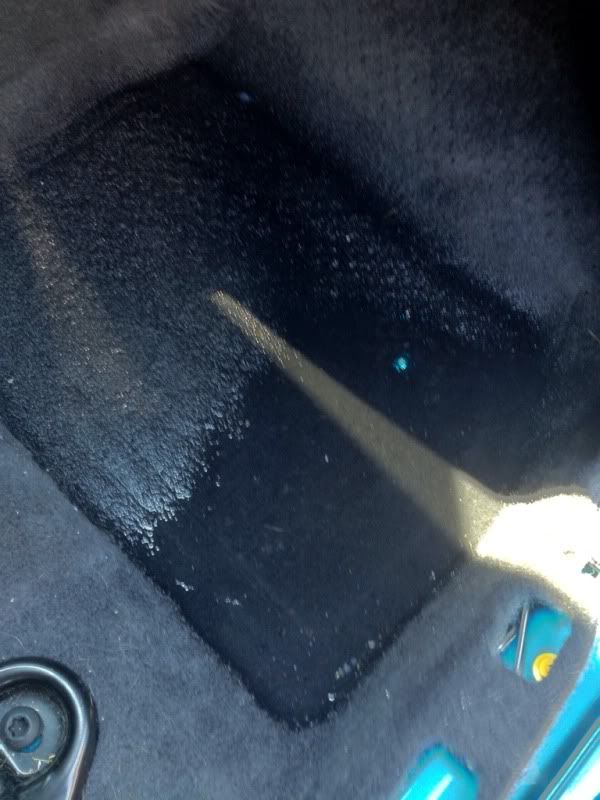 I looked and found it coming from the heatercore/evaporator case. I figured the drain was clogged or something and I will look at it when I got to work today (Im a tech at a ford dealer). Well I removed the trim panel and got to the evaporator drain tube. I pulled the drain tube off and about a 1/2 gallon of water came out of the case. I looked at the tubed to see what it was clogged with.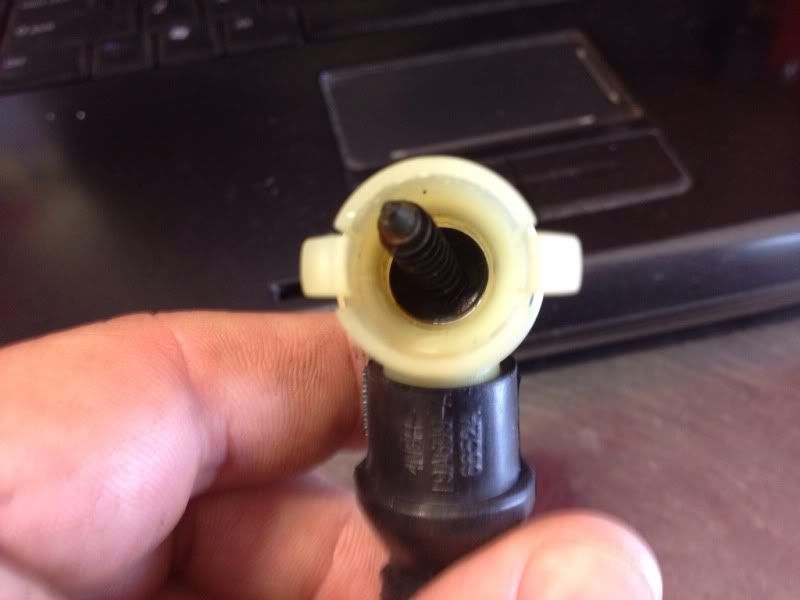 A loose screw that was dropped in the heatercore/evaporator case found its way into the drain tube. I ordered a new drain tube and went to removed the screw from this one and put it back in so any water left will drain out until the new one gets here tomorrow. I went on to clean what I could out of the carpet. After getting the front somewhat dry I found the passenger side rear carpet was soaked worse then the front
. It is already starting to smell. So i pulled the passanger side seat out and got that side of the carpet up and used the shop vac to get what I could. Now I have my fan in there drying out the carpet the best it can.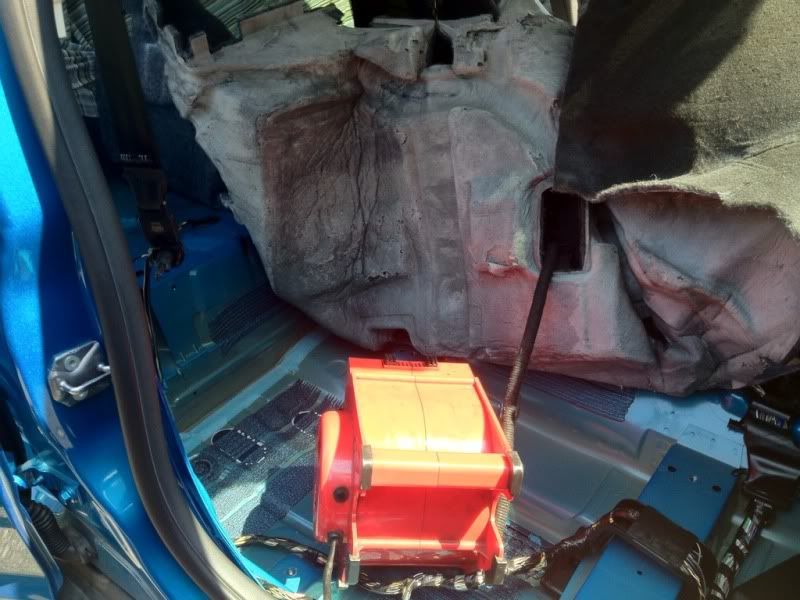 Im going to see how well it dries out and if it smells afterwards, but I have already talked to my service manager about ordering a carpet.
Quality is job # 1 Ford
Edit: Check post 24 for some good pictures of the tube installation.