I got an appointment tomorrow morning. It's at Modern Automotive Performance here in MN.
They use a Dynojet 424x.
I'm also going by myself so I don't know how videos will work but I know numbers and a graph will be achieved.
To be honest I'm just hoping for 150 hp at the wheels through the 6 speed DCT . Achievable?
I'll post results tomorrow asap.
Ok.... numbers.
Run1: 164.06 HP 145.18 TQ
Run2: 164.35 HP 147.12 TQ
Best Results
Run3: 164.14 HP 145.85 TQ
Still uploading the videos via my 4g cellphone I took them on. Taking a little while. Sorry guys.
Graphs.
1: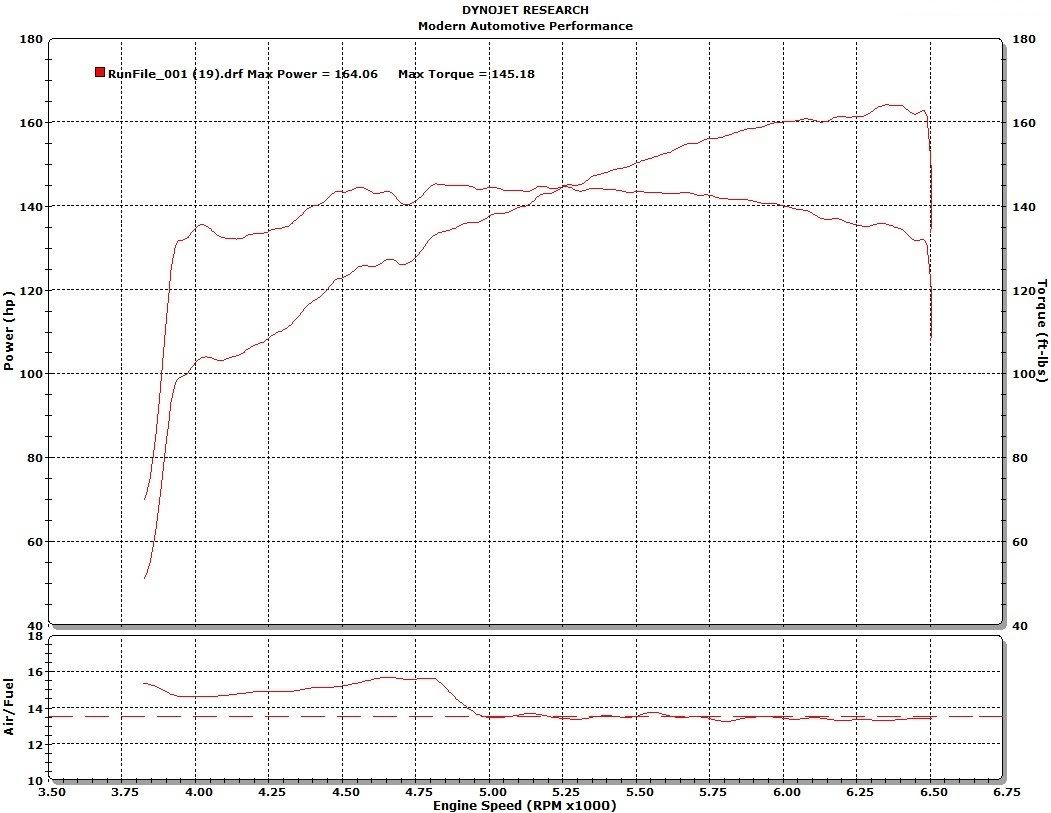 2: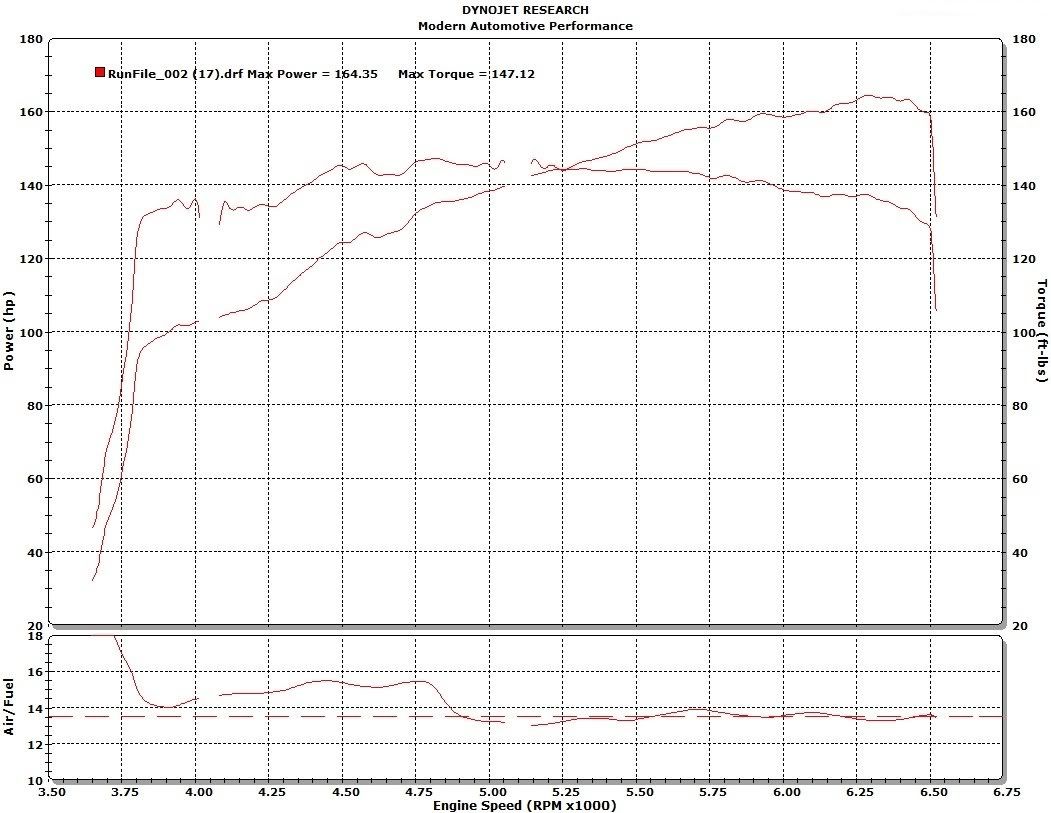 3: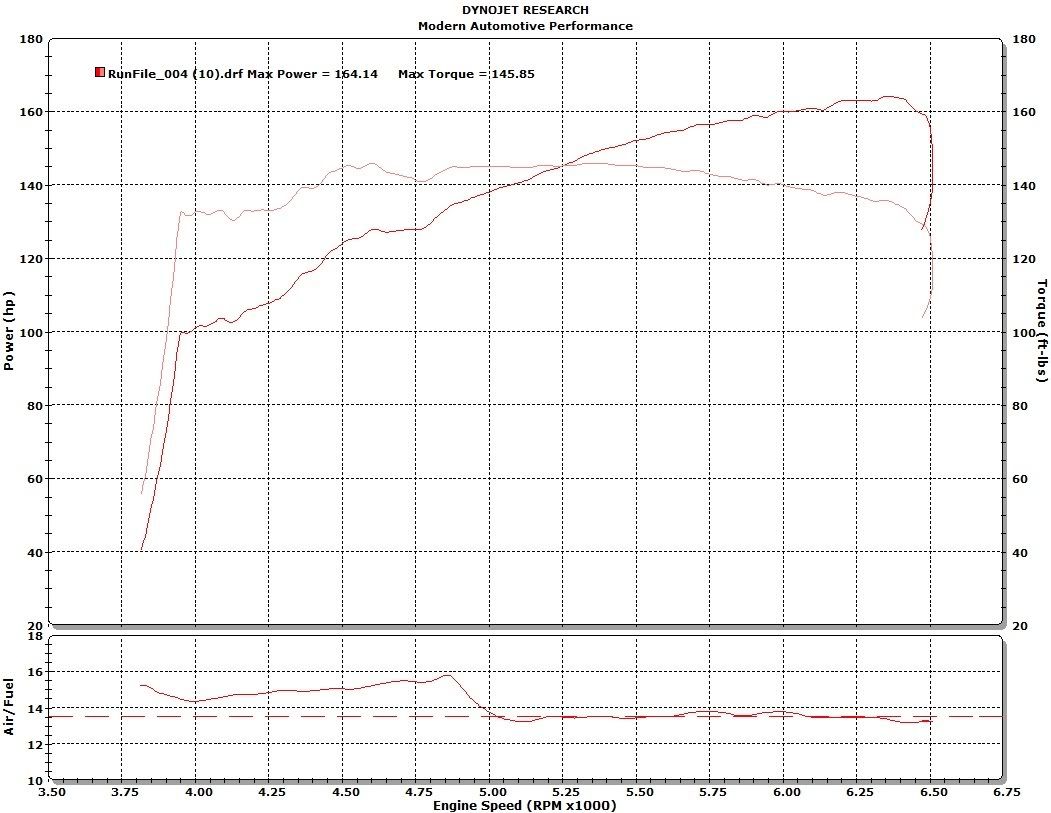 Youtube URL's (can't find out how to embed an image that you can click on for youtube links)
Testing the downshifting (yes I was wrong before, it does still downshift automatically even in sport mode with you selecting your own gears with the thumb rockers).
Run 1:
Run 2:
Run 3: