My Fit Kit and Towers came into my Shop today so I went ahead and installed them on my car before leaving work.
I purchased:
Fit Kit 1627 For 480/480R Foot Packs only
And
480 Traverse Foot Pack
I already owned all my Thule rack equipment from over the years, and Hotly debated going with the Aero Bars.
Price was not much of a concern, as my shop is a Thule retailer, however for the average consumer the Aero Bar setup would cost roughly $60 more.
I was concerned as Thule has continually evolved their Aero Bar design, as well as the inability to run a fairing with the Aero setup, I decided to keep my square bars and save myself the hassle of getting all the T-bolt adapters for my numerous Thule attachments I already own.
Since I haven't seen too many pictures of 2012s with the Square bars, and almost none of them were sedans I figured these might help people that are looking into a square bar setup.
Here is the kit installed last night. Sorry for the pictures it was getting dark (7pm, came off the FedEx truck around 6pm lol)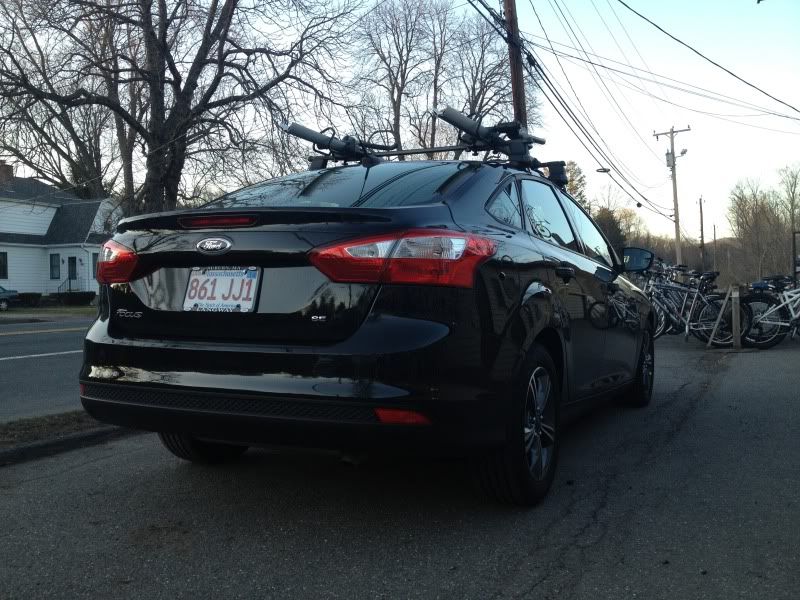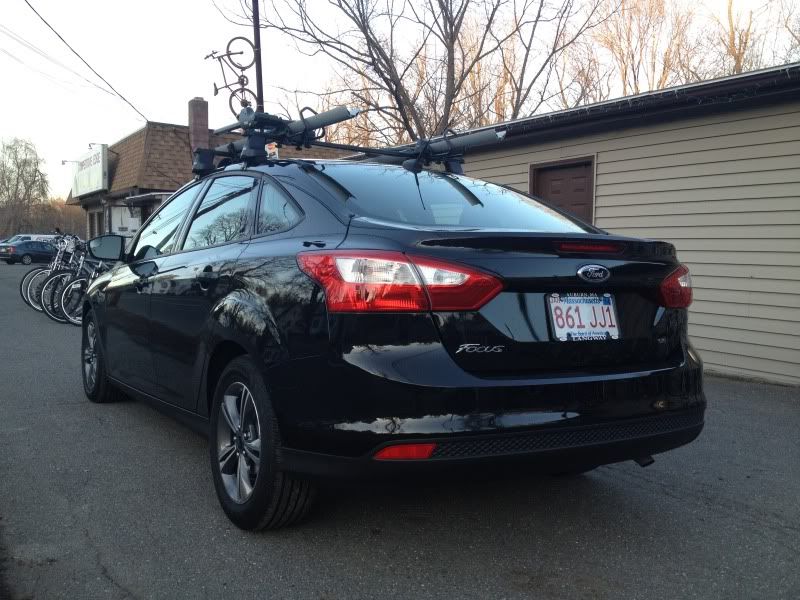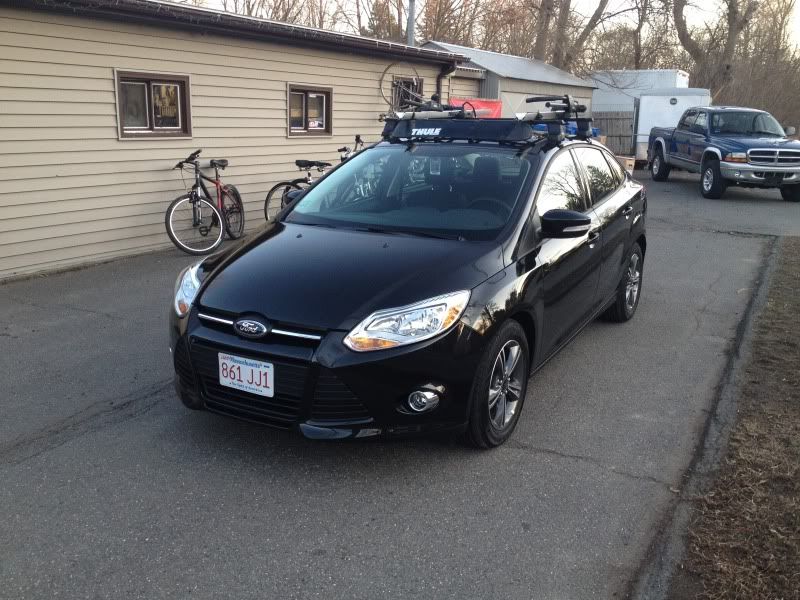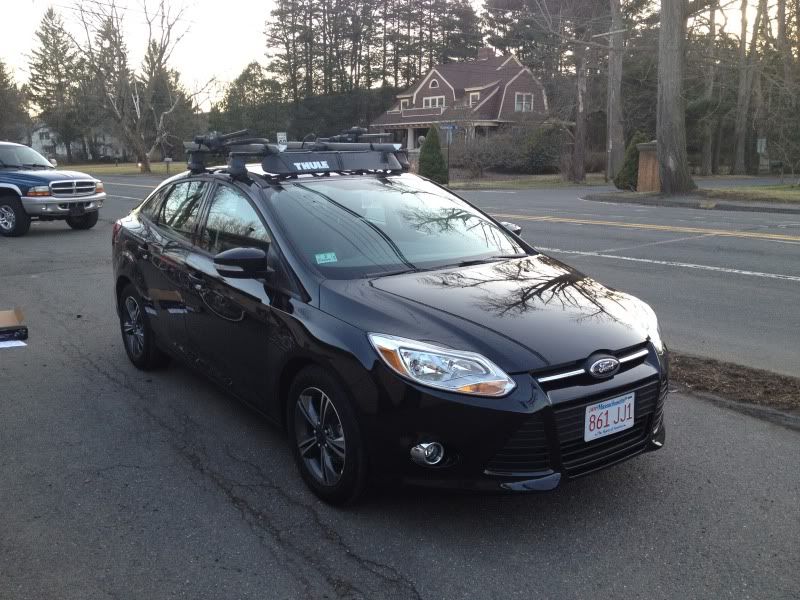 Pictures with a customer bike on the roof (I was delivering it after hours)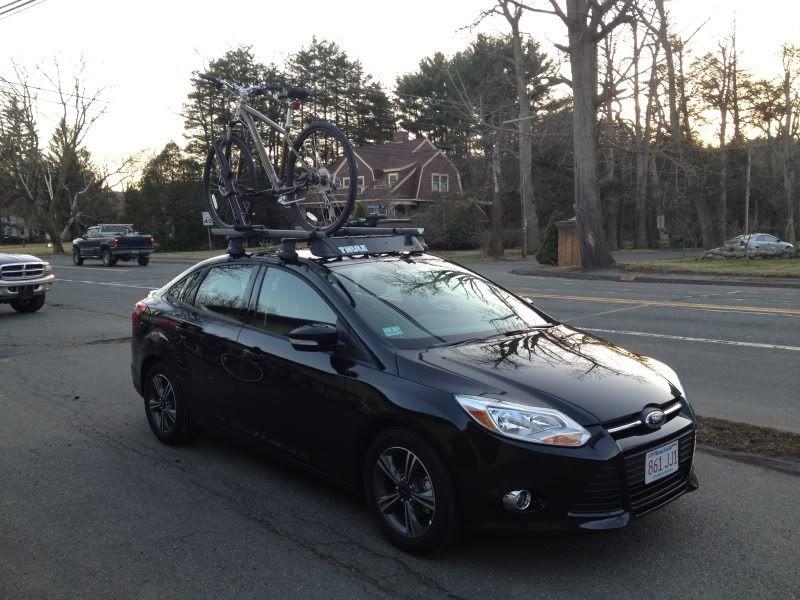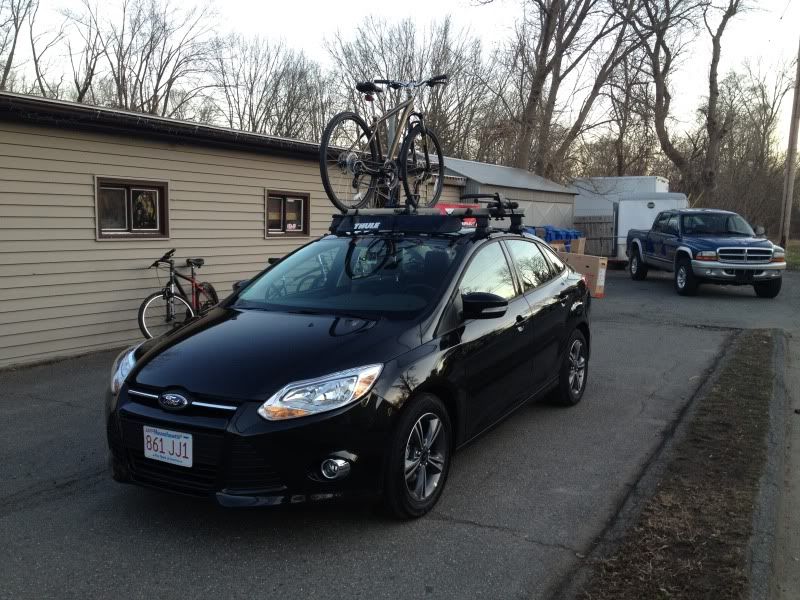 Much Nicer pictures in the daylight.