I think the 128 and 2012 Focus is a good comparison, actually. 128i pulls a .84 on the skidpad while again, the Focus is at .91. The Focus can corner harder despite the fact that it's FWD. It's also lighter than the 128. The 128 probably has a more taut suspension due to the better damping, so it will feel nicer/more refined driving on the street and hitting bumps, but as far as outright handling ability the Focus wins there.
I think mysticbluebmw has more complains about powershift than about the actual handling of the Focus. perhaps the powershift's slow shifts in his case are hindering his ability to downshift into/power out of turns. I personally drive the 5 speed manual which I find to be just as fun as the BMW sticks I've driven. In fact, I think it's a getrag which is the same manufacturer that does BMW sticks.
The 128i definetely wins in the engine category, we all know that buttery smooth inline 6 is a joy to drive. It's also more than a second quicker to 60 than the Focus. But the Focus has the advantage over the 128 in the gas mileage category.
The 128 starts at over 10 grand more than the Focus, I believe. For that, you're getting RWD, a more refined ride, a more powerful engine, and a 6th gear. I actually don't think the interior or exterior is nicer on the 1 series than on the Focus. I still haven't gotten over the front end of the 1 series and any new BMW. Headlights are too pointed and slanty. As far as interior, I honestly like the Foucus' better. BMW interiors have been going downhill since the e46. Too much cheap feeling plastic for a >30k car. The Focus might have cheap plastic as well, but it's in a different segment. And although MFT sucks, you gotta admit a Focus with the MFT interior looks awesome.
All in all, I think it's a pretty fair comparison. Both cars have their pros and cons. But I think if Ford decided to put an extra 10 grand into the Focus (read: ST) then we'll have a real comparison. I think the ST would downright win in a comparison against the 128.
On the topic of BMW, I just can' t believe how they've styled these cars. I think it's atrocious and I could never see myself in one of these.
New 3 series
New 1 series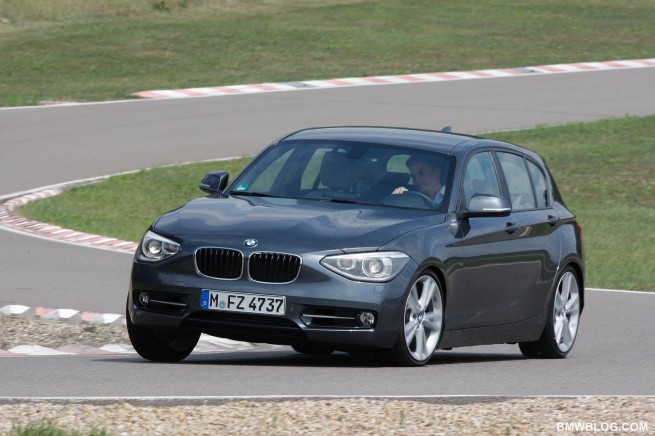 BMW's used to look mean and menacing. Now they look like dinosaurs with down syndrome, imo.