Quote:
Originally Posted by
fanoftheliving
I am sorry, I think you misunderstood me. I do reset it with every gas tank. For the same full gas tank, I calculate by hand and compare that to the dashboard readout. I noticed that your fuelly said 0.0 MPG, so I was wondering how you were reporting 44MPG, what method you were using. My dashboard routinely reports 40MPG, but the reality is significantly lower sometimes by as much as 10%.
My Fuelly says 38.0 mpg right now. When I have seen higher numbers they were not sustained through my entire tank because of rushing in the morning, oversleeping and a long commute can really kill your mpg.
I have gotten a few decimals above 40 on tanks, if you look at past tanks. Disregard the high mpg of 48+ as that has to do with the previous tank being overfilled and the cutoff on the pump being non operational. The previous tank also recorded very low economy. Overall my fuel usage and mileage recordings have been consistent for the last 8000+ miles.
As for the 44 mpg, that has been via dash for a portion of the tank, so you are right to call me on that. Until I can maintain that for an entire tank, and reproduce via fuelly, I suppose it isn't conclusive. Hell you can get the mpg up just coasting down hill.
I generally don't fill up until I hit less than 70 miles to empty, so my tanks should reflect higher efficiency when driving home and taking my time, and lower efficiency when rushing to work in the morning. Always using cruise control as much as possible.
With that said I am working on improving my driving habits. At the very least I was greeted with this after my last fuel up, several hours ago.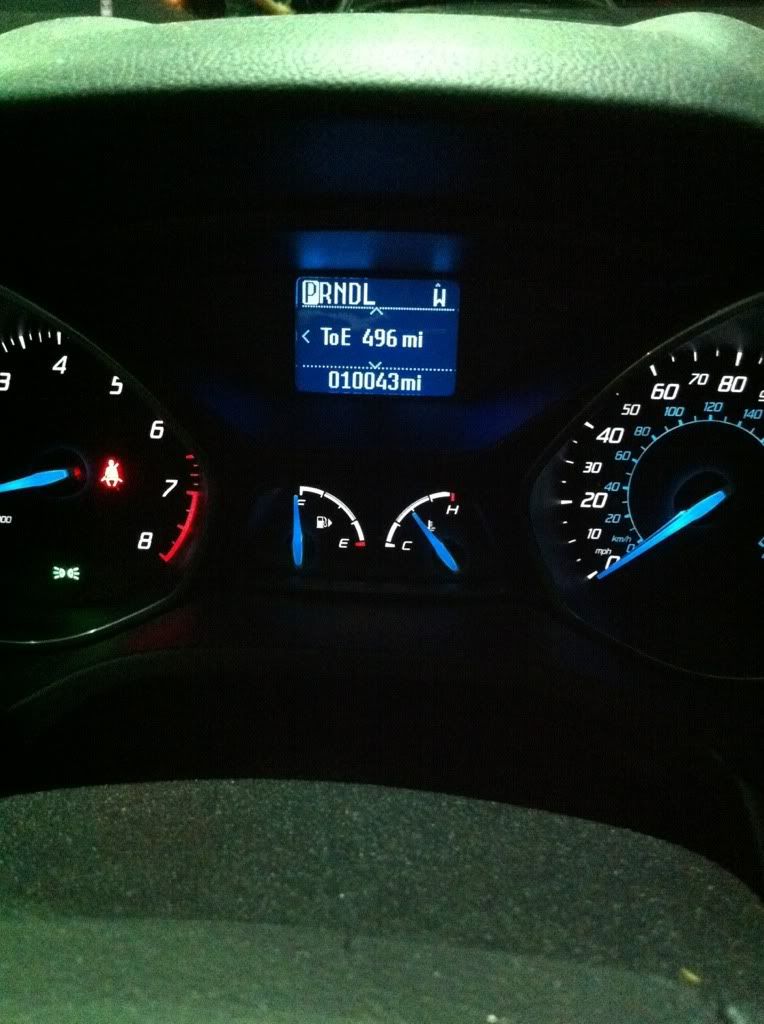 Lets see what my next tank says in 3 or 4 days. Perhaps I'll just start filling up more often as well. I probably shouldn't be letting it go that low...