Quote:
Originally Posted by
greg hazlett
How do you know the spring clips marked G are not used on the hatchback? I have the same directionts yet no where on there does it state not to be used with hatchbacks?
It should be noted that I have a sedan, so my procedure and pictures were based on that.
I pulled out the instructions and reaquainted my self with them. This is how I was reading them: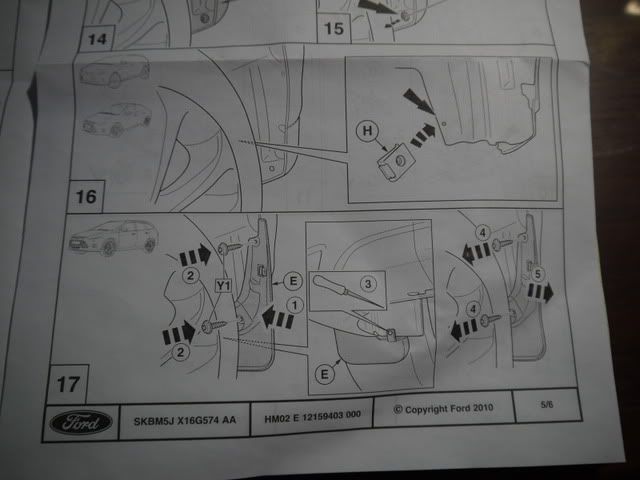 Step 16:
For 4- and 5-door Focuses, attach the clip labeled 'H'.
Step 17:
Now on the wagon, temporarily install the flap and mark/drill the bottom hole.
Steps 18/19:
Still dealing with the wagon, as it has not been mentioned otherwise, clip 'H' is attached and the flap is replaced.
Steps 20/21:
(Again, assuming this is still solely for the wagon as it has not been mentioned otherwise that we are talking about the 4/5 doors again) The screws are put in place, followed by the clip.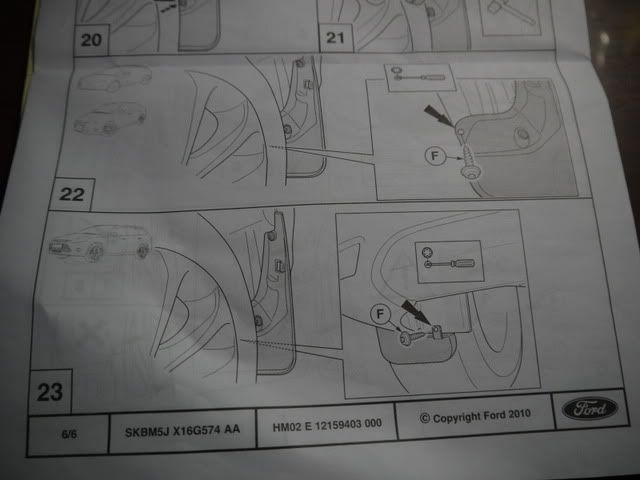 Step 22:
Now the 4- and 5-door Focuses are shown in the upper corner, indicating that the instructions are now dealing with them again. The screws are shown in place and the third is installed.
Step 23:
Again looking in the upper corner, we see that it's back to the wagon for the same procedure of installing the final screw.
Looking over these more, it appears that by step 19 the instructions are back to including the sedan and hatch models as well, though it isn't initially made clear.
Now, I have no clips (G) installed in mine, and have noticed no issues with fit at all. The flaps are snug against the rear bumper and fit perfectly. This is for a sedan though, so those of you with 5-doors could have different experiences.
Summary: Install the clips labeled as 'G' in the instructions.