Anyone can not to be sure about compatiblity before try because of your wiring is different from europeans. I saw a US spec headlight socket pic, I think that, you do not have headlight levelling. So if you will buy OEM HID headlight, you can not use headlight levelling.
US spec headlight socket. All pins of plug were full on my car. I already had autolevelling system. I just activated DRL from IDS on service dealer. If your cars 2nd pin is empty, you should have to use a relay for DRL. I may provide wiring diagram of headlight on European models. Normally that should have to work.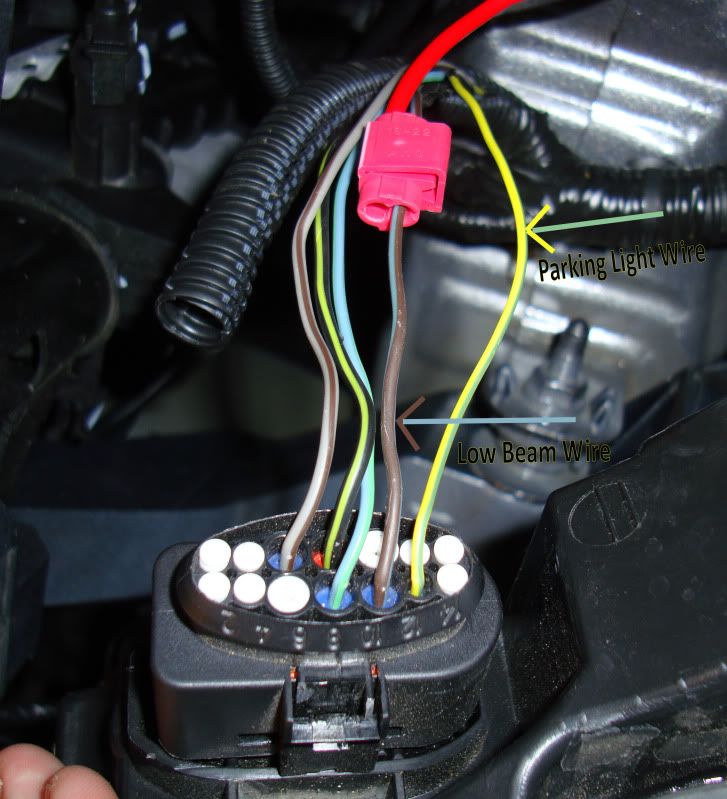 I wrote that before, I done that but my wiring is different from yours. My collegue has a low level equipped focus. We already ordered pairs OEM bixenons for him focus. I think that, It will be delivered next week. I may share our experience with him car.
Here is the european focus's headlight socket pinouts.
For halogen lights;
1- Levelling motor (+)
2- Empty
3- Levelling motor adj.
4- Empty
5- High beam
6- Empty
7- Ground
8- Turn signal
9-Empty
10- Low beam
11- Levelling motor ground
12- Park lamp
For Bi-xenon headlights;
1- Empty
2- DRL
3- Empty
4- Empty
5- High beam
6- Bend light
7- Ground
8- Turn signal
9- Low beam Ground
10- Low beam
11- Levelling motor ground
12- Park lamp
13- Levelling motor (+)
14- Levelling Control signal