The first question is are you doing this for looks or performance?
Ok... ok. Yes they look nice but your performance is really at a suffering. If you don't drive at night much that's fine because it's more of an appearance mod (they look awesome, I will admit that!)
Retrofitting will cost you about the same price ($270 for a COMPLETE kit) and a day of your time. Now, like i said before if you don't drive at night retrofitting good projectors in is a waste.
I will share some pictures of headlight outputs to give you some more knowledge on the Halogen vs. Eagle Eye with HID vs. Retrofit with HID.
Halogen low(silverstar ultra in my focus)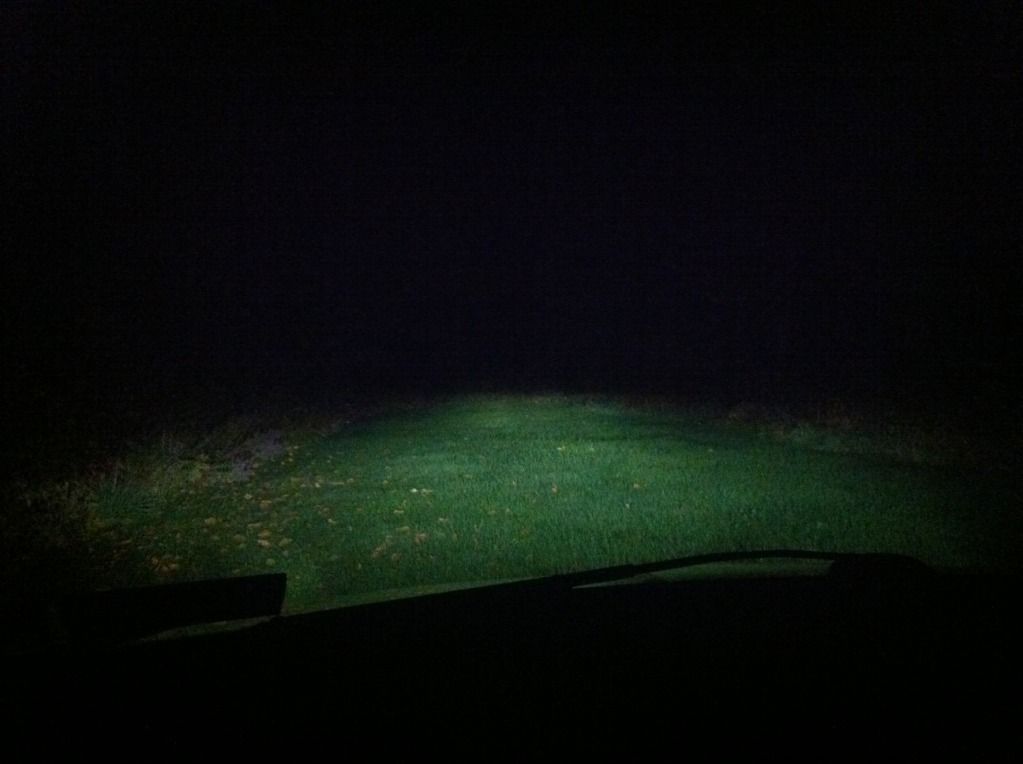 Halogen high(silverstar ultra in my focus)
Eagle eyes (low only, the are on an impala). I thought the output was going to be awesome as the beams were actually aligned pretty good and had decent cutoffs for the cheap price the impala ones were ($140 shipped with an HID kit or something). It came down to the fact they are not aligned perfect, the cutoff is bad and they are halogen projectors which are very narrow.
Then we backed it away from the garage and it was horrible!
My retrofit
See how focused and wide the beam is compared to the eagle eyes?
low beam 4300k hids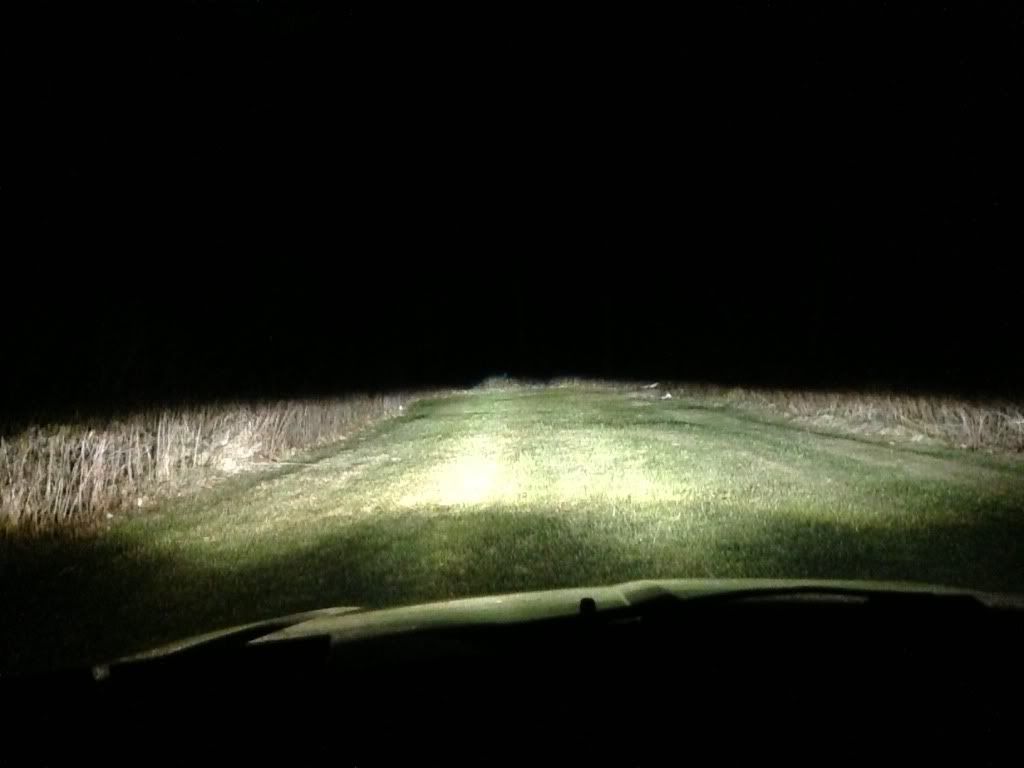 high beam 4300k bulbs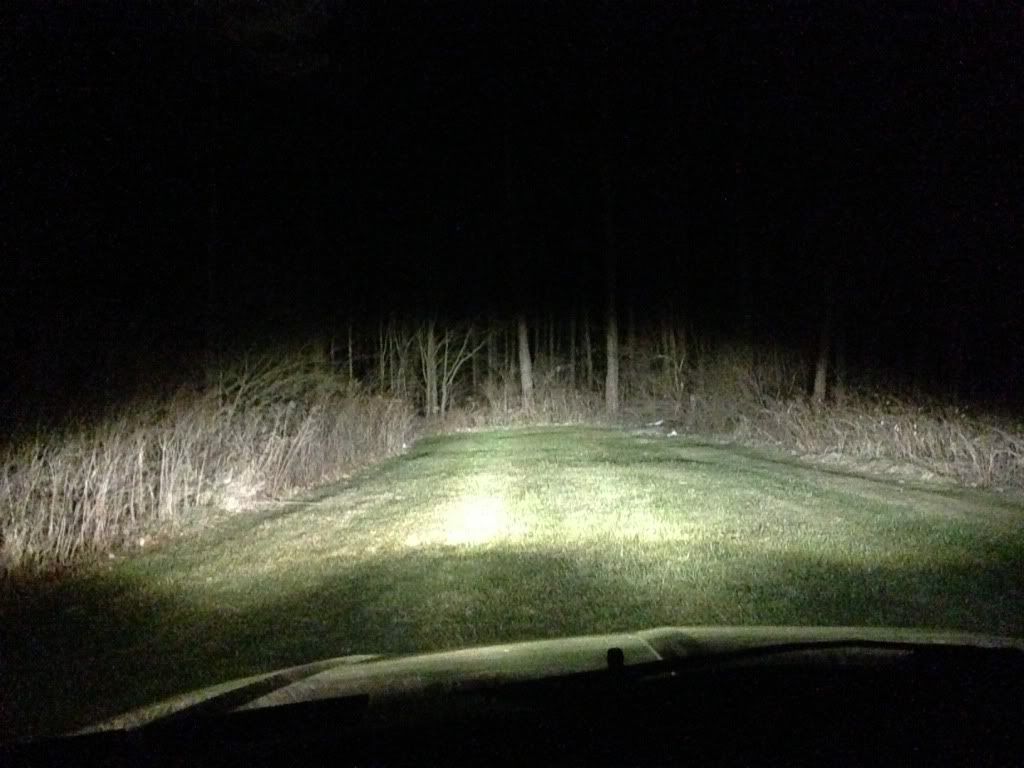 cutoff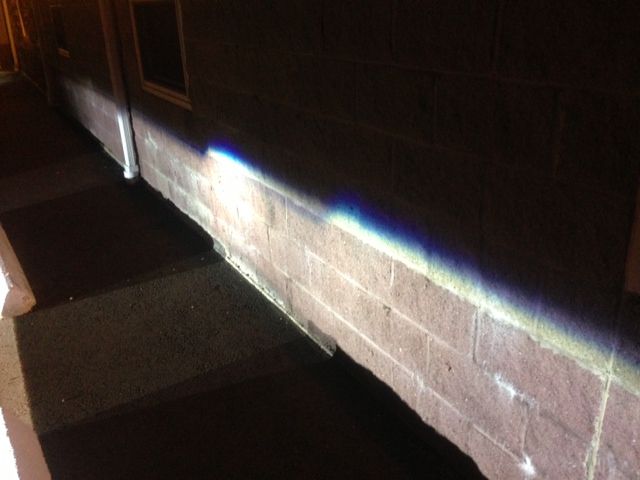 completely blue across the top which looks wonderful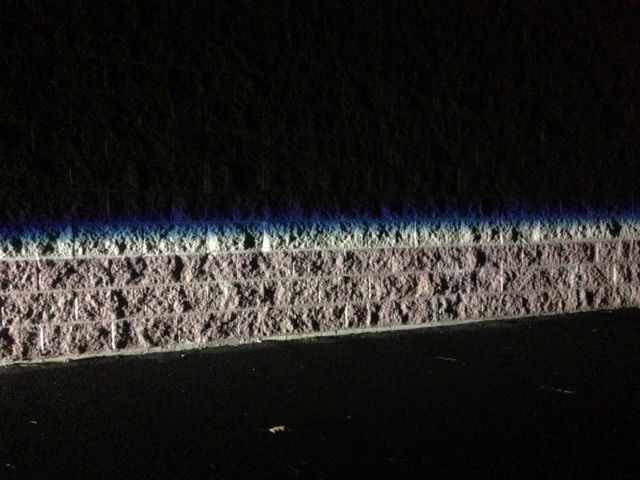 And they look wonderful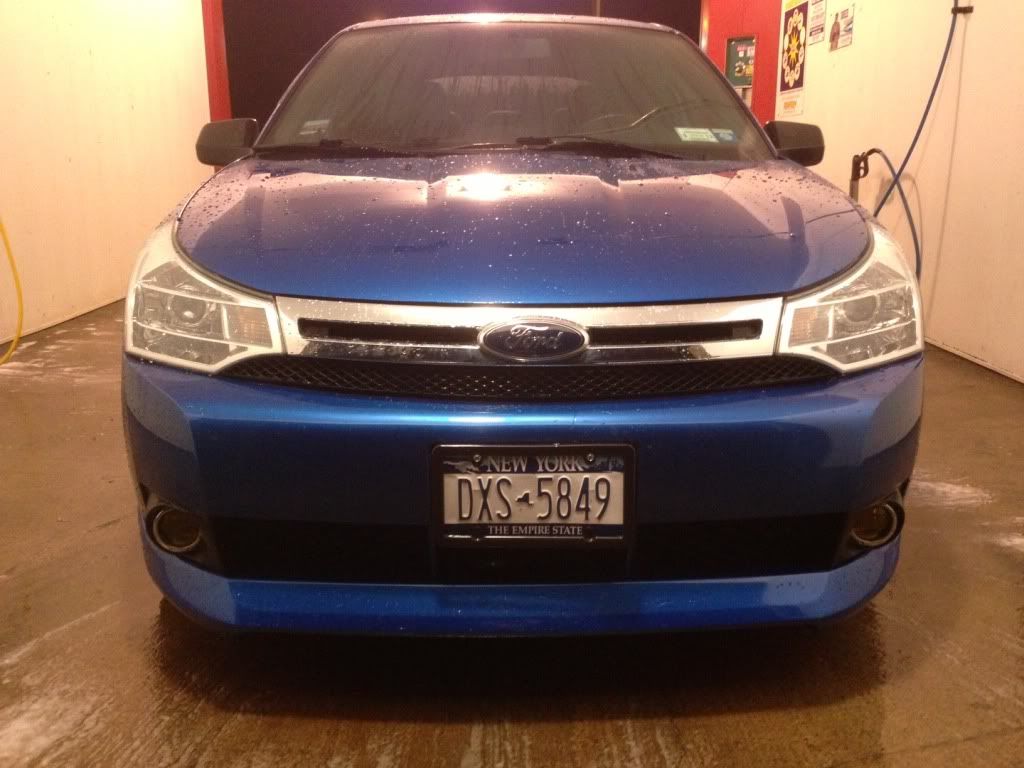 Hopefully this helps you decide what you want to do! I have a retrofit guide here:
2008-2011 Projector Retrofit Guide: Morimoto Mini H1
Let me know if you need help!