Quote:
Originally Posted by
Slammed_2.0
With it properly aimed you should be able to see 1/8 mile down the road on a pitch dark night.

OP, may I download that picture of the bowl mount and include in my how to retrofit guide?
Absolutely! You have helped me out a few times via PM.
I finally have mine aimed a little better. I will go take new pics.
Ok here we go, by the way in my earlier pictures it was a combination of my headlights not aiming correctly and pointing downhill slightly.
So I backed up a little.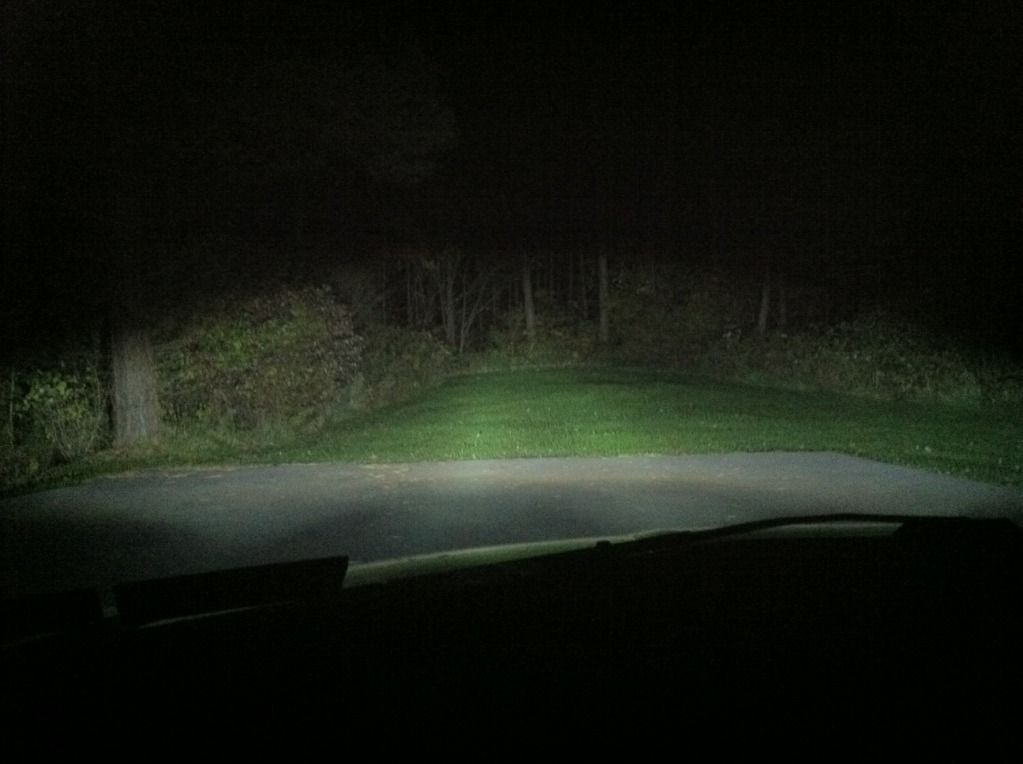 The edge of the woods is about 100 feet away
Trust me, this puts out a ton more light than what the camera picks up.
Next step will be figuring out how to run fogs all the time, if it's built into the computer to not run while foglights are activated I will just run a HID wiring harness and switch inside the car.