Hi Everyone! I finally found the time of day to post photos of my car and the mods I have already put it and the ones I plan on completing in the future.
Have done: License plate LEDs, LED back up lights, front upper stress bar, red locking lug nuts
In the works: Rear Upper Stress Bar, Red LED Tail Brake Lights w/ fixed hyperflashing without those ugly transistor bricks, custom amp and sub installation, LED switchbacks without ugly transistors, LED trunk lighting, and hopefully gonna get my calipers painted red.
Here she is, all washed and waxed
I know, shes just a baby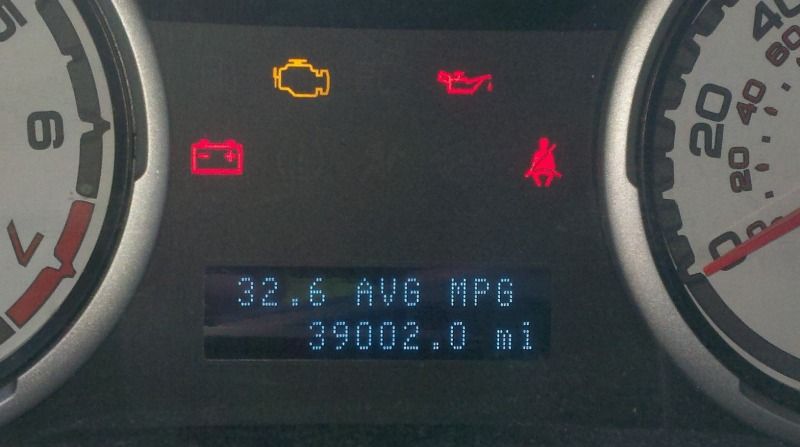 My new motor mount at 38,500 miles
Red Ionized Locking Lug Nuts. They were way under $30, on sale at Advanced Auto Parts. Mechanic said my stock nuts were getting rough around the edges, so I replaced them with these. The look pink really close up, but far away they blend with the rest of the car. The ionized painting is slowly chipping off anyways, so soon they will all be chrome.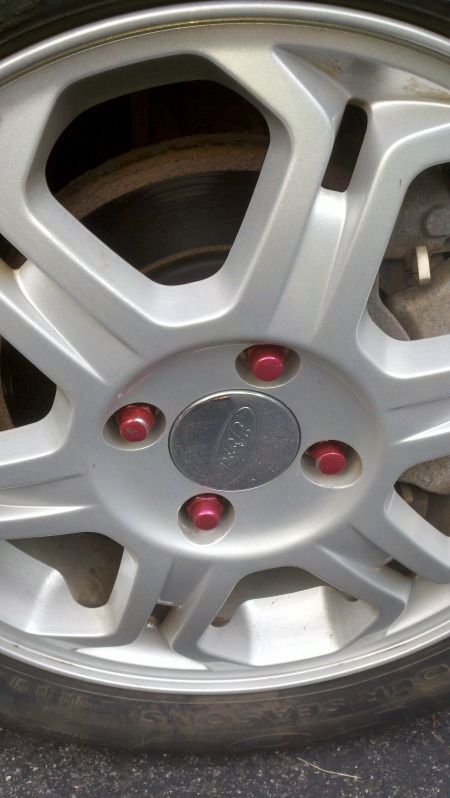 My stress bars showed up on Friday! Thanks Central Florida Motorsports!
FRONT
///
REAR
Before!
After!
The bar went on fine, though there is some close chaffing from a line hitting the bar. There is some wiggle space on the line. Should I be worried or is it alright like that? I used a piece of cardboard and electric tape to prevent more stress on the two and any severe rubbing.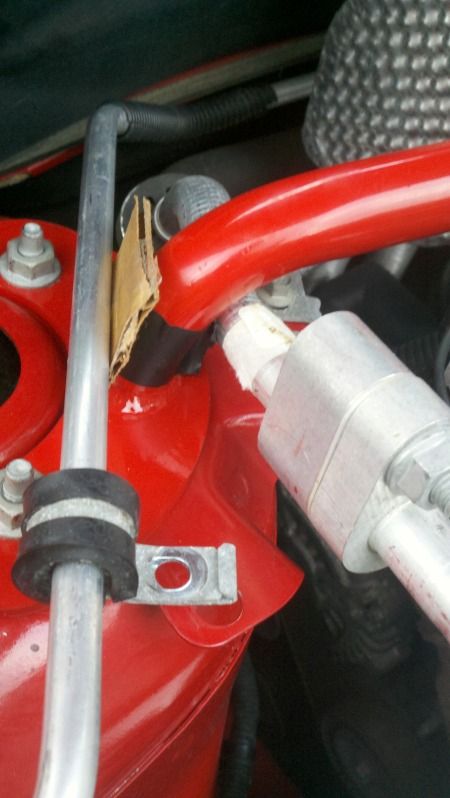 License plate bulbs from
42 Designs
.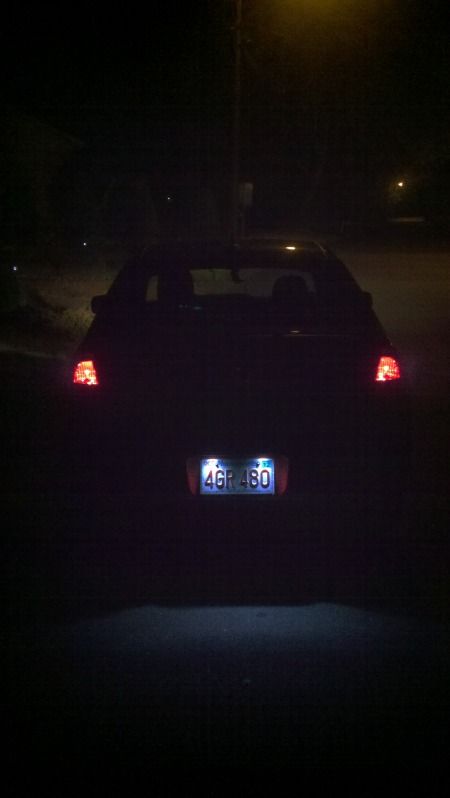 Changed my back up lights to 921 5W CREE LEDs. Backfiring LEDs are awesome for this!
$9.36 shipped for the pair on ebay!
Here!
LED bulb on the left, stock bulb on the right.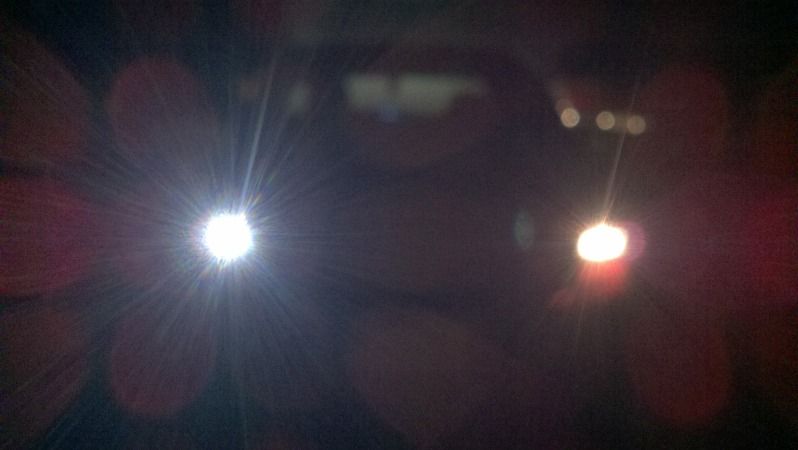 Close up of one in the socket
Both installed, lighting up the garage door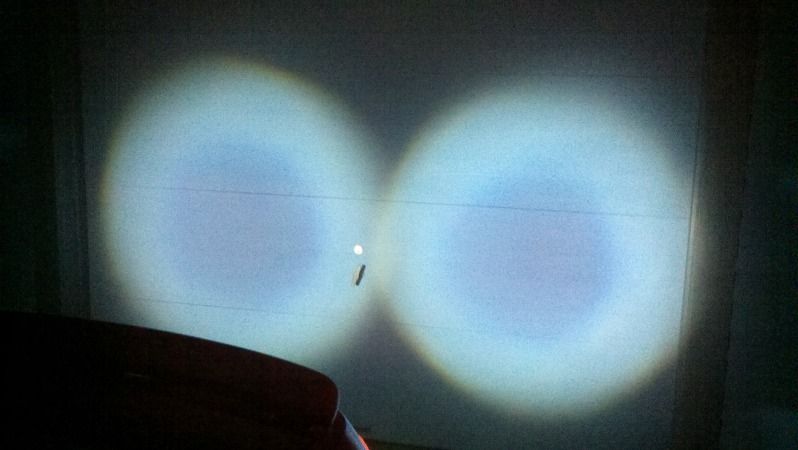 Got 4 of
these guys
to fix the hyperflashing. I searched around for awhile, and they had the best price including shipping. They are still on sale too!
And of course the socket doesn't fit :'(
So I found fellow FocusFanatic, zetecDon, that had a few old spares :)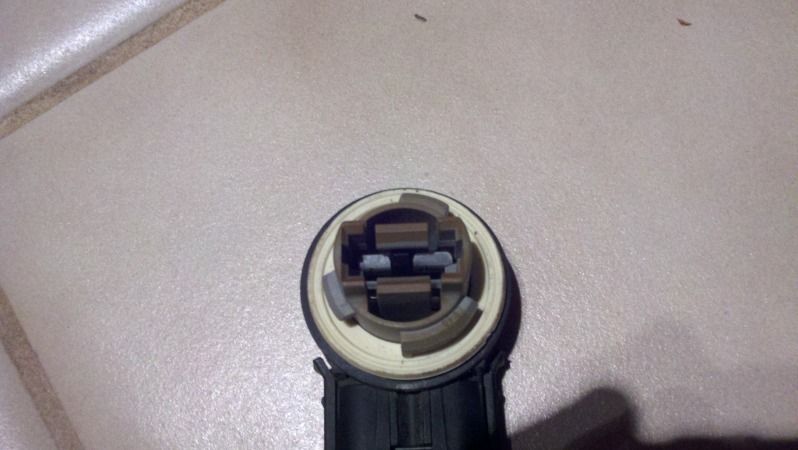 Time to bust out the wire strippers, soldering iron, heatshrink, and electrical tape
Wrapped the wires with electrical tape for extra protection.
And the finished product for the rear LED brake lights