alright so i finally built up enough courage to do this so here goes. this will show you that even the guy with no knowledge of wiring can do this
step one: remove your grill (brad white made a how to on that, just search how to remove grill)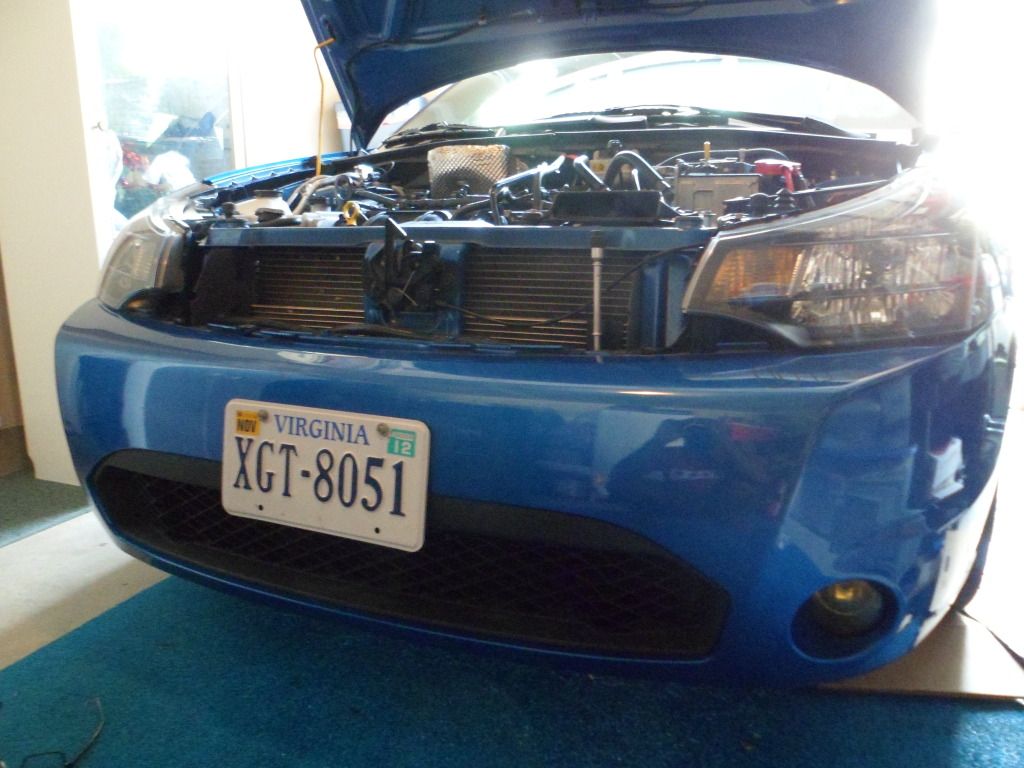 step 2: remove light - there are three bolts you need to remove, after that it's jsut a simple finagle out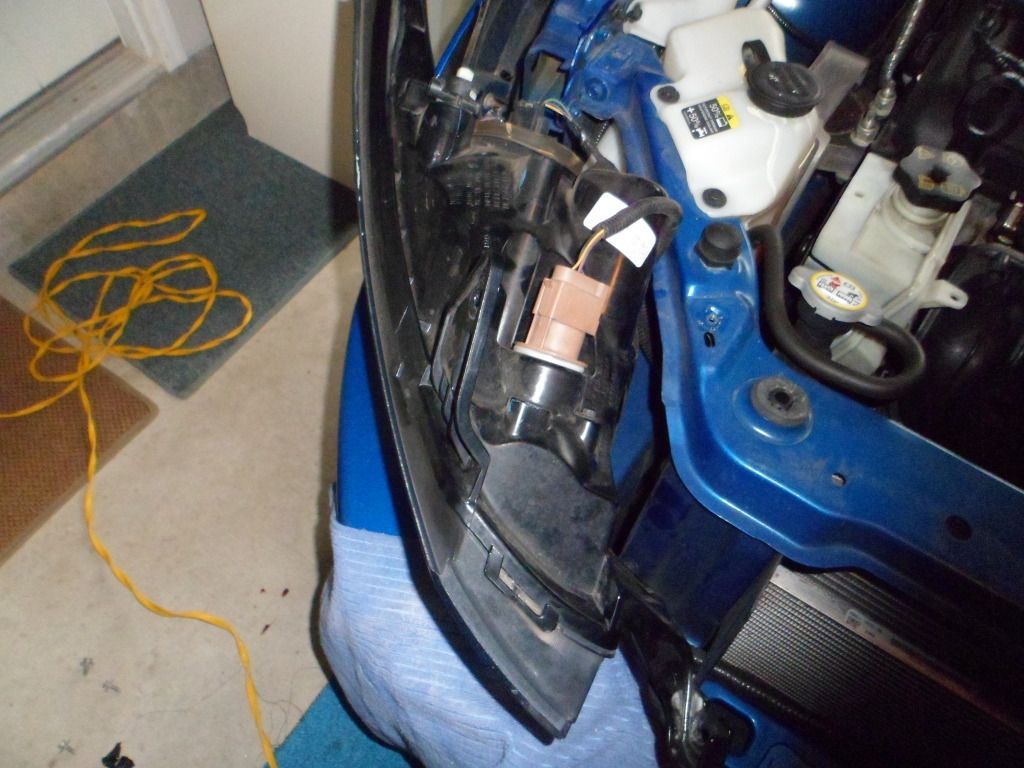 TIP: PLACE A TOWEL ON THE BUMPER IF YOU DON'T WANT TO SCRATCH IT. it's happened before to many people but with patience you don't really need it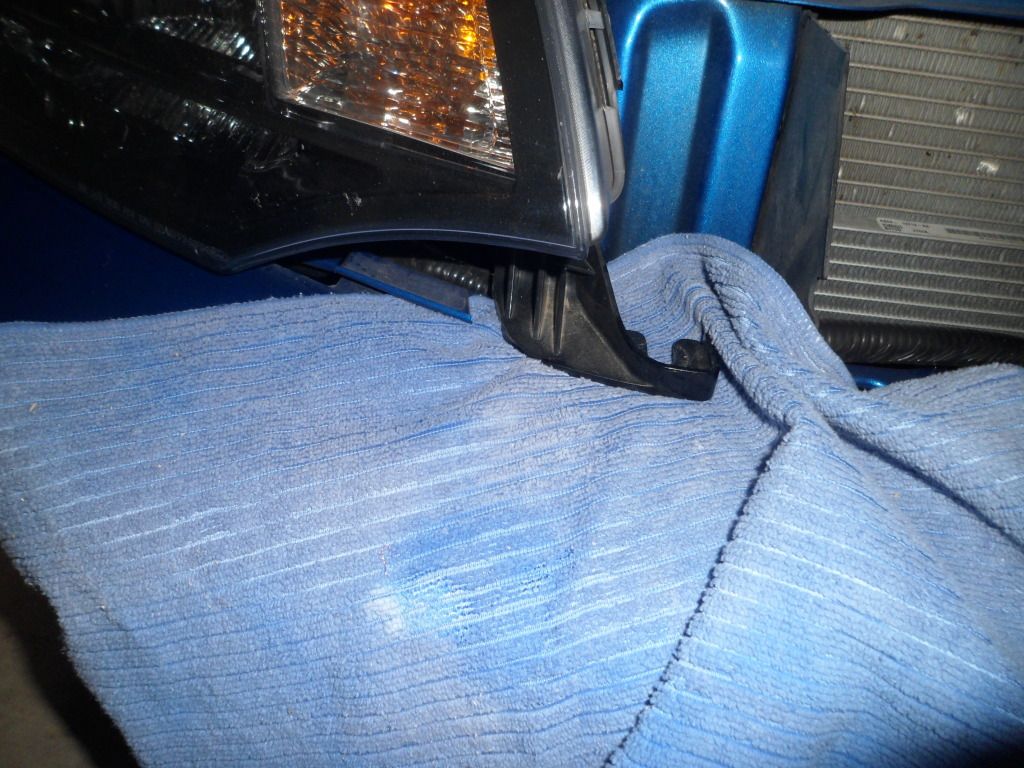 step 3: remove all bulbs and place lamp away from car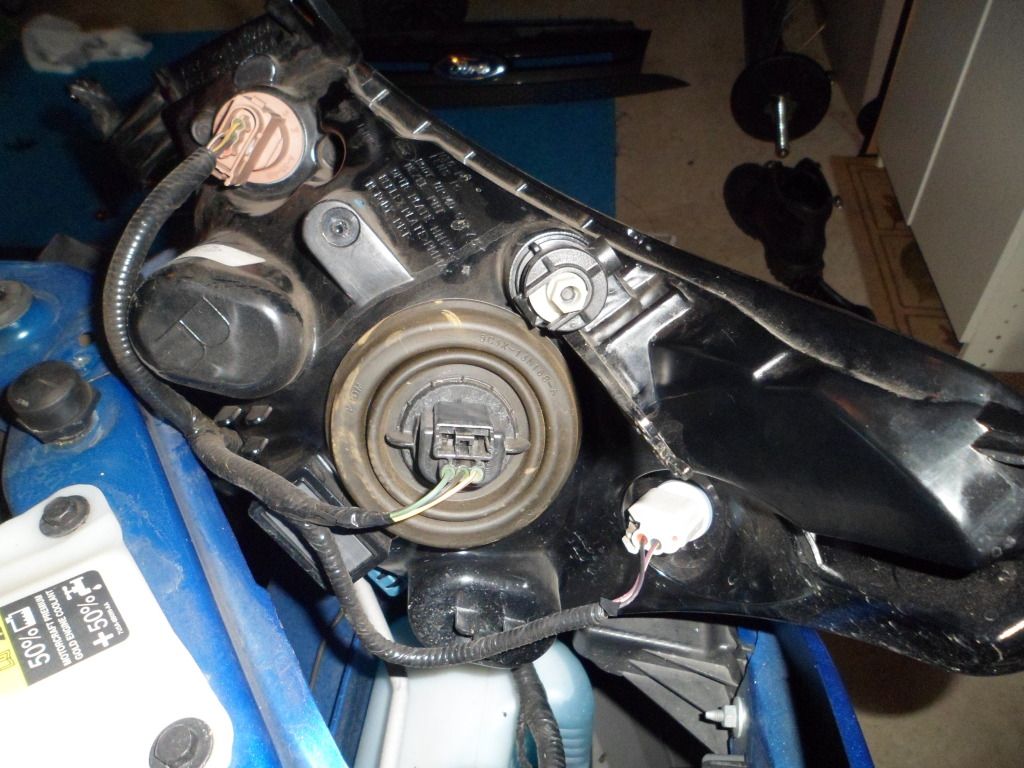 step 4: check out your kit (this should really be step one but i'm sure you've already done so) - you should have a bulb and resistor. supply your own soldering iron and soldering wire, electric tape wire cutters and wire splicer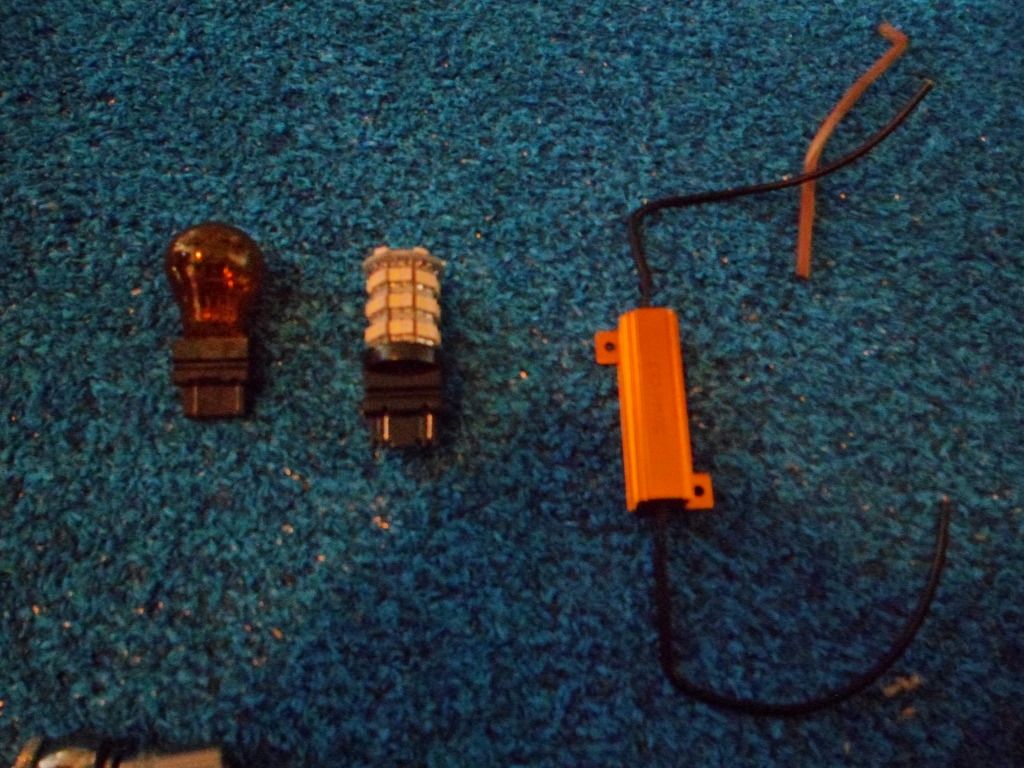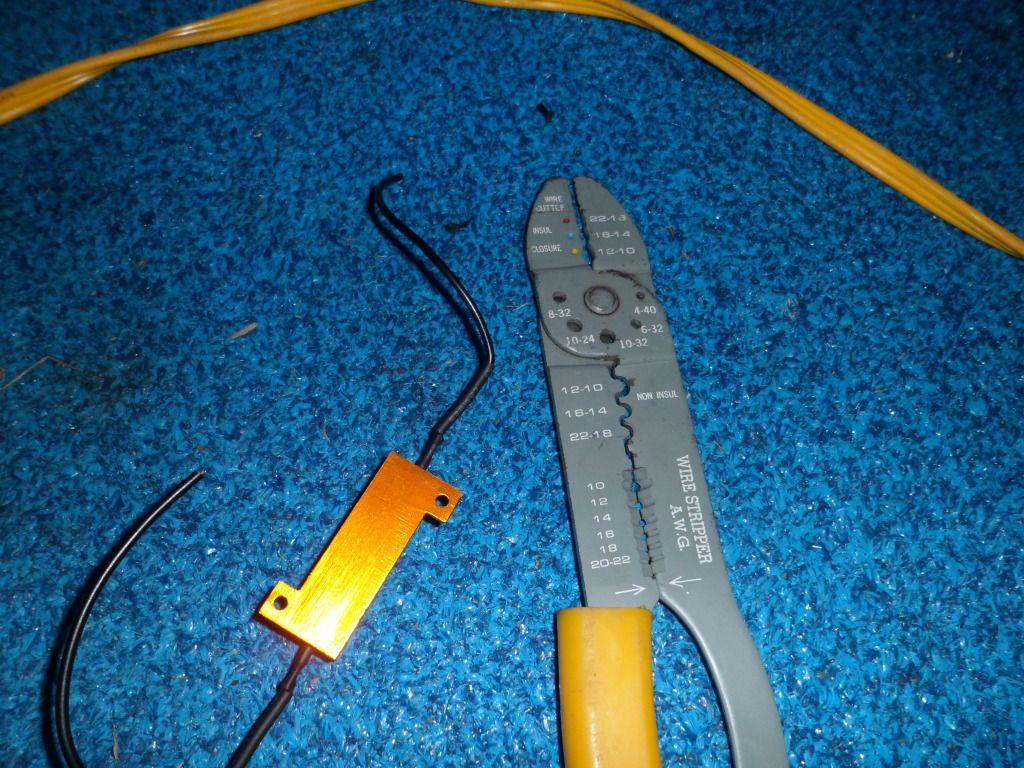 step 5: cut the heatshrink to access more wire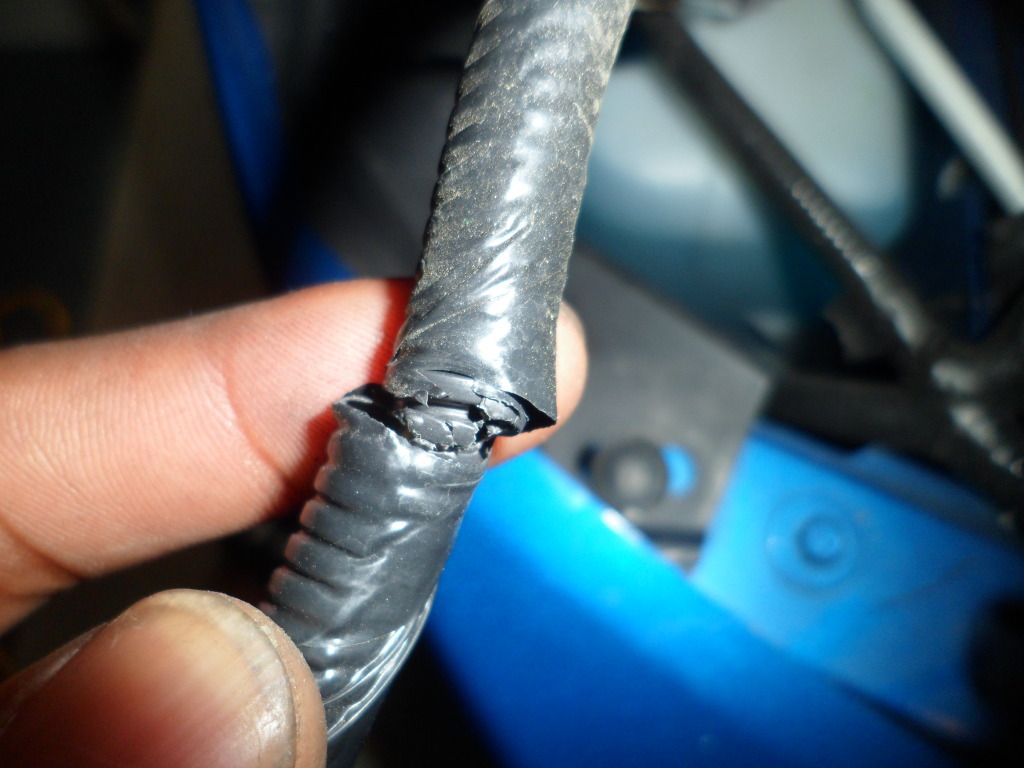 step 6: ok so here's where it gets interesting. you're going to need to cut the two outside wires for the turn signal. don't cut the middle wire
thankfully for me i had my wire cutters in my fire gear so it made the job easier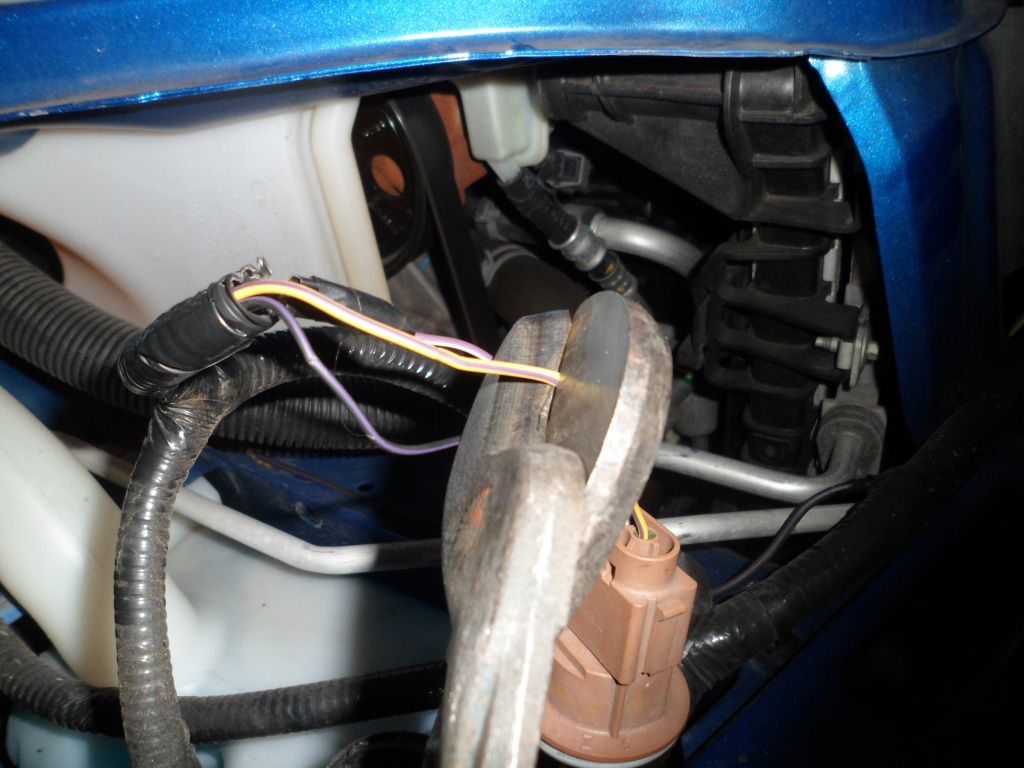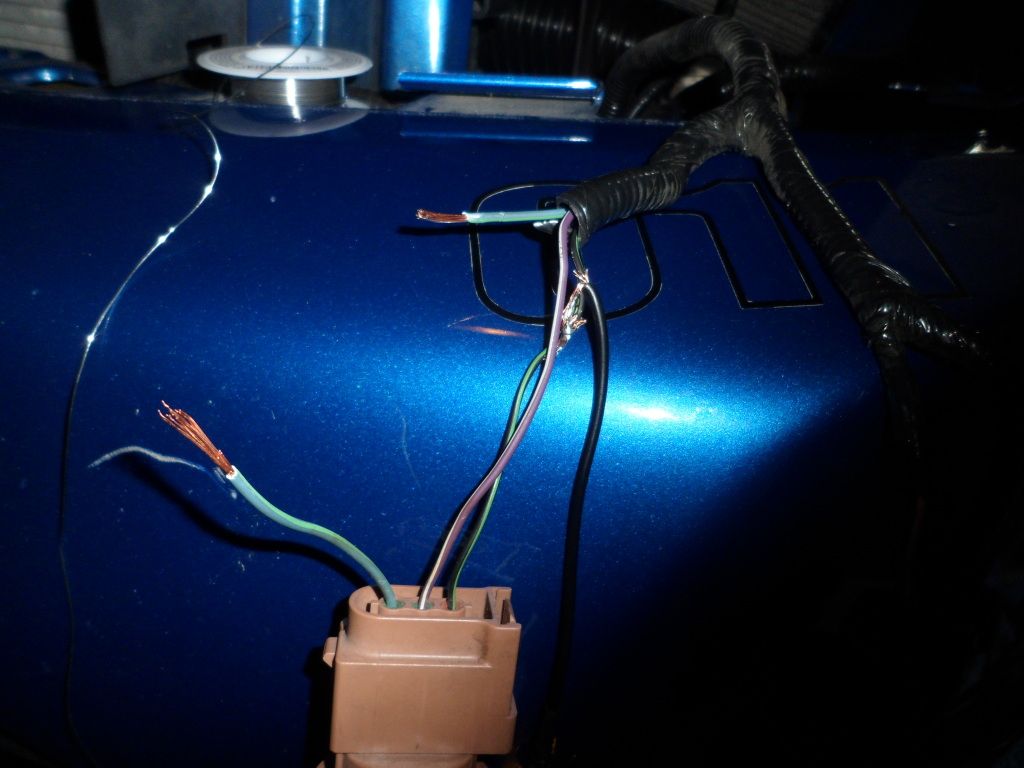 step 7: splice about 1/4 off your wire on each side you want to solder.
step 8: twist three wires together (that'll hold it in place for your solder) and solder together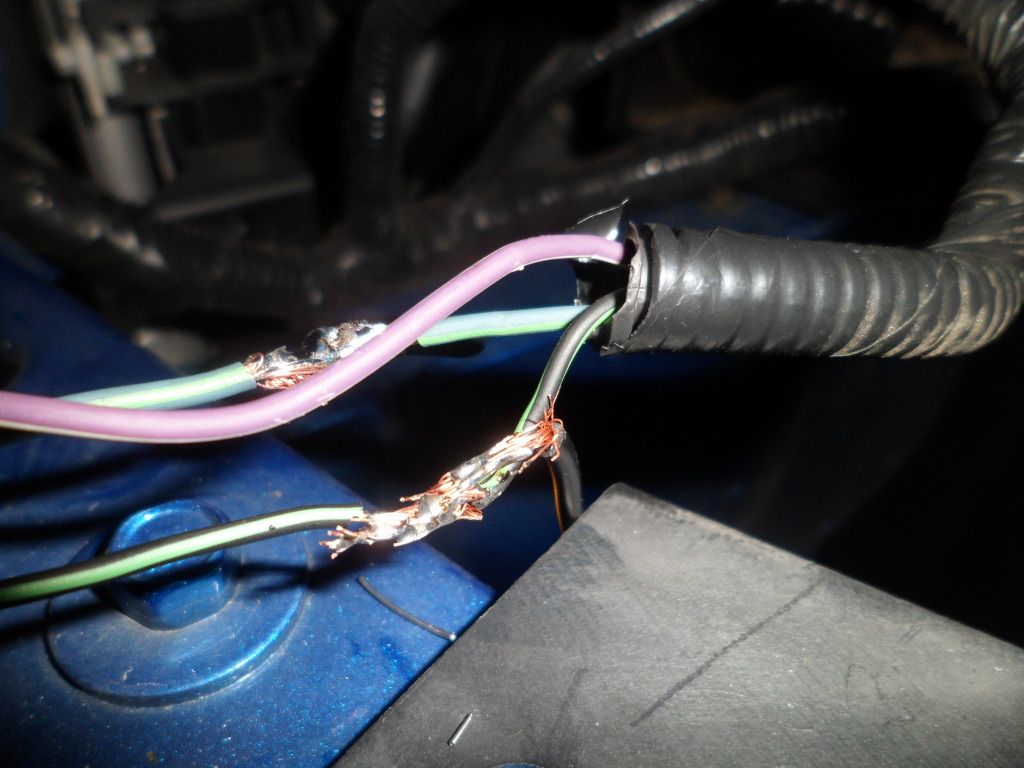 as you can see my first soldering was horrible but after you get use to it it's not so bad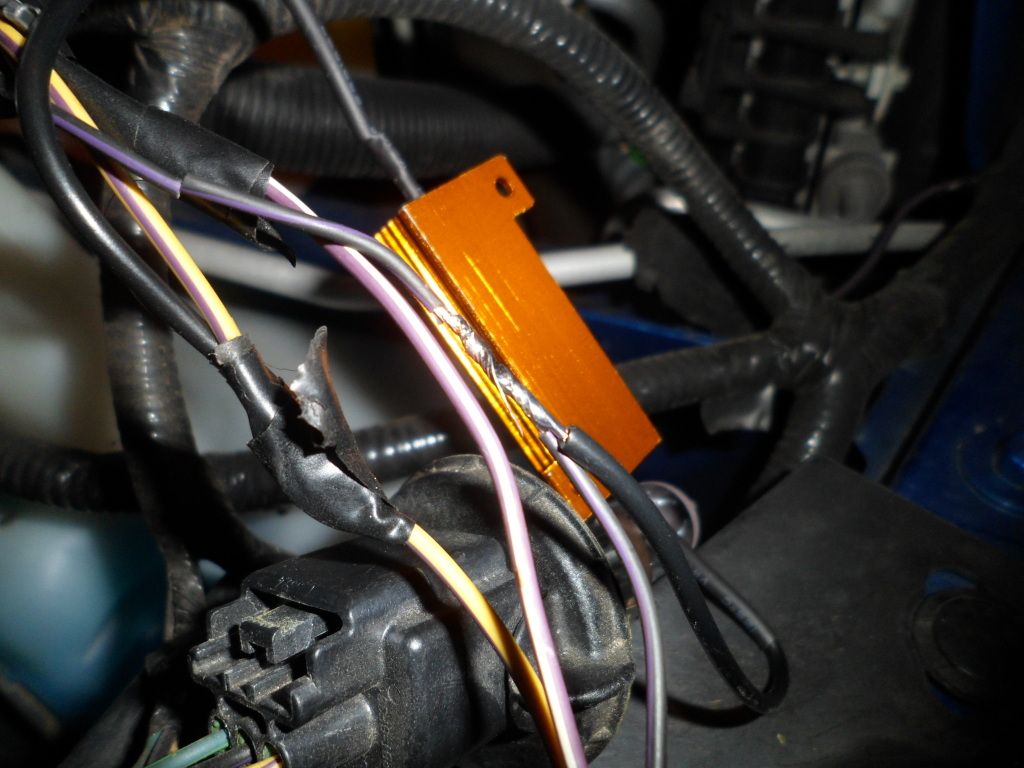 step 9: plug your bulb in and turn it on. if it doesn't work flip it 180 degrees. if not that check that you soldered the right things together
step 10: cover your soldering in electrical tape
step 11: put all your bulbs and head lamp back into place do the other side and admire your work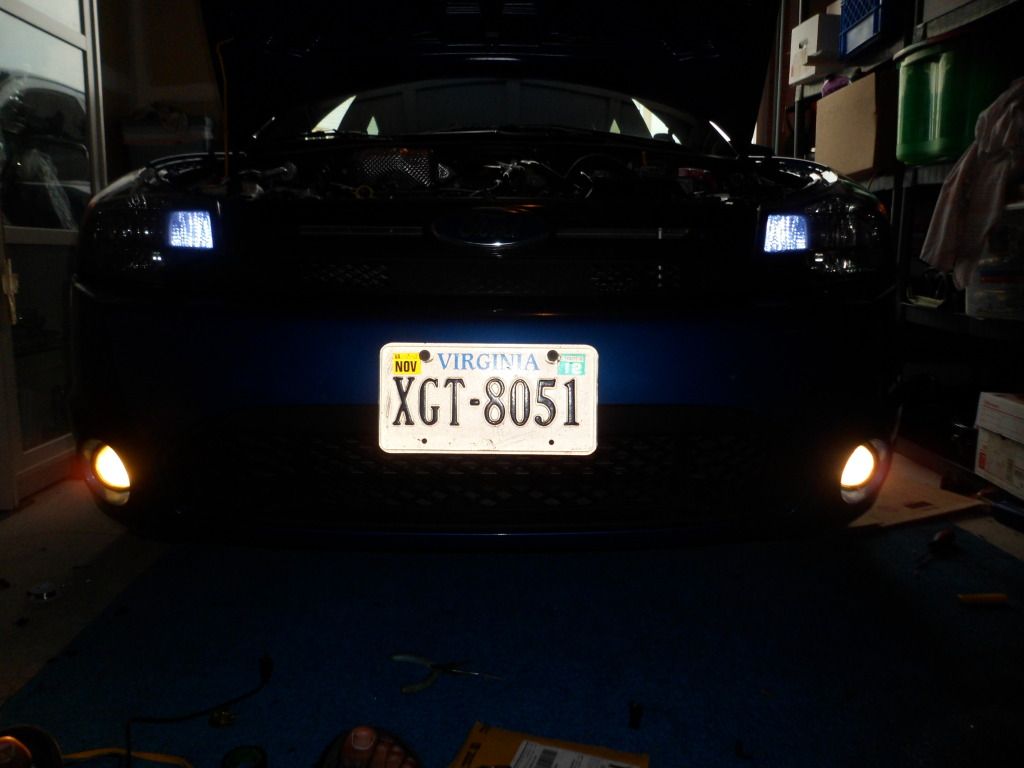 at first i was like nawl, i'm gonna sell these but after it's all said and done i feel pretty proud of what i've done. i'll post vids in a little. as for the resistors, i read that slammed used self drilling screws to hold them in place on the radiator support, but i couldn't find ones the size to fit in the holes so right now they are just hanging. hope this helps!