Well the thread pops up from time to time and just realizing I've got 60K on my car I realized it's time to do plugs!
On the recommendation of FF I went with the Autolite 103's and gapped them to .055.
Take a look what I pulled out-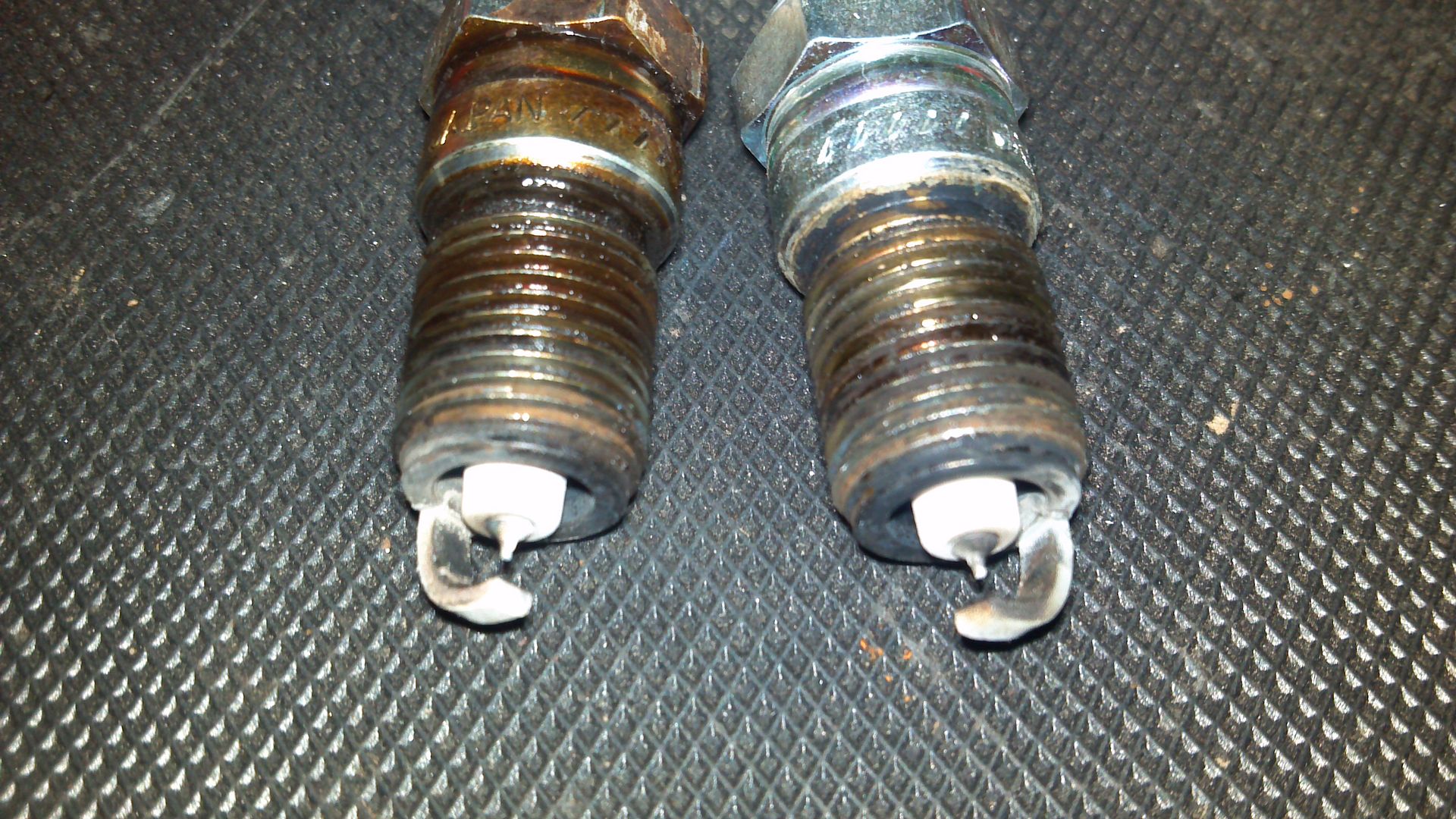 I was disappointed to find oil on both drivers side spark plugs, the pass side were both dry. I expected them to be dry - but there isn't enough there to warranty any further thought.
The plugs turned out to be NGK Iridium ITR5F-13 Laser plugs - I don't know if these are good or bad, but Amazon wants 12 bucks a piece for them
At first look I thought there were torched, but that is what the iridium plugs look like. They are not gapped properly either - but I will tell you that I noticed a very noticeable difference in MPG's immediately. Normally I can get the car to hover around 39mpg when I reset it and after the plugs I can easily get it to hang around 44mpg. I maintained that number with ~20 miles of morning rush traffic. I'll know what I'll get after the drive home, but on a Friday it will either be mostly 80mph with some mixed bumper to bumper shit.